An aspiring nation called Liberland is literally running on Bitcoin – and 500,000 people from around the world have applied for citizenship. It emerged in 2015 due to a border dispute between Croatia and Serbia.
Located on the Danube River, the nation's finances are built solely on cryptocurrency donations. The want-to-be nation, officially dubbed the Free Republic of Liberland, plans to launch its legal system using blockchain technology.
We are just now finishing the draft of the constitution. Meanwhile you can take our small quiz… http://t.co/eNOlNHQzRk

— Liberland (@Liberland_org) April 19, 2015
Liberland was created by Vit Jedlicka, an economist and politician who calls himself the president of the small landmass.
The area covers just 2.7 square miles, and has not yet been recognized as an official country by any world governments.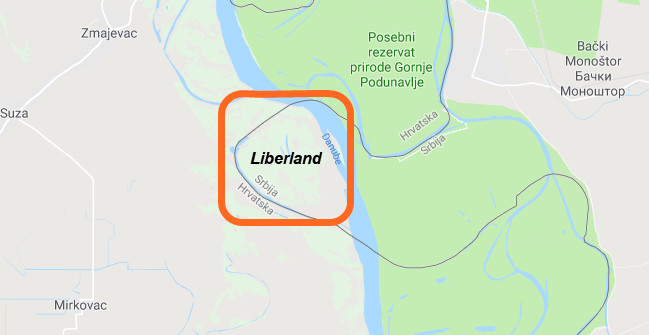 Jedlicka recently told The Telegraph that his nation is fighting hard, but has a long way to go before its legal status is settled.
"The situation on the mainland in Liberland is still difficult as Croatian police illegally persecute all visitors and settlers," Jedlicka said. "We are waiting for exoneration from the Croatian constitutional court but for now, our settlement has essentially moved to the river, where we host visitors almost on a daily basis."
The country plans to launch its own token called "Merit" in April, which anyone can earn by donating online to become a small part of the future of Liberland.