Google Trends is a powerful tool for analyzing how many people are searching for a coin and determining which cryptocurrencies are the most popular.
The tool famously followed the spike in Bitcoin's price a few months ago, as more and more people used Google to search for information on the king of crypto.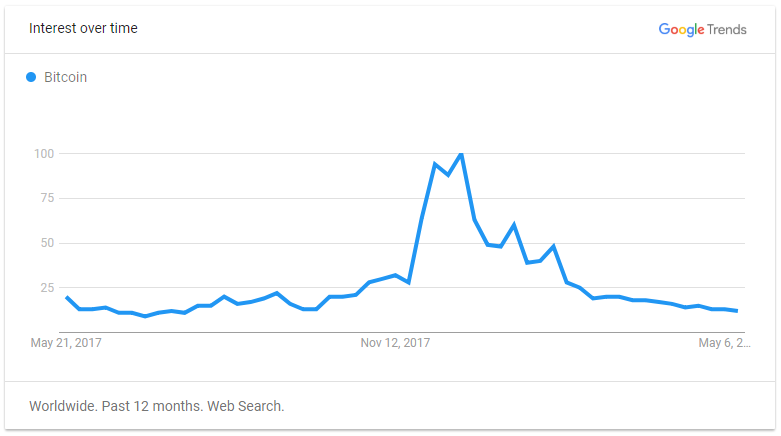 So which cryptocurrencies are the most popular right now?
Google Trends only allows you to compare 5 search terms at a time. So we ran through the top 10 cryptocurrencies by market cap, compared each one to Bitcoin, and generated a final list of the top 5 most popular coins over the last week.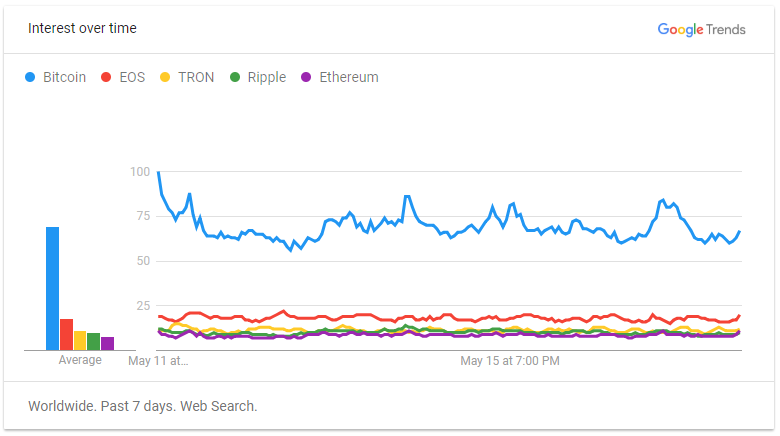 At time of publishing, the results show Bitcoin firmly in the number one spot. Next up is EOS, followed by Tron, Ripple and Ethereum.
Results for EOS and Tron have spiked in recent weeks, as both coins gear up to leave the Ethereum blockchain and launch their own mainnets. Meanwhile, Ripple has gathered steam with a string of recent announcements.
Which cryptocurrency are you searching for the most? Let us know in the comments!