May 21, 2018 – Melbourne, Australia
---
Connect with HODLers, day traders, miners, businesses, and foundations around the world
CoinPath Pty Ltd is pleased to announce the official launch of their social network, CoinPath.io, built entirely for the cryptocurrency community. Cryptocurrency enthusiasts have long been fragmented between many different social networks that do not cater directly to the industry. The new CoinPath social network is a solid platform for everyone involved in the cryptocurrency space. 
"Normally, to engage in quality discussion and learn more about the cryptocurrency industry I'd have to manage accounts at a multitude of services. By building CoinPath, it has been my mission to have a platform that can consolidate the wealth of knowledge and discussion about cryptocurrencies and the industry. There needed to be a social network dedicated to the community where everyone can share their path in cryptocurrency." – Lucas Atkins, creator and founder.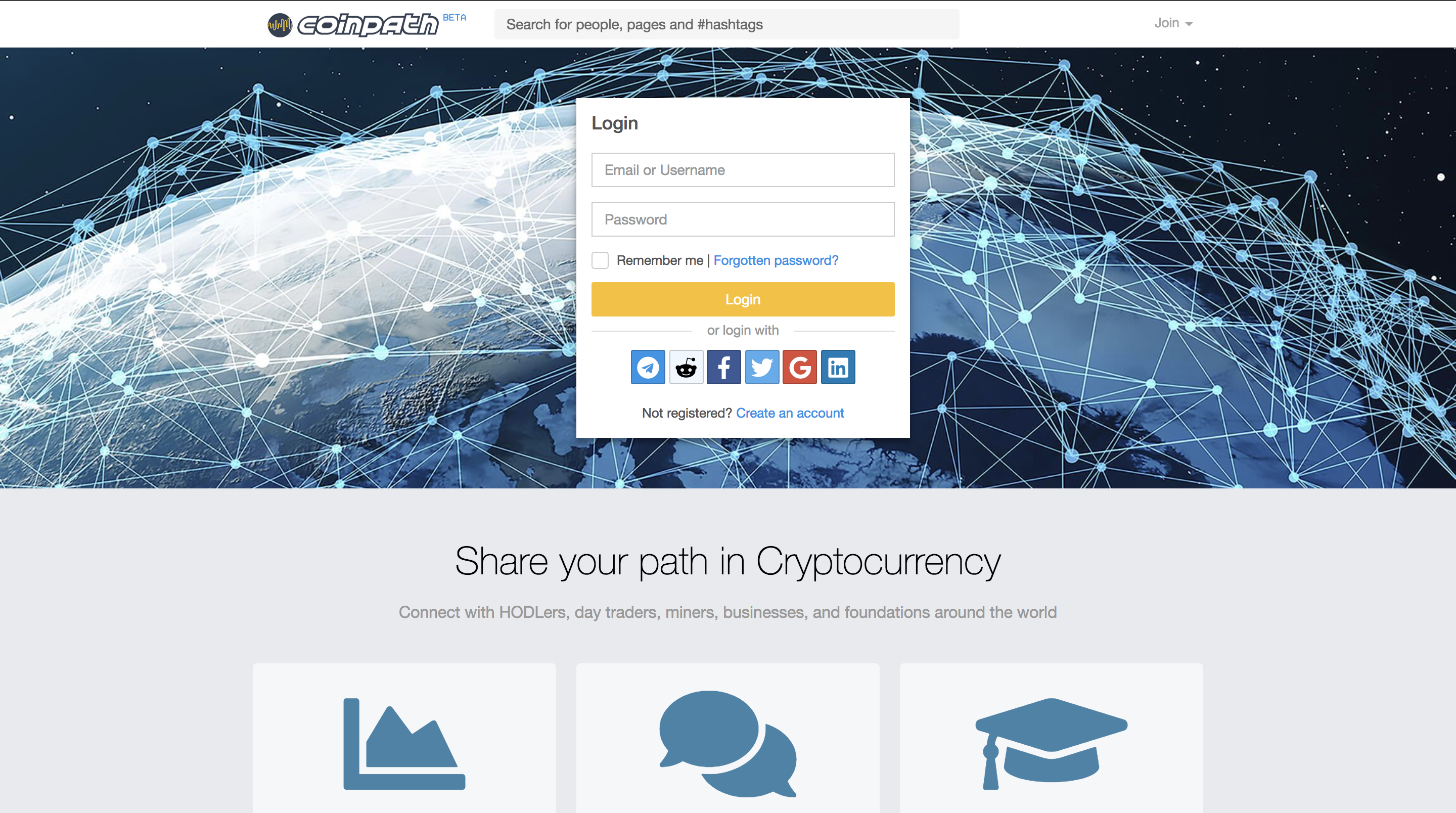 CoinPath will let all members in the crypto space come together. Users can connect with HODLers, day traders, miners, businesses, and foundations around the world. The service is absolutely free to use, without any advertisements or malicious CPU mining, and will be financed through a donation model and premium accounts. 
Members on CoinPath will be able to:
Have a unique profile to share their path in cryptocurrency 

Add articles to a public knowledge base

Discuss further in forums

Sell products in the marketplace and be paid directly with crypto 

Build a page for their business or service

Start a public, private, or secret group for any interest

Share photos, videos, and more
About CoinPath: Founded in Australia at the end of 2017, CoinPath Pty Ltd was created to build ways for the cryptocurrency community to engage deeper in discussion. 
---
Lucas Atkins
CoinPath Pty Ltd
lucas@coinpath.io
This content is sponsored and should be regarded as promotional material. Opinions and statements expressed herein are those of the author and do not reflect the opinions of The Daily Hodl. The Daily Hodl is not a subsidiary of or owned by any ICOs, blockchain startups or companies that advertise on our platform. Investors should do their due diligence before making any high-risk investments in any ICOs, blockchain startups or cryptocurrencies. Please be advised that your investments are at your own risk, and any losses you may incur are your responsibility.
Follow Us on Twitter Facebook Telegram
Check out the Latest Industry Announcements