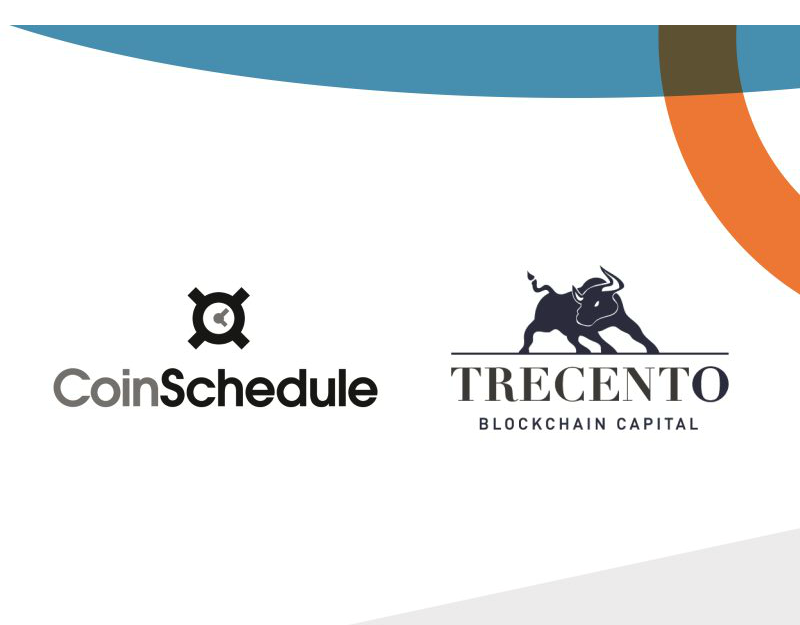 October 17, 2018 – Oxford, UK and Geneva, Switzerland
CoinSchedule, the British blockchain portal, and Trecento Blockchain Capital, an asset management company, have announced today the launch of a joint investment fund called "Coinschedule Trecento BC Fund", which will invest in early stage blockchain companies including token offerings and equity-based deals.
Coinschedule was founded in 2016 by two blockchain early adopters. With the help of scientists from the University of Oxford, Coinschedule has developed a unique algorithm called Coinschedule TrustScore. TrustScore is able to assign a credibility score to each blockchain project based on dozens of data points.
The company found that blockchain projects that score highly with the TrustScore algorithm tend to perform better in the long run.
The joint fund will use this information together with Coinschedule's blockchain expertise to help select the best potential investment projects. Trecento Blockchain Capital's team will then assess the opportunity making the decision to invest.
Launched in 2018, Trecento Blockchain Capital is an asset management company fully dedicated to Blockchain investing. The company is part of the Trecento Group, founded in 2012 by Alice Lhabouz, that already owns Trecento Asset Management (managing circa $200 million on behalf on institutional investors). It is formed by a team of investment professionals and experts in technology and blockchain.  Trecento Blockchain Capital's aim is to generate significant returns for their investors by investing in the best blockchain projects with a long-term view, within a compliant and regulated legal framework.
"We are very excited to partner with such a young yet successful team that can bring all their expertise and best practices from the traditional financial markets into the blockchain world", said Alex Buelau, CEO of Coinschedule.
Alice Lhabouz, founder at Trecento Blockchain Capital, said "We are looking forward to help fund incredible blockchain projects at a time where many promising teams are finding it hard to raise capital. Partnering with Coinschedule will enable us to find the needle in the haystack of blockchain projects."
This fund has the ambition to provide institutional investors, eager to benefit from the amazing blockchain business opportunities, with a regulated and professional investment fund.
The two companies are working closely together and the Coinschedule Trecento BC Fund will be launched in the coming weeks alongside with a new fund tracking section on the Coinschedule Portal.
More Information
Contact
This content is sponsored and should be regarded as promotional material. Opinions and statements expressed herein are those of the author and do not reflect the opinions of The Daily Hodl. The Daily Hodl is not a subsidiary of or owned by any ICOs, blockchain startups or companies that advertise on our platform. Investors should do their due diligence before making any high-risk investments in any ICOs, blockchain startups or cryptocurrencies. Please be advised that your investments are at your own risk, and any losses you may incur are your responsibility.
Follow Us on Twitter Facebook Telegram
Check out the Latest Industry Announcements