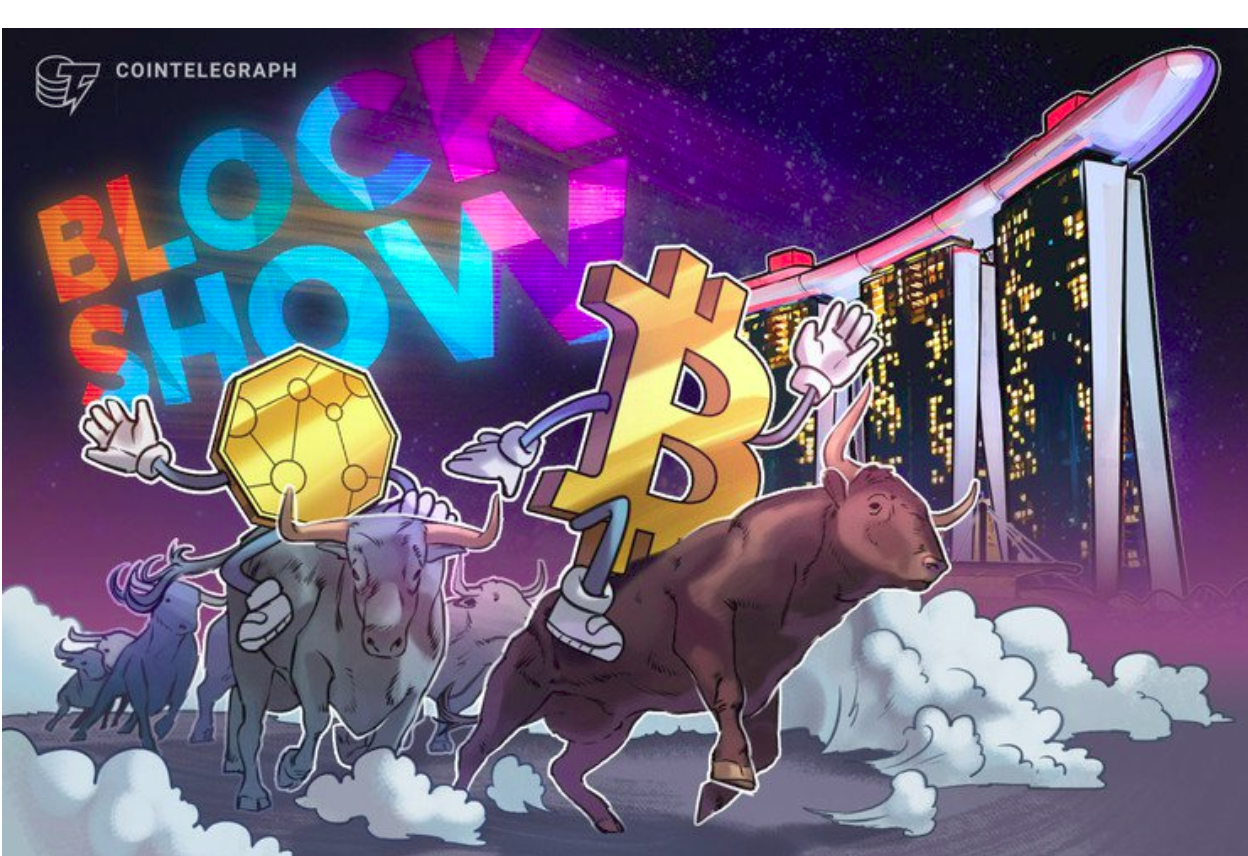 An international blockchain conference changes its concept and becomes a Festival of Decentralized Technology.
BlockShow, an international blockchain conference, which will take place on Nov. 14-15 at Marina Bay Sands Expo in Singapore, says it changed its concept, moving from being a blockchain conference to becoming a Festival of Decentralized Technology. The event will include 10 conferences: Investments & Startups, Development, Business, Gaming & DApps, Money, Trading, Regulations, Privacy & Security, AI and Marketing & PR.
The team notes that by expanding each topic to its conference, BlockShow strives to bring more innovative thought to the surface. With an expertly curated program for each topic, it will engender an atmosphere in which everyone in the audience is on the same page – spurring discussion and allowing for more rigorous exploration to take place.
Answering the important questions
The list of guests at BlockShow Festival 2019 includes Justin Sun, founder and CEO of Tron as well as CEO of BitTorrent; Richard Wang, a venture capitalist, partner at DFJDragon Fund/DraperDragon Fund; Mike Kayamori, co-founder and CEO of Quoine; Cris Duy Tran, director of QRC Group, country head at Infinity Blockchain Ventures Malaysia; Charlie Shrem, business development advisor at Changelly, founding director at the Bitcoin Foundation; Ted Lin, chief growth officer at Binance; Xinxi Wang, co-founder and director of the Litecoin Foundation, as well as the founder and CEO of Coinut; and many others.
This year, the new format will allow top speakers to focus on each of the nine sectors and answer industry-trend questions – for instance, new, improved technologies that offer complete transparency and ensure legitimacy in everything from voting to tax regulation sounds like something that would be adopted immediately, so why is there such aversion to blockchain in public service? How do we work with legislators to push them toward blockchain adoption? And what new ways of fighting scams exist in the era of crypto-inclusivity, and can we accelerate adoption by showing that the sector is self-regulated and inhibits malicious actors? 
More insights from BlockShow here
Catching the chances
Every year, BlockShow is hosting startup competitions, whose participants and winners – such as Bancor, a decentralized liquidity network; Status, a decentralized app startup; Shelf.Network, a decentralized auctioning platform; Electrify Asia, a retail electricity marketplace; and Humaniq, an Ethereum-based financial services app project – have raised more than $1 billion combined.
In 2019, in the framework of the new Festival of Decentralized Technologies, BlockShow says it will initiate a bullish boost for all startups. It will include the competition EXP20, which will have startups battle it out to impress investors, each standing the chance to win significant support – both financial and otherwise. The team notes that the participants of the Startup Boost Contest will have an opportunity to get meetings with private investors, a stage performance, as well as tickets and exhibition booths.
Addy Crezee, founder and CEO of BlockShow, said,
"With altruistic approach, by supporting each other, we can boost the blockchain industry and turn it bullish."
Moreover, the BlockShow Festival of Decentralized Technology will announce new conferences covering other specific aspects of the blockchain industry in the coming weeks.
---
The Daily Hodl is a media partner of BlockShow's Festival of Decentralized Technology.
This content is sponsored and should be regarded as promotional material. Opinions and statements expressed herein are those of the author and do not reflect the opinions of The Daily Hodl. The Daily Hodl is not a subsidiary of or owned by any ICOs, blockchain startups or companies that advertise on our platform. Investors should do their due diligence before making any high-risk investments in any ICOs, blockchain startups or cryptocurrencies. Please be advised that your investments are at your own risk, and any losses you may incur are your responsibility.
Follow Us on Twitter Facebook Telegram
Check out the Latest Industry Announcements