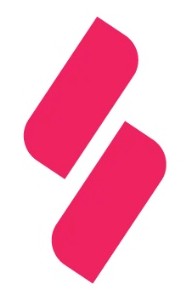 ---
A recent survey conducted by Australian finance brokerage Savvy has polled 1,000 Aussies about their sentiments toward cryptocurrency, finding 17.3% already hold some kind of crypto, with 36% intending to buy crypto at some point in the future.
If extrapolated to the general population, this could indicate 500,000 people Down Under own crypto.
Seventy-one percent of those surveyed said that they either understand or want to learn more about cryptocurrency.
Savvy managing director Bill Tsouvalas says that crypto is definitely the "money of the future", and crypto-loving Aussies were drawn to Bitcoin and Ethereum due to the public profile of "Bitcoin millionaires."
Tsouvalas continues,
"I think that the public perception of people who became very rich almost overnight riding the Bitcoin wave contributed to a big uptake of crypto in Australia. A lot of respondents said they bought into crypto for 'fun' but people are turning away from crypto being a shiny new object to a long-term investment, especially for people who want to diversify their portfolios even further."
Asking the reasons why Aussies bought crypto reveals Bill's initial assessment.
One-third of those who had bought into crypto indeed said they'd done so to make money fast. Forty-seven percent of that same group said they'd buy more crypto in the future for the same reason. Forty-one percent said they did it just for fun.
Of those looking to buy in the future, 47% said they wanted to make money quickly, 38% to invest for the long term and 28% to diversify their portfolio. Those saying they invested 'just for the sake of it' dipped to 22%.
Less Wild West and more bricks and mortar, please
Looking at the Savvy results, a lot more Australians want cryptocurrency to be better regulated. Almost 80% of respondents agree that crypto should be tightly regulated.
At the moment, not many Aussies think crypto is the money of the future – at least, it will live a parallel life with traditional fiat currency. 9.7% say it's more likely than not that the Aussie dollar will go the way of the Tasmanian Tiger (their version of the Dodo).
"What's interesting is that more and more Australians are using digital wallets. We did another survey showing 47% of Australians prefer paying via a digital wallet. Australians love their tap and go using Apple Pay or Google Pay. It's only a matter of time until they are paying with crypto instead of Aussie dollars."
The Australian government taxation department, the Australian Taxation Office, is now levying capital gains tax for investment or business use of cryptocurrency.
However, paying for goods and services less than $10,000 in cryptocurrency is considered 'personal use' and not subject to CGT.
Paying in crypto could circumvent the Australian Government collecting its 10% goods and services tax on low-cost items, especially from overseas retailers that do business in Australia. According to postal service Australia Post, 5.68 million Australians participate in online shopping.
"Aussies love a bargain – and if they can avoid the 10% GST by using crypto, they will."
Will the bubble burst?
Respondents were split when asked if the 'bubble' would burst this year (21%), if prices would remain stable (20%) or Bitcoin would reach a new high (19%). Either way, more Aussies are getting in on the crypto wave.
"I think a few years ago we didn't have the infrastructure to handle crypto. We had to cash checks and send them God-knows-where and hopefully get some crypto in our wallets. Now we have access to Coinbase and Trust Wallet, and it's easier to acquire, pay and dispose of crypto. We even have our own Aussie-based exchanges. The easier it is to use, the more people will use it – and retailers and finance companies will be forced to follow suit."
This content is sponsored and should be regarded as promotional material. Opinions and statements expressed herein are those of the author and do not reflect the opinions of The Daily Hodl. The Daily Hodl is not a subsidiary of or owned by any ICOs, blockchain startups or companies that advertise on our platform. Investors should do their due diligence before making any high-risk investments in any ICOs, blockchain startups or cryptocurrencies. Please be advised that your investments are at your own risk, and any losses you may incur are your responsibility.
Follow Us on Twitter Facebook Telegram
Check out the Latest Industry Announcements