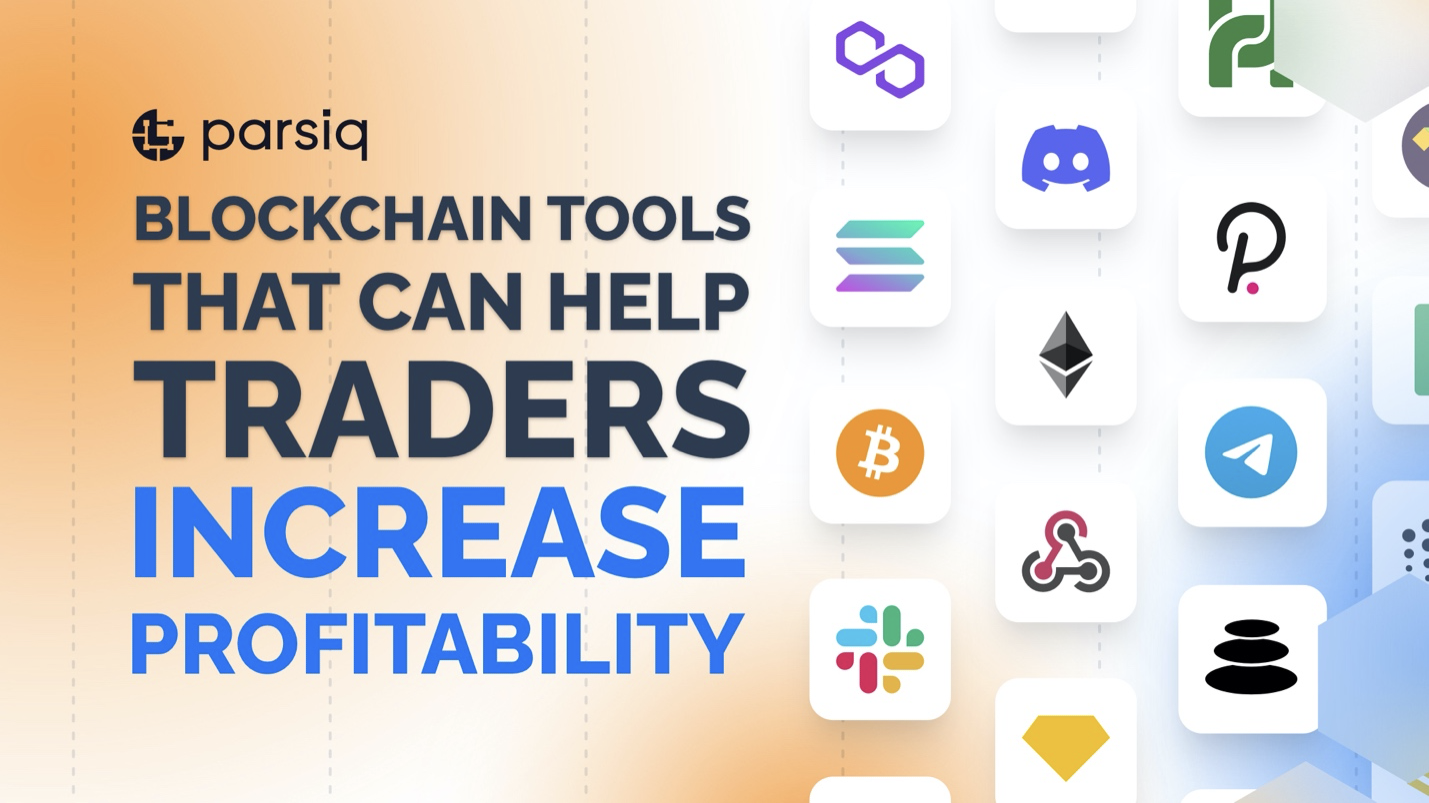 ---
The blockchain industry is filled with users who consistently earn and those who always lose. One factor distinguishing the winners from the losers is that they use crypto tools available in the market. There are different types of tools that can be useful to active users of cryptocurrency markets. Some of these can be a big help to digital asset investors.
In this guide, we will provide you with what powerful tools can be more effective to blockchain traders.
Digital wallets
A cryptocurrency is a digital or virtual currency secured by cryptography, which makes it nearly impossible to counterfeit or double-spend. So technically, it can't be touched or held, but it does not mean it has to be easily accessible. This is where wallet software comes in.
According to a study published in Singapore Management University,
"Unlike the traditional wallet, a cryptocurrency wallet simply keeps access information for cryptocurrency so that a user can securely and quickly transact using their digital assets. An effective crypto wallet should have both security and easy accessibility to users."
For security, the best option is hardware wallets. These devices are easy to carry and can keep the most significant cryptocurrencies. However, hardware wallets don't make great options for active traders as they don't provide easy access.
Monitoring tools
Blockchain monitoring tools can give more edge to traders who use this instrument.
Whenever certain blockchain events occur, traders are swiftly notified of the changes that affect the current value of the digital asset being traded. That way, traders are informed to make a more effective market, trading and investment decision. This monitoring tool allows users to monitor whale movements, pre-mined token transfers, token drops or any other on-chain events.
Tom Tirman, CEO of PARSIQ – a platform that provides automation solutions for businesses – said,
"Although the blockchain industry is not as popular as capital markets, movements in the market are not as documented as in other markets – but these can still give users the data they need to analyze the market better."
Real-time news
Cryptocurrencies can be traded 24/7, so staying up to date is of utmost importance.
That is why the small movements in markets are being taken advantage of by day traders. And a few minutes behind, breaking news can turn a good trade into a bad one. This is where real-time news outlets come in. They play as a critical cryptocurrency tool for active traders.
But if you want even more real-time updates as they are happening, there is no better place to turn than 'crypto Twitter.' In this subsection of the social media platform, cryptocurrency experts and enthusiasts are constantly unearthing new information and breaking updates on cryptocurrencies.
Tax management software
Digital assets are still a confusing space for regulators. As a result, their tax status can be a complicated space for regulators – and as a result, the tax status can be uncertain. It is best to let tax management software take care of the work instead of scrambling to stay updated with the latest guidelines from government agencies. Valuable systems will have capabilities to automate the tax process completely. This includes API integration with select exchanges and CSV file uploads to ensure that all transactions are captured.
Conclusion
Crypto is a relatively small market that is highly influenced by news. That's why it becomes crucial to know the information and then gauge the sentiments of the market. There is no replacement for intuition and hard work when it comes to crypto trading. But having crypto tools gives anyone an advantage over the other investors and takes a user's crypto trading skills to the next level – resources and tools that traders can use to streamline processes, assist in overall trading experience and identify potential trade targets.
This content is sponsored and should be regarded as promotional material. Opinions and statements expressed herein are those of the author and do not reflect the opinions of The Daily Hodl. The Daily Hodl is not a subsidiary of or owned by any ICOs, blockchain startups or companies that advertise on our platform. Investors should do their due diligence before making any high-risk investments in any ICOs, blockchain startups or cryptocurrencies. Please be advised that your investments are at your own risk, and any losses you may incur are your responsibility.
Follow Us on Twitter Facebook Telegram
Check out the Latest Industry Announcements