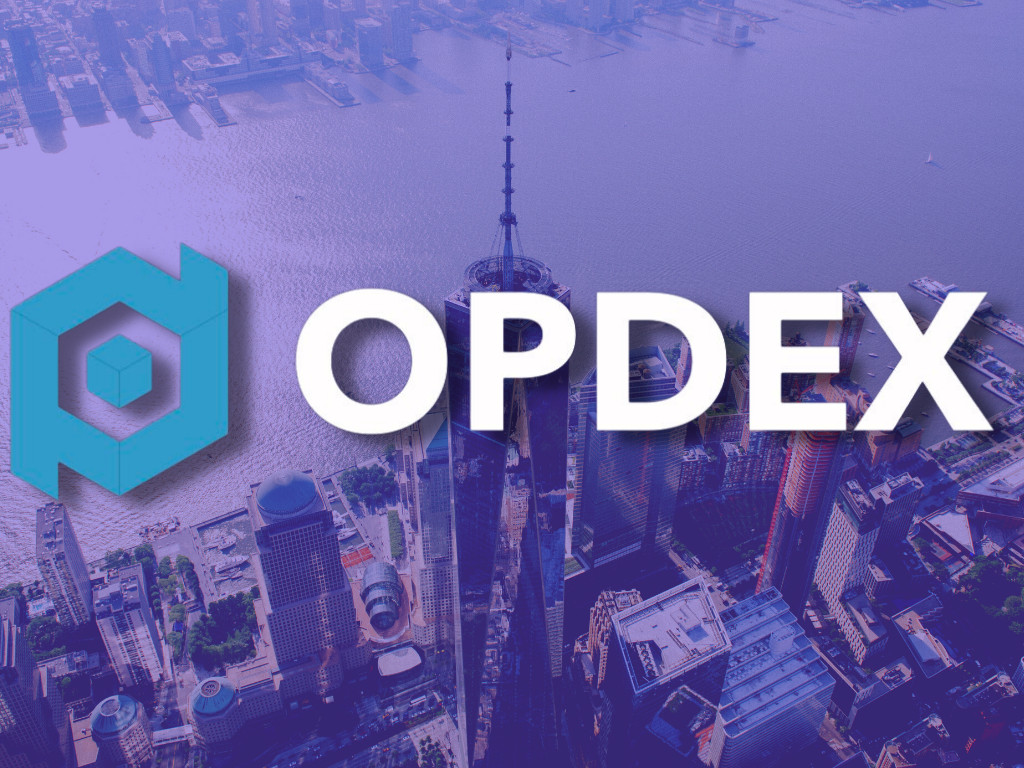 March 11, 2022 – London, United Kingdom
---
Opdex, a new decentralized exchange based on automated market makers, is launching on the Stratis blockchain to provide DeFi support for its fledgling GameFi ecosystem. The exchange is built in the native C# language of the Stratis blockchain, which offers a number of well-established developer tools particularly favorable to game development.
Opdex will feature all the usual features of a proper DEX, allowing users to swap Stratis native tokens on the Cirrus sidechain. Users will also be able to provide liquidity and mine for rewards in ODX, the native governance token for the platform. A staking feature also allows them to farm ODX without exposing themselves to impermanent loss.
The ODX token will have innovative tokenomics to support the growth of the protocol, with the liquidity mining rewards being issued continuously, depending on on-chain staking metrics. Opdex DAO governance will operate through a dedicated vault contract, while members will be able to decide how to disburse the ODX tokens held by the DAO through voting.
The Opdex exchange will also include advanced customization features within custom markets, allowing pool creators to set their own trading fee (from zero-percent to one-percent) and creator fees (up to one-sixth of the total swap fee), as well as an optional whitelist for traders, liquidity providers and market creators, which can foster permissioned markets that would be attractive to institutions.
Opdex will be compatible with tokens brought through Stratis' InterFlux token bridge, which enables compatibility with tokens based on Ethereum and Hyperledger Fabric. The Stratis ecosystem uses the extremely popular .NET framework to enable smart contracts, which is particularly useful for the gaming industry and existing web 2.0 projects.
By deploying on Stratis, game developers, in particular, will be able to make use of a very cheap and customizable DeFi platform, enabling true GameFi. The integration with the InterFlux bridge also grants full flexibility in terms of choosing the token for payments.
Chris Trew, CEO of Stratis Group, said,
"I really cannot wait for everyone to see what Opdex has become and the value it will bring to the Stratis blockchain."
Developers building on Stratis can request funding and support from the Stratis Decentralized Accelerator, which offers funding, mentorship and connections to prospective Stratis developers – all managed by the Stratis community.
About Stratis
Stratis offers unprecedented levels of security, reliability and performance through leveraging blockchain. The platform's native C# ecosystem enables businesses worldwide to utilize their existing IT infrastructure and tools to adopt blockchain technology by providing access to the Stratis blockchain's features in a familiar language to the everyday developer.
Microsoft focus
Stratis provides the only blockchain platform that offers end-to-end Microsoft solutions, utilizing the .NET core framework.
Stratis identity
A decentralized KYC and AML check to make it easier for businesses to verify client identities and comply with regulations.
Supply trust
A turnkey solution for supply chain management, providing complete visibility in a trustless and decentralized environment.
STO platform
Regulation-compliant digital securities for businesses launching STOs.
Contact
This content is sponsored and should be regarded as promotional material. Opinions and statements expressed herein are those of the author and do not reflect the opinions of The Daily Hodl. The Daily Hodl is not a subsidiary of or owned by any ICOs, blockchain startups or companies that advertise on our platform. Investors should do their due diligence before making any high-risk investments in any ICOs, blockchain startups or cryptocurrencies. Please be advised that your investments are at your own risk, and any losses you may incur are your responsibility.
Follow Us on Twitter Facebook Telegram
Check out the Latest Industry Announcements