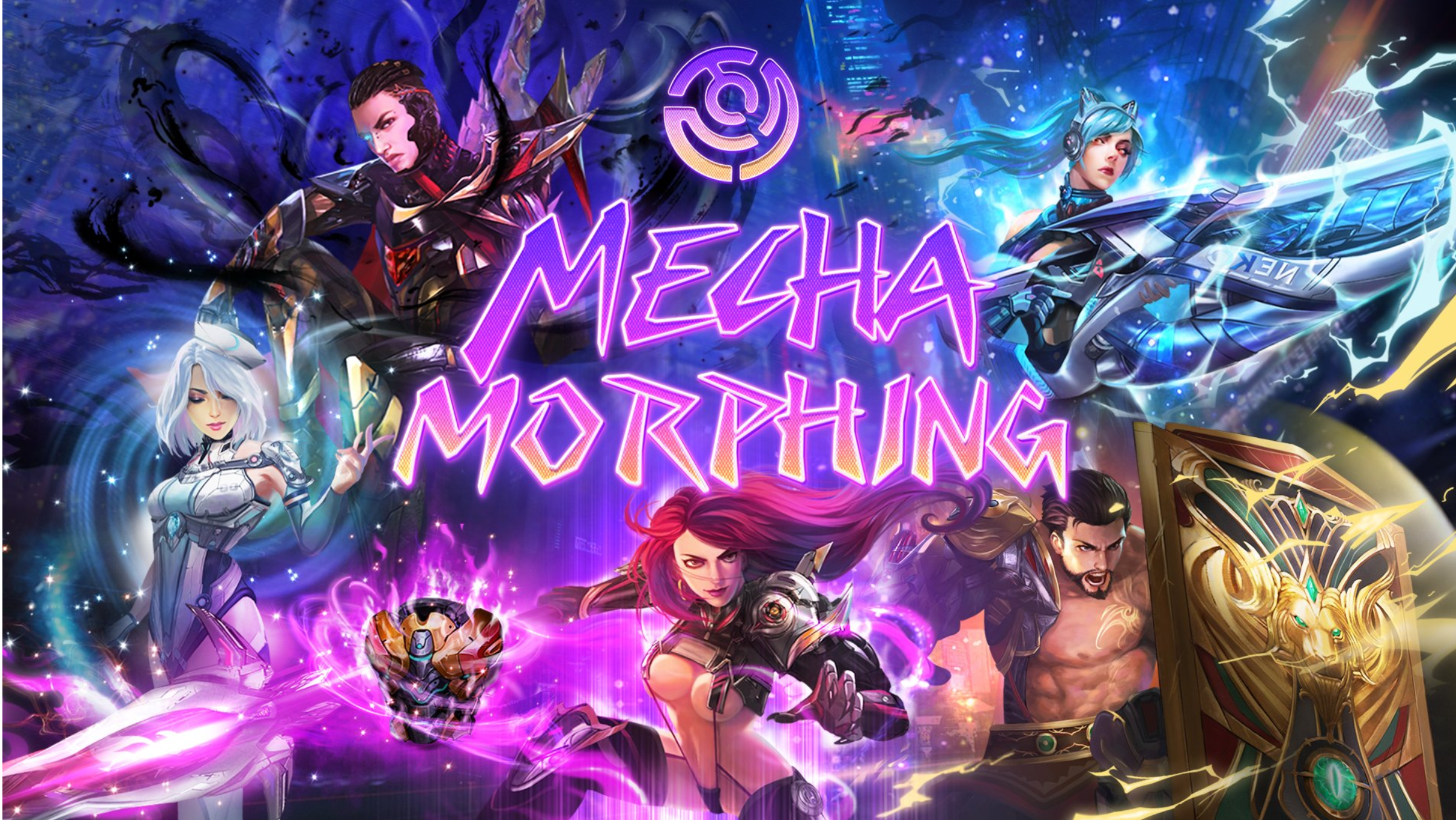 ---
Mecha Morphing, a horizontal action ARPG game based on the meta universe, has recently concluded a successful IDO, selling out 1,000,000 MAPE tokens at $0.40 price per token. At the end of the IDO, Mecha Morphing raised a total of $400,000, with a personal allocation of $350 max per user.
Following its successful IDO with Polkastarter, the ROI of MAPE has surged to 2.26x (+126.1%) with its ATH ROI at 2.37x (+137%) as of the time of writing. Moreover, during the IDO sale, Polkastarter raised 916 BNB with 2,050 participants.
In the interest of fairness to all community members, the highly anticipated Mecha Morphing reopened the whitelist for their upcoming IDO until March 23, 2022, for those who were unable to participate in the last whitelisting. This drew a number of investors and concluded the successful IDO.
The team has announced that MAPE is now live and trading on the world's top digital currency trading platforms, focusing on safe trading and hassle-free cryptocurrency – Gate.io and CoinW Exchange, as well as PancakeSwap. The token distribution is scheduled to commence on March 30, 2022, with an initial market cap of $274,500, and the initial token circulation is 780,000.
Mecha Morphing is valued by its dual token utility system, which includes MAPE and MMC and earning potential. The tokens are used within the Mecha Morphing ecosystem as the primary currency for processing in-game transactions, voting rights, in-game revenue allocation, purchasing NFTs in the marketplace and more. Users can stake a reasonable amount of MMC to earn MAPE tokens.
Mecha Morphing is a next-gen, play-to-earn game in which players earn MAPE or MMC by engaging and contributing to the ecosystem through the numerous game systems. The P2E game is set in the future technological age with sci-fi cyberpunk as the background. Players participate in the game as a member of the mecha squad called the 'rogue ones,' who saves the world and maintain peace.
The game comprises five game modes including PVE and two PVP modes, thus allowing players to develop in various fields. Gamers can invest in NFTs in the form of weapons, mecha armor pieces, land and characters. They will be able to upgrade their character's weapon and mecha NFTs in different ways. Each content will have unique stats based on the specific variables prior to forging.
Mecha Morphing generates revenue by selling NFTs and collecting fees for upgrading non-fungible tokens and tickets in-game. The funds collected are used for onboarding more talents and developing the upcoming new worlds – browser games and an exciting VR first-person shooter (FPS) world. More so, all 3D models of characters NFT, weapon NFT and mecha NFT will be wearable on the character in virtual reality.
Details of token distribution
The maximum supply of tokens for sale is 1,000,000 MAPE tokens. The MAPE token is built on the Binance Smart Chain network.
Six percent 
eed round (zero percent TGE, three-month cliff, quarterly vesting over 12 months)
Six percent – strategic round (2.5% TGE, three-month cliff, quarterly vesting over 12 months)
Six percent
rivate round (five percent TGE, three-month cliff, monthly vesting over eight months)
One percent – IDO (33% TGE, 33% release on third month, 34% release on fifth month)
Five percent – liquidity (TGE release 22%)
Thirty percent – program fund (N/A)
Ten percent – core team token (12-month cliff, vesting monthly over two years)
Three percent – advisor token (eight-month cliff, vesting monthly over two years)
Twenty-two percent – gaming farm (locked for farming)
Eleven percent – marketing and airdrops (cliff treasury)
MAPE rewards estnet winners
Private vesting schedule
Five percent of user's token reward will be airdropped after March 30, 2022
Three-month cliff
Monthly vesting over eight months
Mecha Morphing will release any further information for claiming tokens after initial airdrop.
About Polkastarter
Polkastarter is a platform that connects young projects with early community members via initial decentralized offerings.
About Mecha Morphing
Mecha Morphing is a next-generation violence aesthetic combat strategy game that utilizes blockchain technology to provide a fun, unique solution for gamers and developers in the metaverse.
Social links
Twitter | Telegram | Announcements | Medium | Discord
Contact
Marilyn, CMO of Mecha Morphing
This content is sponsored and should be regarded as promotional material. Opinions and statements expressed herein are those of the author and do not reflect the opinions of The Daily Hodl. The Daily Hodl is not a subsidiary of or owned by any ICOs, blockchain startups or companies that advertise on our platform. Investors should do their due diligence before making any high-risk investments in any ICOs, blockchain startups or cryptocurrencies. Please be advised that your investments are at your own risk, and any losses you may incur are your responsibility.
Follow Us on Twitter Facebook Telegram
Check out the Latest Industry Announcements