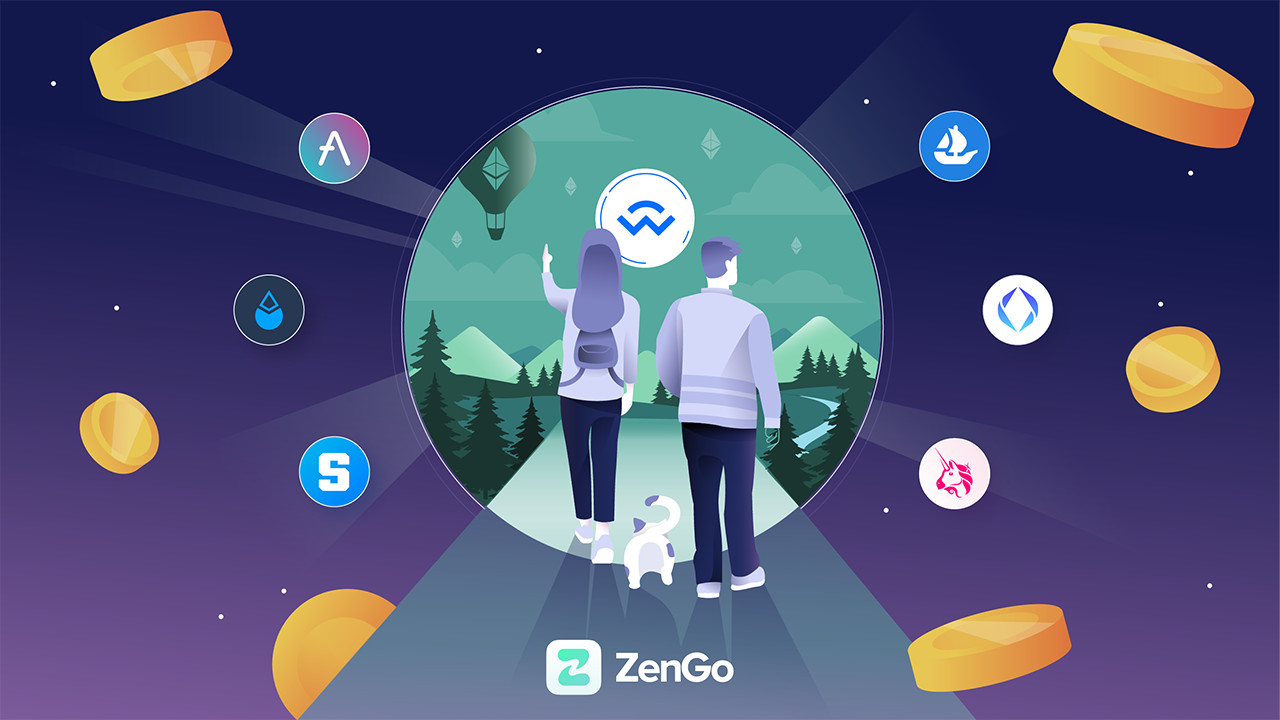 April 12, 2022 – Tel Aviv, Israel
---
ZenGo becomes first Web 3.0 crypto wallet resistant to account takeovers and private key hacking

tore NFTs and invest in DeFi in peace.
ZenGo is the first consumer-focused web 3.0 crypto wallet powered by multiparty computation (MPC), eliminating private key vulnerabilities, ensuring on-chain user control and simplifying secure account recovery.
ZenGo, the world's leading simple and secure crypto wallet app powered by MPC technology, announces support for the WalletConnect protocol on the Ethereum blockchain – becoming the first multi-chain web 3.0 crypto wallet with account phishing protection and seamless wallet recoverability.
Every week, countless users lose funds because of private key phishing attacks via emails and social networks. In an industry-first, ZenGo's MPC technology and five unique patents offer a secure bridge to web 3.0 – from NFTs and DeFi, to gaming and DApps – by eliminating seed phrases and private keys from the wallet experience.
Leveraging ZenGo's MPC security, users cannot compromise their own assets because of the usual pitfalls caused by private keys and poor key management. If the phone storing the wallet gets lost or stolen, ZenGo's wallet recovery kit ensures stressless recovery, thanks to multi-factor biometric recovery.
ZenGo's move to support the web 3.0 ecosystem will make it simpler and safer for crypto-native and crypto-curious users to mint, trade, store NFTs, get yield in DeFi, enjoy decentralized games, contribute to DAOs and more.
Ouriel Ohayon, co-founder and CEO of ZenGo, said,
"ZenGo is committed to offering a uniquely human and zen user experience in an industry that is still chaotic, complicated and confusing. To onboard the next one billion, we need products that provide a delightful, simple and secure user experience. ZenGo's integration with WalletConnect is a massive step forward for web 3.0 adoption and crypto as a whole."
Until now, web 3.0 was only accessible via traditional, non-custodial wallets – complicated, confusing, difficult and risky to recover and challenging to secure.
ZenGo's WalletConnect integration on Ethereum offers seamless access to web 3.0, opening the door to anyone who wants to participate in NFT and DeFi without the risks of private key management and unreliable wallet recovery. ZenGo will support additional blockchains with WalletConnect soon.
About ZenGo
ZenGo is a simple and secure crypto wallet app. Download the first web 3.0 wallet with no seed phrase to babysit or lose, secured by encrypted biometrics. Buy, trade and earn up to eight percent interest on your crypto assets. Connect to NFT and DeFi DApps. Stay zen with our 24/7 in-app customer support.
Follow ZenGo on Twitter.
Contact
Ari Gore, head of communications at ZenGo
This content is sponsored and should be regarded as promotional material. Opinions and statements expressed herein are those of the author and do not reflect the opinions of The Daily Hodl. The Daily Hodl is not a subsidiary of or owned by any ICOs, blockchain startups or companies that advertise on our platform. Investors should do their due diligence before making any high-risk investments in any ICOs, blockchain startups or cryptocurrencies. Please be advised that your investments are at your own risk, and any losses you may incur are your responsibility.
Follow Us on Twitter Facebook Telegram
Check out the Latest Industry Announcements