China's Ministry of Industry and Information Technology just released its new public cryptocurrency rankings, choosing to stack 28 cryptocurrencies head-to-head.
Ethereum takes the top spot, followed by Steem and Lisk. Verge is tied with Bitcoin at number 13.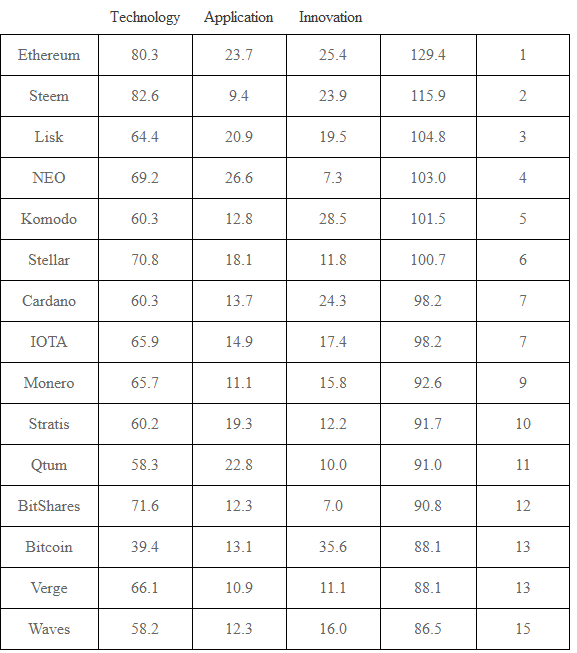 Rounding out the top 28 is Ethereum Classic, Ripple, Dash, Siacoin, Bytecoin, Litecoin, Ark, Zcash, Nano, Bitcoin Cash, Decred, Hshare and NEM.
It remains to be seen if the new public rankings are an indication that China plans to ease its stance on cryptocurrencies. China ended all domestic trading in the country last year, shutting down all local exchanges.