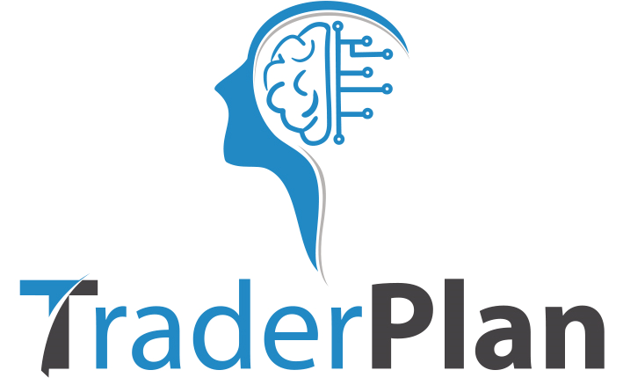 ---
The cryptocurrency industry is packed full of trading bots. They are all advertised to do one thing: make you money without you having to do anything. It is a salesman's dream; deposit your money, hit Start, and collect your profits. For a busy world, the prospect of making returns significantly larger than what you could make in traditional markets is driving more and more people to cryptocurrency trading bots.
What all these 'set it and forget it' trading bots do not tell you is that you are missing out on potentially large amounts of profit if you chose a better trading bot. The reason is because the standard practice with these bots is to pool people's money into large funds, buying and selling on a small set amount of currencies. They collect small profits and disburse them to their users.
This makes them cumbersome and constantly underperforming. Making some money is good, but maximizing your opportunities is better. With an industry where 80% of the daily volume on exchanges is attributed to trading bots, it is no longer about traders who can outsmart the bots, but traders who have the smartest bot.
The underlying problem is a lack of control. With minimal control of your blockfolio, you miss opportunities. Most people rebut with, "Well I don't have all day to sit and trade. I have things I need to do." A valid concern. But what if I told you there was a better bot, one that takes only a small amount of time to set or adjust and it would significantly increase your control over your blockfolio?
Welcome to TraderPlan
TraderPlan is one of those rare opportunities for you to have the best of both worlds. Most bots lack control but are extremely easy to use. Advanced trading tools give you total control but take months of learning and training in order to fully realize their potential. TraderPlan's goal is to marry those two worlds.
The best way to describe TraderPlan is a 'hands-on trading bot'. With API access to over a half dozen exchanges and to all the trading pairs on those exchanges, you can trade almost any currency available. Even better, TraderPlan has multiple strategies that can be set up, configured, and automated to execute your trading plans precisely.
Those strategies include Target, Pivot, and Straddle, with more features being added in the future. Target and Pivot are pretty straightforward and are pulled directly from traditional markets. You will find that other more complex trading bots use these strategies as well.
The true dark horse in TraderPlan's arsenal is the Straddle Strategy.
With a Straddle, you first choose a currency pairing (i.e. – BTC/USD). You set target prices for highest limit and lowest limit and a handful of customizable settings and start your strategy. What it does is take advantage of short-term volatility by "straddling" equilibrium between the two target prices.
For example, if BTC is at $8,000, the target prices could be set at $6,000 and $10,000. As the price rises high enough above $8,000, your strategy would sell BTC. As the price falls below $8,000, your strategy would begin to buy BTC. Resulting in the accumulation of more BTC.
This is only one feature of what TraderPlan can do for your blockfolio. It's important to note that your strategies require a guiding hand. Everyone can benefit from TraderPlan, but Technical Analysis traders should be the most excited.
Technical Analysis
If you trade cryptocurrencies, then you have come across your share of technical analysis (TA). It's the lifeblood of good traders. Pulled from traditional markets and augmented to be applicable in the digital world, TA is what separates amateurs from the professionals. Not everyone gets it, but if you're a savvy investor, you have tracked down your share of experts through Twitter and YouTube to help you along the way.
TraderPlan was built by a Developer who has been using and teaching TA for over two decades. He needed to find a way to free up more of his time, so he could be more productive. The result was a program that would automate his TA.
For traders, how valuable is your time? What if you could take the plan you have created and automate it? How many more plans could you make with that newfound time? This is the vision of TraderPlan and led to its slogan, "Plan the Trade, Trade the Plan." You plan your trades, you configure your bot, and your bot executes your plan precisely how you programmed it.
Community
Currently, TraderPlan lives in Discord, a desktop application that has become a hub for cryptocurrency enthusiasts and developers. A full-functioning website and user interface is currently under development and will be released to TraderPlan users soon. However, the decision to launch TraderPlan in Discord was very simple: community.
With a bot tied to such a strong program like Discord, it provides users with an opportunity to build their own communities of like-minded, intelligent traders. It also gives Discord server owners an opportunity to maximize their promotions and organize people in a way that makes everyone involved better traders.
If you're interested in building a community with TraderPlan like others have done, you can find more information here.
Currently, there are four major communities that use TraderPlan as their primary form of trading. They have TA experts who post on a daily basis and community members who are constantly planning and executing strategies based off of the information they learn.
When the user interface launches later this summer, Discord will continue to be a meeting place for the community. However, the launch will begin a new chapter for TraderPlan. The usability of the point and click interface will open the door for even more traders to discover the power of TraderPlan.
Your money is important. Do not put it into a program that will not utilize it to its fullest potential. Your time is important. Do not waste it by watching charts for just the right time to execute a trade. Community is important, and knowledge shared is knowledge gained.
TraderPlan wins the title for smartest bot because it has one thing all those others do not: a human touch. That integration of great technology and a guiding hand open up comprehensive blockfolio management to the entire cryptocurrency industry. Now that you know what TraderPlan can offer you, it is time to Plan the Trade and Trade the Plan.
Join us in our Discord Community and put TraderPlan to work for you!

---
This content is sponsored and should be regarded as promotional material. Opinions and statements expressed herein are those of the author and do not reflect the opinions of The Daily Hodl. The Daily Hodl is not a subsidiary of or owned by any ICOs, blockchain startups or companies that advertise on our platform. Investors should do their due diligence before making any high-risk investments in any ICOs, blockchain startups or cryptocurrencies. Please be advised that your investments are at your own risk, and any losses you may incur are your responsibility.
Follow Us on Twitter Facebook Telegram
Check out the Latest Industry Announcements