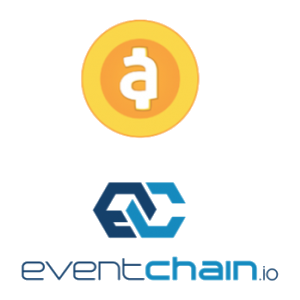 June 3, 2018 – Vancouver, BC
---
Vancouver-based cryptocurrency trading simulation platform Altcoin Fantasy announces a partnership with EventChain, a Vancouver-based event ticketing solution utilizing blockchain technology.
Altcoin Fantasy is partnering with EventChain to give away $1,000 USD in prizes of EventChain's EVC Tokens for the next free weekly contest. The contest will start June 3 and will end on June 17. Participate at Altcoin Fantasy.
Altcoin Fantasy is a free real-time cryptocurrency simulation trading platform that has helped thousands learn crypto trading, risk free via exciting weekly contests. Users start with $100,000 "virtual" USD, and through various tools on the platform, learn to trade with different cryptocurrencies and tokens.
Altcoin Fantasy has a database of 1500+ coins that traders can trade with. Users have access to historical charts, news and also a leaderboard where they can see other players' trades throughout the contest period. The game is completely free to play and at the end of each weekly contest, the top traders with the highest net worth will win prizes.
"We are big believers in the crypto/blockchain space and the possibilities of this technology and we wanted to build a product to spread the word about the technology. After seeing people get tricked on the many scam ICOs and coins out there, we realized that there isn't a platform for users to trade coins risk free until they become more familiar and comfortable with the space, so we created Altcoin Fantasy," says Tommy Chan, CEO of Altcoin Fantasy.
EventChain's primary mission is to solve the many issues of the Event Ticketing industry by using blockchain technology. Using smart contracts on the Ethereum Blockchain, each SmartTicket processed by EventChain has a unique identifier on the blockchain that makes it impossible to counterfeit on the network.
Scalpers will be clearly identified by their SmartTicket reputation and tickets can be programmed to have price ceilings or resale commissions back to the artists as well to promote fairness. Using the Ethereum blockchain as a foundation for EventChain brings a higher level of transaction accountability, scalability and accountability to the event ticketing industry than any existing centralized ticketing architecture available.
Altcoin Fantasy plans to increase education for people by continuing to partner with promising ICOs and coins that will make a difference and be disruptive to their respective industry and have a positive social impact. Their goal is to help the average person understand the cryptocurrency space without losing it all on something that they don't understand.
Altcoin Fantasy is available on the web and on mobile from the Apple App store and the Google Play store.
EventChain tokens are ERC-20 tokens that will be used for the facilitation of the tickets. EventChain has their beta application out – please visit beta.eventchain.io to start creating or browsing events and join their Telegram community at t.me/eventchain.
Sign up for the free contest now to win.
---
Tom Chan
Altcoin Fantasy
650-569-1331
tom@altcoinfantasy.com
This content is sponsored and should be regarded as promotional material. Opinions and statements expressed herein are those of the author and do not reflect the opinions of The Daily Hodl. The Daily Hodl is not a subsidiary of or owned by any ICOs, blockchain startups or companies that advertise on our platform. Investors should do their due diligence before making any high-risk investments in any ICOs, blockchain startups or cryptocurrencies. Please be advised that your investments are at your own risk, and any losses you may incur are your responsibility.
Follow Us on Twitter Facebook Telegram
Check out the Latest Industry Announcements