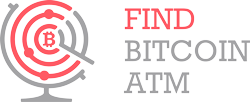 ---
Bitcoin is one of the fastest growing and most secure types of currencies in the world. Sitting atop a public ledger blockchain, the data that makes up bitcoin is not owned by any one company or nation. The code is open-source, meaning it can be modified by any person that has access to it. 
To ensure that the currency remains secure, though, bitcoin transactions are chained together and their information is spread across many locations (in a process known as decentralization), making the digital currency nearly impossible to track or manipulate.
Unlike cash or gold, cryptocurrencies like bitcoin do not have a physical form and only exist as lines of code on your computer (or in the blockchain). They are a lot like credit or the money you have in online banking. They just don't have a corresponding physical object in the real world.
As of early June 2018, one bitcoin is valued at $10,000 AUD.
The popularity of bitcoin ultimately led to the creation of a bitcoin ATM, a machine that is connected to the internet and allows users to exchange bitcoin and cash via a public key on the bitcoin blockchain. Some of these ATMs also offer the option to purchase bitcoin as well as redeem the cryptocurrency for cash. Besides some obvious signage, they look almost identical to traditional ATMs. But instead of connecting to a bank account, they connect to the entire bitcoin exchange.
From 2009 (the year bitcoin was invented) to 2017, there were only 20 bitcoin ATMs installed in all of Australia. For those living in small towns and outside of major cities, gaining access to a bitcoin ATM was close to impossible. However, the last six months have seen that number double, with 24 new machines built in the first half of 2018 alone, and more are being added every day.
Adelaide had their first bitcoin ATM installed earlier this year, and is now up to four across the city. Sydney saw their number of bitcoin ATMs double, while Victoria has seen the strongest growth of any region in Australia, with eight new ATMs installed in the last six months.
Launched in March 2018, Find Bitcoin ATM is a website that allows consumers to locate one of these 44 bitcoin ATMs in Australia. While bitcoin ATMs are considered safe to use, many of them have high transactions fees (up to 7%).
Find Bitcoin ATM allows users to find ATMs with low fees or high daily limits. The service also encourages those who use it to submit a form when they see a new ATM location in their area that has not yet been added to the system.
While Find Bitcoin ATM currently only locates machines in Australia, this may change in the future. In the meantime, for those located outside of the country, the website still offers in-depth guides on different types of bitcoin ATMs, as well as frequently asked question regarding the currency and information on keeping your money safe. 
---
For more information, visit https://www.findbitcoinatm.com.au. 
This content is sponsored and should be regarded as promotional material. Opinions and statements expressed herein are those of the author and do not reflect the opinions of The Daily Hodl. The Daily Hodl is not a subsidiary of or owned by any ICOs, blockchain startups or companies that advertise on our platform. Investors should do their due diligence before making any high-risk investments in any ICOs, blockchain startups or cryptocurrencies. Please be advised that your investments are at your own risk, and any losses you may incur are your responsibility.
Follow Us on Twitter Facebook Telegram
Check out the Latest Industry Announcements