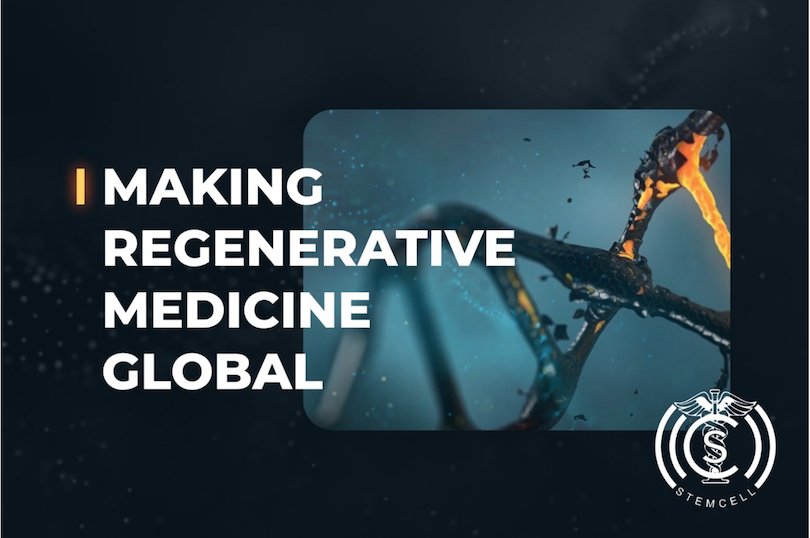 The blockchain technology is definitely transforming our lives. It has already been used to better a great variety of businesses. Among others, IBM, Porsche, Walmart, Goldman Sachs, Maersk, and even the United Nations are reportedly working on blockchains and distributed ledgers. The healthcare system isn't left untouched by this revolution. So how do blockchain and cryptocurrencies influence our health? 
Cryptocurrencies in a nutshell
In late 2009, blockchain technology was introduced to the world as the underlying philosophy of Bitcoin, the world's first and most popular cryptocurrency. Backed by blockchain, cryptocurrencies are essentially digital, or virtual, currencies designed to do what a currency is supposed to – act as a medium of exchange. However, they use a cryptographic technique to secure and verify transactions.
Owing to their inherent nature, cryptocurrencies are unlike regular, or fiat, currencies – they cannot be produced on the whims of a "central regulator" and cannot be forged because they aren't in a physical form.
Cryptocurrencies have literally opened a whole new vista as a store of value and as a medium of exchange, without being controlled by any middleman.
Blockchain tech transforming healthcare?
The medical field is not averse to being revolutionized by the blockchain technology and cryptocurrencies.
For starters, blockchain can help all medical institutions in a region or in the world, ideally, to be connected through this technology that stores and shares data freely. Patient information, advancements in individual care and other relevant data can be allocated across the network of hospitals thereby increasing the quality of services provided.
According to Statista, by 2025, 55% of healthcare applications will adapt the blockchain technology for commercial deployment, and another 40% will have a working platform or proof of concept.
Cryptocurrencies also play a vital role as being medium of exchange for medical care. They are able to solve the problems of international payments by creating a uniform, cashless and fiat-less system that is truly borderless.
Stem Cell Project – Disrupting global healthcare
Stem Cell Project is one of companies that utilizes emerging technologies to transform the healthcare industry. Its team believes that blockchain can help global healthcare by creating a seamless network of affiliated hospitals, clinics and doctors that shares data and creates better methodologies as well as procedures for patient care.
One more goal of the team is to create a cryptocurrency-based payment system for healthcare and stem cell therapy at affiliated hospitals. This system promises to benefit healthcare service providers as well as their patients as cryptocurrency payments can solve such problems as fiat conversions and limitations on carrying enough currency while traveling abroad for healthcare.
The project endeavors to create a real-time diagnosis system powered by the twin technologies of blockchain and AI. This system will enable automatic diagnosis of images and pathological data that can be shared with clinics and hospitals around the world. Medical big data thus generated through this platform will play a vital role in driving advancements in healthcare around the world.
By using the network of member hospitals, the project aims to create the "Virtual Clinic," a remote medical check-up and search/reservation system for medical institutions. The platform will allow people to search for the nearest healthcare service providers and for unique and narrow specialists worldwide.
Through online appointments, Virtual Clinic will perform the early screening and diagnosis that will help doctors save their precious time by expediting the process and will save patients' time that they would have wasted waiting in queues.
Parting thoughts
Innovations are all set to change how we live. The onus is clearly upon us to create a seamless pathway for new technologies to transform our way of life.
Stem Cell Project is a prime example of how disruptive blockchain and AI can be used to better global healthcare and bring it to the next level.
The crowdsale of Stem Cell Project starts from 16th October 2018. Currently, the project is in its Pre-sale phase. The total supply of SCC tokens is 5,000,000,000. For the crowdsale, the team has allocated up to 1,200,000,000 SCC. The Soft Cap for the sale is 2 million USD and the Hard Cap is 125 million USD.
Overall, the SCC Token Sale runs in three stages:
Pre-ICO: May 16 – September 15, 2018 (300,000,000 SCC have been already sold out. The SCC Token is being offered at a price of 10 JPY per token).

Private sale: September 16 – September 30, 2018 (400,000,000 SCC, at a price of 12 JPY per token).

Public Sale: October 16 – October 30, 2018 (200,000,000 SCC).
For the Public Sale, SCC tokens will be sold at a price of 0.14 USD (14 JPY) per token. During all the stages tokens can be purchased for BTC, ETH, NEO cryptocurrencies.
If you believe that the problems plaguing global healthcare need a transformational change, join Stem Cell Project now and enjoy the advantages of being an early-bird contributor!
For more information on the project, please visit the official website and read the white paper. Join the community on Telegram to keep up with the latest news on Stem Cell Project.
This content is sponsored and should be regarded as promotional material. Opinions and statements expressed herein are those of the author and do not reflect the opinions of The Daily Hodl. The Daily Hodl is not a subsidiary of or owned by any ICOs, blockchain startups or companies that advertise on our platform. Investors should do their due diligence before making any high-risk investments in any ICOs, blockchain startups or cryptocurrencies. Please be advised that your investments are at your own risk, and any losses you may incur are your responsibility.
Follow Us on Twitter Facebook Telegram
Check out the Latest Industry Announcements