The sharing economy has boomed in recent years, with freelancers bringing in around $1.4 trillion annually. It is estimated that in just ten years, freelancers will even outnumber traditional full-time employees.
Technology has been a driving force in the popularity of freelance work, as it has disrupted normal office environments. Employees have realized that working remotely gives them more control over when and how much they work. This has led many in the workforce to choose the flexibility of a gig, rather than remain in a full-time job.
Unfortunately, as wonderful as it sounds, freelancing comes with its own set of problems. Employees and employers alike face challenges, and there is currently no standard for how things should be done. As a result, workers are sometimes not paid for their work, and employers sometimes pay for substandard work because someone duped them online.
Luckily, a technology exists that could solve these problems. Blockchain, with its decentralized authority, is a secure, private, completely objective platform that freelancers and their clients could use to connect, communicate, send and receive assignments, and transfer money.
Here are four ways that blockchain technology is disrupting the sharing economy.
1. Blockchain enables freelancers to work remotely.
The freedom to work remotely is a huge draw for many freelancers. Being able to work wherever they want gives freelancers a lot more control over their time. For example, if a freelancer has a child or pet that needs to be cared for at home, they are able to more easily schedule their day to accommodate both their professional and personal responsibilities, instead of having to ask permission to take a few hours off.
This control and independence has lured many people away from 9–5 office jobs. After all, if a job can be accomplished whether in an office or in a cozy cafe, many workers would choose the cafe instead.
Working remotely also means that freelancers are their own boss. They decide their schedule, which is beneficial for many. Not all people work optimally in the traditional workday hours. Some people may be most effective in the extremely early hours of the morning, while others might work best when burning the midnight oil. By working remotely, a person is able to complete all their work on their own terms, giving them a lot more autonomy.
Blockchain helps freelancers effectively connect with and share work with their client, as it is a platform that ensures data security and privacy. Since blockchain has ledgers and smart contracts, freelancers are able to create relationships with clients while both parties are protected. In addition, blockchain has decentralized authority, ensuring that one person or party does not have too much power. This helps keep contracts and transactions fair, transparent, and objective.
[the_ad id="42537"] [the_ad id="42536"]
2. With blockchain, freelancers will always be paid for their services, and clients can verify freelancers' portfolios before hiring them.
Blockchain ledgers provide a way for clients and freelancers to get a clear picture of each other without ever having to meet. For clients, this is especially important, as blockchain technology allows them to get more information about a potential worker's identity and work history. Using blockchain could also help clients find out more about a freelancer's credentials. In fact, many universities have started implementing digital diplomas, making this kind of qualification verification even simpler.
Blockchain technology is also capable of recording proof of work, so clients don't ever need to worry about online scams where a "freelancer" asks for money upfront and then disappears before doing any work.
By working on a blockchain-based platform, clients can choose freelancers based on referrals and reviews, and they don't need to worry about any of this information being fake. Again, blockchain's decentralized, secure nature eliminates such problems.
For freelancers, financial security can be a touchy subject. Not only do freelancers not receive benefits (such as paid leave, insurance, or a company-matched retirement fund), they are also frequently left high and dry when it comes time for their client to pay. Blockchain can provide this much-needed stability, because smart contracts are a way to ensure that a worker is paid for services rendered. Additionally, bank access would be unnecessary, and transfer fees would be negligible — all big wins for the freelancer worried about money.
3. Blockchain technology could help close the gender pay gap.
In the 9–5 office world, women are paid less than men. Sadly, this is also the case when it comes to freelancing.
One reason women are paid less than men in the freelancing world is because they often pitch clients a lower rate than they deserve (or than a male counterpart would pitch). The low rate can stem from a multitude of factors. For example, if the female freelancer previously did the same job in an office environment, she may pitch that same hourly fee to a potential client.
Blockchain-based systems could be of assistance here, as they would give freelancers the means to connect with other freelancers in similar fields and find out what other people are charging. In doing so, women could learn that they are charging clients far less than they should be, and they can then adjust accordingly.
Open ledgers could provide more transparency in wages, making it possible for freelancers to request fairer pay that is proportionate to the type of work they do.
4. Blockchain could disrupt HR departments.
As mentioned above, blockchain-based systems provide clients with the means to verify credentials (such as skills, education, and performance). Blockchain also provides protection against fraud, and makes payments a much smoother transaction. In a company, these are all functions performed by the HR department.
Many human resources managers say that they have caught lies on resumes. Additionally, buying a degree is still a popular practice. A blockchain system would be able to quickly and accurately determine if a person has the qualifications he or she claims to possess.
This would ensure that companies hire the best person for the job who actually has the abilities he or she claims to have. It would also reduce the amount of time that companies waste reviewing fake and dishonest resumes.
Blockchain Could Change Freelancing
With its decentralized authority, ledgers, and smart contracts, blockchain-based systems have the potential to revolutionize the world of freelancing. By providing both freelancers and clients with the means to protect themselves, a lot of uncertainty and mistrust could be eliminated. Blockchain allows freelancing relationships to be safe, secure, and fruitful.
---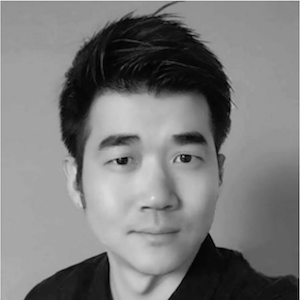 Will Lee
Will Lee is the CEO of Blue Whale and Verlocal. His mission is to convert individuals to one-person business owners and fully maximize their full potential. Through his mission, he aspires to create a human-centered industry where humans can continue to develop and better themselves through self-discovery.
Check Latest Headlines on HodlX
Follow Us on Twitter Facebook Telegram
Check out the Latest Industry Announcements
Disclaimer: Opinions expressed at The Daily Hodl are not investment advice. Investors should do their due diligence before making any high-risk investments in Bitcoin, cryptocurrency or digital assets. Please be advised that your transfers and trades are at your own risk, and any loses you may incur are your responsibility. The Daily Hodl does not recommend the buying or selling of any cryptocurrencies or digital assets, nor is The Daily Hodl an investment advisor. Please note that The Daily Hodl participates in affiliate marketing.