New solutions for old problems as blockchain merges with AI to impact global travels
Blockchain continues to change and improve every aspect of our lives. Since its introduction behind the revolutionary cryptocurrency Bitcoin almost a decade earlier, it has become the next hit technology. Moving beyond finance, it has touched everything from real estate to gaming.
Blockchain's decentralization methodology is at the heart of why it's the hot thing right now. With it, data becomes immutable and transparent and exchanged in a trustless way that removes the need for a middleman. This makes transactions ultra-secure, transparent and efficient.
Travel and tourism are the next prime targets to benefit from blockchain technology. The trillion-dollar industry accounts for almost 10% of global GDP and moves millions of travelers each year. This figure is projected to grow even more in the years to come.
Global tourism is at an all-time high and continues to increase
At the core of the travel industry's motivation for improvement are lowering costs and improving the overall customer experience. The airline industry, while touting high figures, is notorious for high operating costs and low profitability. And millions of travelers can attest to horror stories in booking and the actual flight experience. Blockchain technology benefits are the answer to their woes.
The application of blockchain technology to the tourism trade is focused on four key areas: baggage tracking, secure payment transactions, identification systems, and customer rewards programs. These constitute the major pain points people experience and worth addressing by the industry.
Baggage tracking
Baggage tracking is particularly valuable, as missing or delayed luggage is still a common travel problem. Luggage changes hands a lot during travel, from the airport to airline, transportation services to hotel concierge. This is further compounded with complex travel plans with lots of stopovers and transfers.
Mishandled luggage is a worldwide problem
By utilizing a decentralized blockchain, every entity the luggage has passed through can be clearly recorded. This results in easily tracing it when needed, even when involving multiple companies.
Payment systems
Arguably the most common and useful benefit is when it comes to payment transactions. With a blockchain system in place, travel companies can make transactions easier and smoother. And since cryptocurrencies are independent of any country, there is no need to dabble with multiple currencies and foreign exchanges when traveling abroad.
Identification
Identification systems using a blockchain can make the airport experience a whole lot easier. Everyone hates having to go through airport security, check-in counters and immigration, even if it is necessary.
With a blockchain ledger, traveler information can be completely traceable and shareable. This can significantly speed up the airport screening process, as identity can be confirmed with a simple fingerprint or retina scan, instead of the usual travel documents.
Rewards system
And finally, blockchain can help make rewards programs more efficient. The travel industry, like airlines and hotels, rely heavily on rewards programs to encourage constant bookings. Blockchain can make the process smoother, allowing customers easy access to their points in a transparent way. Crypto leverage trading tokens can even be used, which might be used to purchase future tickets or accommodation, for instance.
There are some other minor uses of blockchain in the travel sphere. Some projects, like Beenest also applies decentralization akin to the Airbnb model. This has the added advantage of lower costs since there's no middleman involved.
Blockchain becomes extremely powerful when combined with artificial intelligence and machine learning. Imagine a smart learning system that is deployed in a decentralized way that acts as an impartial middleman. It will change any industry dramatically, let alone the travel industry.
Leading the pack is Fetch, a startup that's focused on creating an autonomous environment that combines AI with blockchain. While not built solely for the travel industry per se, it does see a huge benefit to it.
At the core of the Fetch ecosystem is the use of Autonomous Economic Agents or AEA. These are smart digital agents which can perform tasks in behalf of users, independent of any user intervention. These smart agents can do these alone, or they can team up with other agents for more complex tasks.
Applied to travel, AEAs can make planning for complex trips a little bit more manageable. AEAs can analyze your travel plans and make the best recommendations on flight schedules. They can even automatically re-route or rebook your flights in case of cancellations. All in the background, automatically, without you telling it to.
Building on this, they can potentially customize your entire travel experience for you, based on your preferences. They would know you prefer aisle seats and can book those whenever possible for you. They can order a cab online for you once you arrive at the airport, even during flight delays.
This can even be applied beyond the travelers to the players in the industry themselves. Hotels, for instance, can use such a technology to make their rooms "smarter". Integrating blockchain AI and applying it to the Internet of Things, rooms would be capable of "looking after itself". It might potentially summon housekeeping if it feels it needs to tidy up. Or if anything is broken in the room, it will know and report it immediately.
AEAs speed up customer service, lowers the need for manpower and greatly increases efficiency for hotel owners. This is possible because these AI agents react in real time based on the current context. Combined with decentralization, it opens a completely different world to travel and beyond. Think how revolutionary that is!
Implementing it doesn't need to be difficult either. A blockchain AI system could potentially be just another component in a company's ecosystem. Its role would be to connect the other centralized components together. The entire thing then becomes much more valuable working together to impact the customer experience.
Right now, companies are still skeptical, as with anything blockchain, but that is changing. The key is trust. The current middlemen, like Airbnb or Skyscanner or Agoda, are the main "trusted" entities today. The catch is that they cost quite a bit – up to 10% in fees or commissions.
A decentralized travel system needs to earn that trust from its users. It needs to be tamper-proof, that it reflects the best price, shows the most legitimate reviews and protects the customer's best interest.
Conclusion
Despite being a booming industry and one of the top leisure activities of people worldwide, traveling continues to be problematic. The entire customer journey is not at all seamless, with every component from airports to hotels being largely self-contained. This centralization is at the crux of the issue, as cooperation is needed to ensure a smooth customer experience at every point.
The radical combination of artificial intelligence and blockchain technology promises to change all that. With a decentralized approach, data can be easily and freely shared between different companies and entities. This makes the transition smoother for travelers and operators alike, and much more secure.
Artificial intelligence can make leaps in providing a top-notch customer experience. By using smart agents, it can have autonomy in customizing each aspect of the traveling experience for every customer. They can also provide greater efficiency and cost reduction for operators too.
In a sense, the travel industry becomes a great case study and proof of concept for these two complementing technologies. If it can radically change the way global tourism is done, imagine the wonders it can do for other industries. It truly is an exciting journey ahead.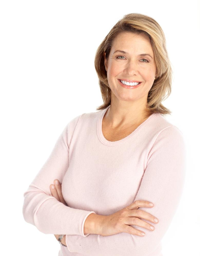 Denise Quirk is a Health Advisor who is fascinated by the crypto and blockchain revolution. She is a believer of transforming complex information into simple, actionable content. She is keenly interested in finding the value of the crypto world. She writes for Coin Review, Bitcoin Warrior, Irish Tech News, etc. You can find her on LinkedIn, Twitter and Facebook.
Check Latest Headlines on HodlX
Follow Us on Twitter Facebook Telegram
Check out the Latest Industry Announcements
Disclaimer: Opinions expressed at The Daily Hodl are not investment advice. Investors should do their due diligence before making any high-risk investments in Bitcoin, cryptocurrency or digital assets. Please be advised that your transfers and trades are at your own risk, and any loses you may incur are your responsibility. The Daily Hodl does not recommend the buying or selling of any cryptocurrencies or digital assets, nor is The Daily Hodl an investment advisor. Please note that The Daily Hodl participates in affiliate marketing.