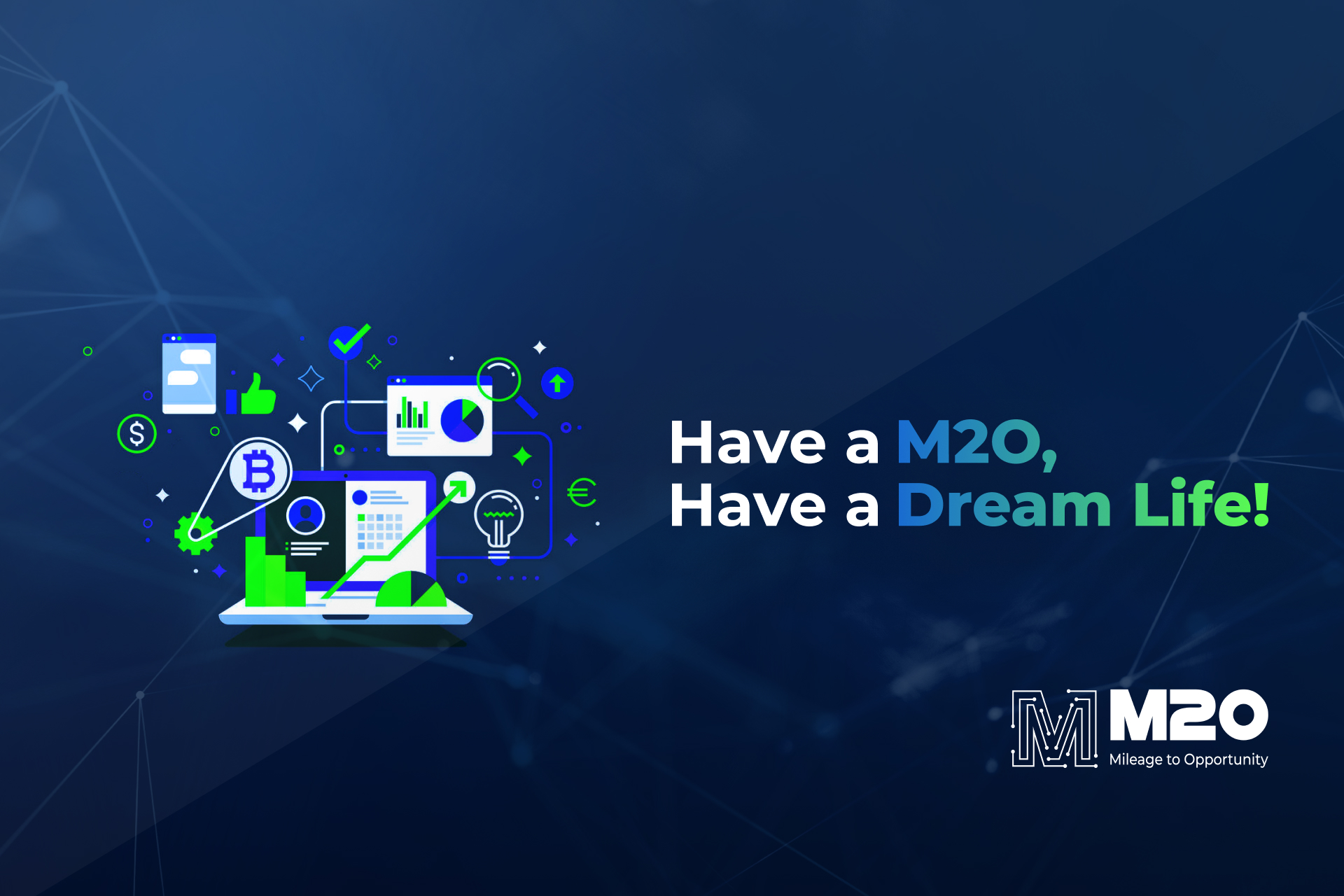 There's nothing more appealing to consumers than to get rewarded for their loyalty to a brand. The sudden release of dopamine rigged by the fact that the purchase we are making will lead us closer to a coveted prize. Who doesn't love that?
But loyalty rewards, miles and points are usually something we don't fully use. Maybe because we participate in many loyalty programs and we don't keep track of them effectively. Maybe it's the fact that some programs include many restrictions such as expiry dates that don't allow us to spend bonuses whenever we want. In the end, points tend to resemble a bunch of socks your grandmother gave you which you appreciate but never really get around to using them, at all.
There are, however, some indications that this is about to change. It is clear by now that loyalty programs are a basic, yet highly effective business tool. Companies let us, their beloved clients, save some money by exchanging those points for their products and services. What's different about these modern times is that more and more companies are choosing, most likely due to customer demand, that the accumulated points and miles can be spent outside of the enterprise or business you earned them. Why can't I use my airline points to pay for lunch? Now, it finally seems we are initiating a new age for loyalty. One that, essentially, turns points into cash.
While all of this sounds awesome there's still a lot to be worked out. How, exactly, will my loyalty points become like cash? As in, how will I be able to spend them anywhere and even actually turn them into cash? These customer questions are challenging the legacy tools companies have used for a long time because of the simple fact that the technology to make mileage and points a universal financial asset for people has not been developed.
The reason why this new generation of loyalty programs is emerging stems from the fact that old school loyalty points are no longer effective for consumers. Take Starbucks for example. This giant chain of coffee shops once was giving a free cup of coffee after the purchase of 15. These points, called gold stars, offered a very low reward rate. Later Starbucks changed it for 2 stars per every dollar spent, so it cost 125 stars to get that same cup of coffee. Needless to say the new system didn't go well with the customers and Starbucks got flooded with bad social media reaction that hurt sales and PR.
In fact, most classic loyalty programs suffer from low engagement. In 2015, US consumers participated in 50% of the loyalty programs they belonged to. This meant a steep decline from the previous year's 71.6% active participation rate. Studies also show that highly-engaged customers buy 90% more often and spend 60% more per transaction, according to a Rosetta Consulting study.
This means standard loyalty and mileage industry needs a total change and it needs it fast.
With this a single company is stepping up to the challenge of providing a much better experience. The blockchain venture M2O has developed a platform that will combine fintech services such as a bank, payments, and a card. So, any mileage and points can be accumulated in a single place. Spending rewards is now as universal as using cash.
M2O uses blockchain to keep transactions secure, fast, and fraud-free which makes the project a game changer in the loyalty programs industry.
The company is also leveraging many benefits that traditional rewards schemes have not taken into account until now. It considers points and miles a financial asset and therefore helps people convert them into M2O tokens that can be spent any time and anywhere on different products and services.
Remember that release of dopamine for accumulating points? With M2O purchases of your favorite brands will basically turn into cash rewards without any of the restrictions we usually expect from these programs. This sounds like a much better deal, right?
About the project
M2O is connecting the traditional systems for rewards and points to a completely new global platform powered by blockchain and its own digital currency. The platform will allow conversion of miles or points awarded from any loyalty programs to be exchanged for M2O coins. With this cryptocurrency holders will be able to access a myriad of fintech services such as making payments and cashing out their points for fiat money, making it highly convenient for everyday use.
The M2O global integrated platform aims to give total freedom to consumers and users. Holders of M2O token will be able to trade their coins as they wish, besides having the ability to cash out in fiat. Adding one more use for their digital coin, the project's premium shopping mall is also being developed to serve as a one-point shop for all M2O cryptocurrency holders to pay with their coins for cool products.
Get started by joining their Initial Coin Offering that will begin on October 29 and will only last till November 23. To know more about the project, please visit its website, or follow it on Facebook, Twitter or join the official Telegram group.
This content is sponsored and should be regarded as promotional material. Opinions and statements expressed herein are those of the author and do not reflect the opinions of The Daily Hodl. The Daily Hodl is not a subsidiary of or owned by any ICOs, blockchain startups or companies that advertise on our platform. Investors should do their due diligence before making any high-risk investments in any ICOs, blockchain startups or cryptocurrencies. Please be advised that your investments are at your own risk, and any losses you may incur are your responsibility.
Follow Us on Twitter Facebook Telegram
Check out the Latest Industry Announcements