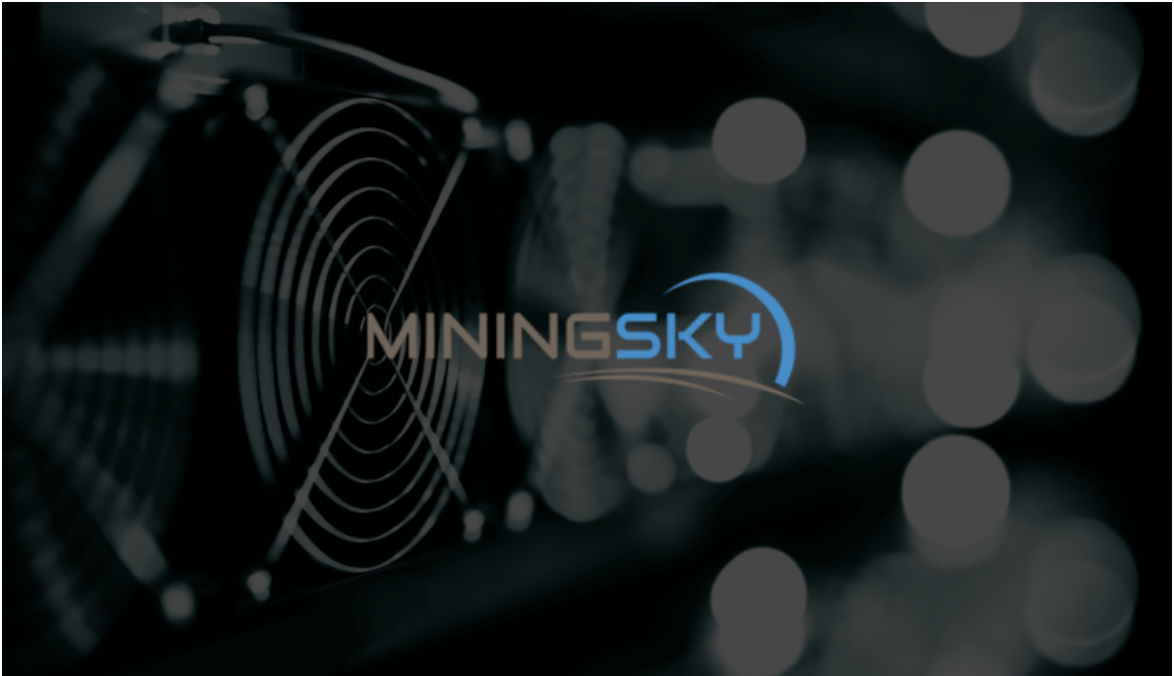 MiningSky: The cheapest & profitable cloud mining
Over the past few months, more and more people believe it is no longer profitable to mine Bitcoin. What if we assure you that you think wrong? And that we have a solution for you? Official partner of CryptoCompare and ADVFN is here.
MiningSky.io is one of the cheapest and most profitable cloud mining companies in the space.
MiningSky is one of the few companies in the world to offer a whole infrastructure of products and services in mining. A legitimate company, with mining operations in Canada that are open to customers, MiningSky is setting a benchmark in the cloud mining industry.
The MiningSky.io cloud mining platform is now providing an irresistible deal, offering 2% of the world's Bitcoin hash rate. Intuitive and easy to use, the platform allows you to mine both Bitcoin and Ethereum at competitive prices. It already counts more than 400,000 active users and has excellent customer service with support available 18 hours daily.
Do not miss this chance to enter the mining business at attractive prices.
On top of that, MiningSky.io is offering an additional discount code 50% off for users that buy plans over $50,000 – contact info@miningsky.io for 50% discount code.
MiningSky.io provides daily payments, with a minimum withdrawal of 0.002 BTC. The company also gives users the ability to visit their facilities on demand.
MiningSky.io offers BTC and ETH cloud mining services, with a 2-year minimum contract.
Click here to see all the contracts that MiningSky.io has to offer.
Join the world's leading cloud mining platform with an exclusive 10% discount, promo code "CRYPTOCOMPARE10", when you purchase your first mining contract.

Since people have had bad experiences with cloud mining platforms, we want to share legal information with you so that you feel safe at MiningSky.
Mining Sky IO Cloud Mining LTD.
Corporation Number: 1119365-1
Business Number (BN): 715788113RC0001
This content is sponsored and should be regarded as promotional material. Opinions and statements expressed herein are those of the author and do not reflect the opinions of The Daily Hodl. The Daily Hodl is not a subsidiary of or owned by any ICOs, blockchain startups or companies that advertise on our platform. Investors should do their due diligence before making any high-risk investments in any ICOs, blockchain startups or cryptocurrencies. Please be advised that your investments are at your own risk, and any losses you may incur are your responsibility.
Follow Us on Twitter Facebook Telegram
Check out the Latest Industry Announcements