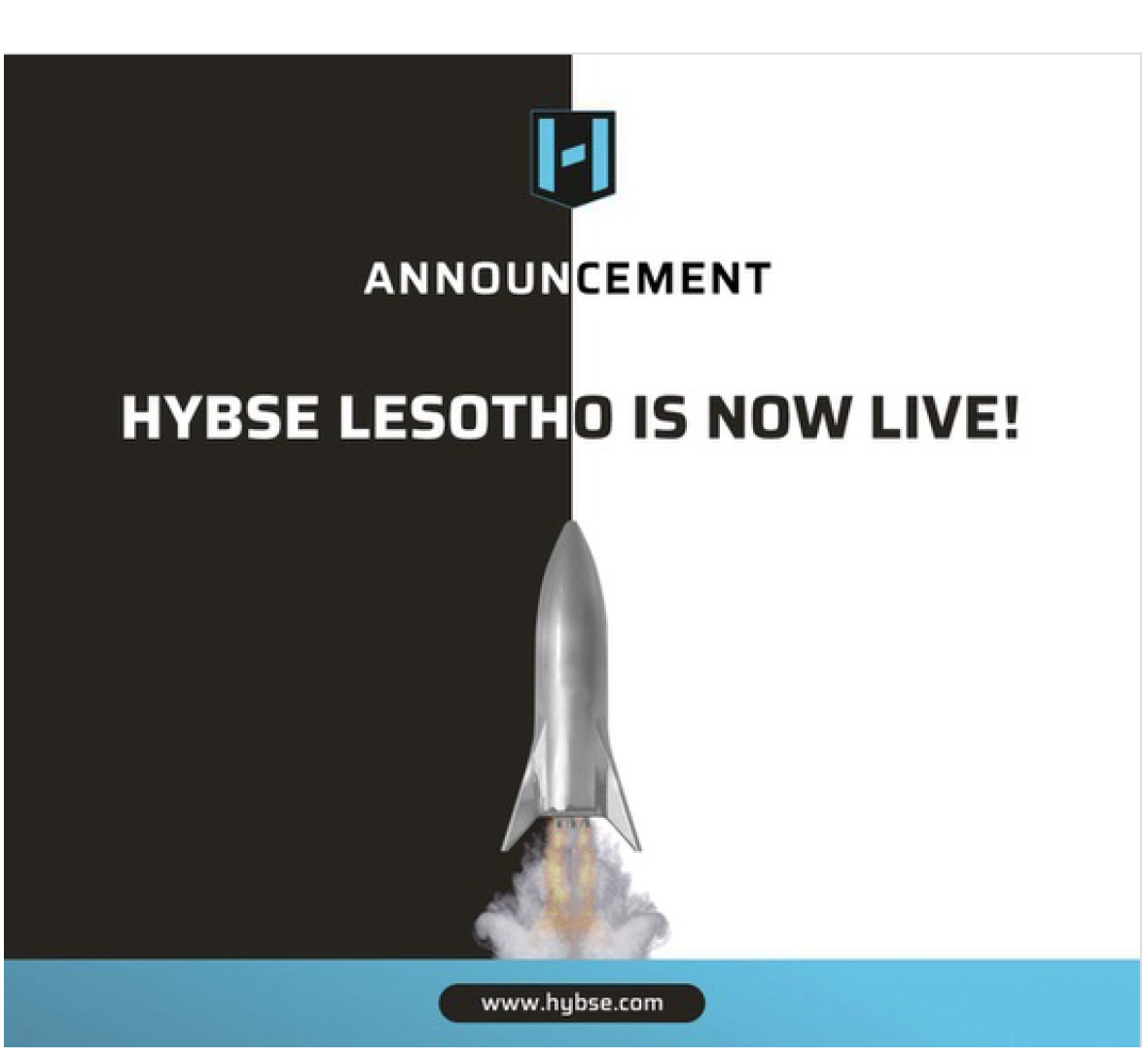 March 20, 2019 – Lesotho, South Africa
---
HYBSE Lesotho (PTY) Ltd. (HYBSE) has

launched its exchange today, which allows traders to exchange and trade all financial instruments on a distributed ledger technology (DLT)-based platform.
DLT assists in reducing inefficiencies and improves the speed of doing business by providing a single, shared version of events and through the implementation of standard business functions. The distributed ledger technology (DLT) and HYBSE technologies consolidate brokers, clearing houses, custodian escrows and settlements into one complete package.
HYBSE assumes the role of central equity exchange and functions as a central counterparty, through which financial transactions among different parties are handled and cleared on a global scale.
Day-to-day traders can now trade blue-chip shares from all over the world on one platform.
There are currently 17 companies being processed to trade on HYBSE. Some of these include:
Daimler Mercedes Benz
SAP SE
ABB STK N
Amazon COM STK
Apple Inc.
Alphabet (Google)
Investec Ltd.
Old Mutual Ltd.
Standard Bank Group
A selection of these companies will be open to trade going forward from today.
---
About HYBSE
HYBSE is an online digital equity exchange, clearing, settlement, custodian and money market platform, using Digital ledger Technologies (DLT). The HYBSE has a licence from The Kingdom of Lesotho and offers small and medium enterprises (SMEs), as well as the general market, to seek and access global capital. The HYBSE is a borderless, user-friendly platform where equity securities such as shares and other currencies are traded 24 hours a day throughout the year.
For more information, visit www.hybse.com.
Follow on Twitter 
This content is sponsored and should be regarded as promotional material. Opinions and statements expressed herein are those of the author and do not reflect the opinions of The Daily Hodl. The Daily Hodl is not a subsidiary of or owned by any ICOs, blockchain startups or companies that advertise on our platform. Investors should do their due diligence before making any high-risk investments in any ICOs, blockchain startups or cryptocurrencies. Please be advised that your investments are at your own risk, and any losses you may incur are your responsibility.
Follow Us on Twitter Facebook Telegram
Check out the Latest Industry Announcements