---
According to a survey of 2,000 German adults conducted by

Coincierge.de

, 27% of young adults believe that Bitcoin will more than double in value in 2 years.
The Poll
On April 10-17, 2019, Coincierge.de surveyed 2,054 German adults to gauge their attitudes towards Bitcoin. At the time of the poll, the Bitcoin price was 4,446 euros ($4,998).
Our results reveal that 15% of Germans believe Bitcoin will more than double in value to 10,000+ euros, while 25% believe it will at least halve in value.
26% believe it will halve or be worth nothing
15% believe it will double or more in value
3% believe it will be worth more than 20,000 euros ($22,487)
48% were unable to answer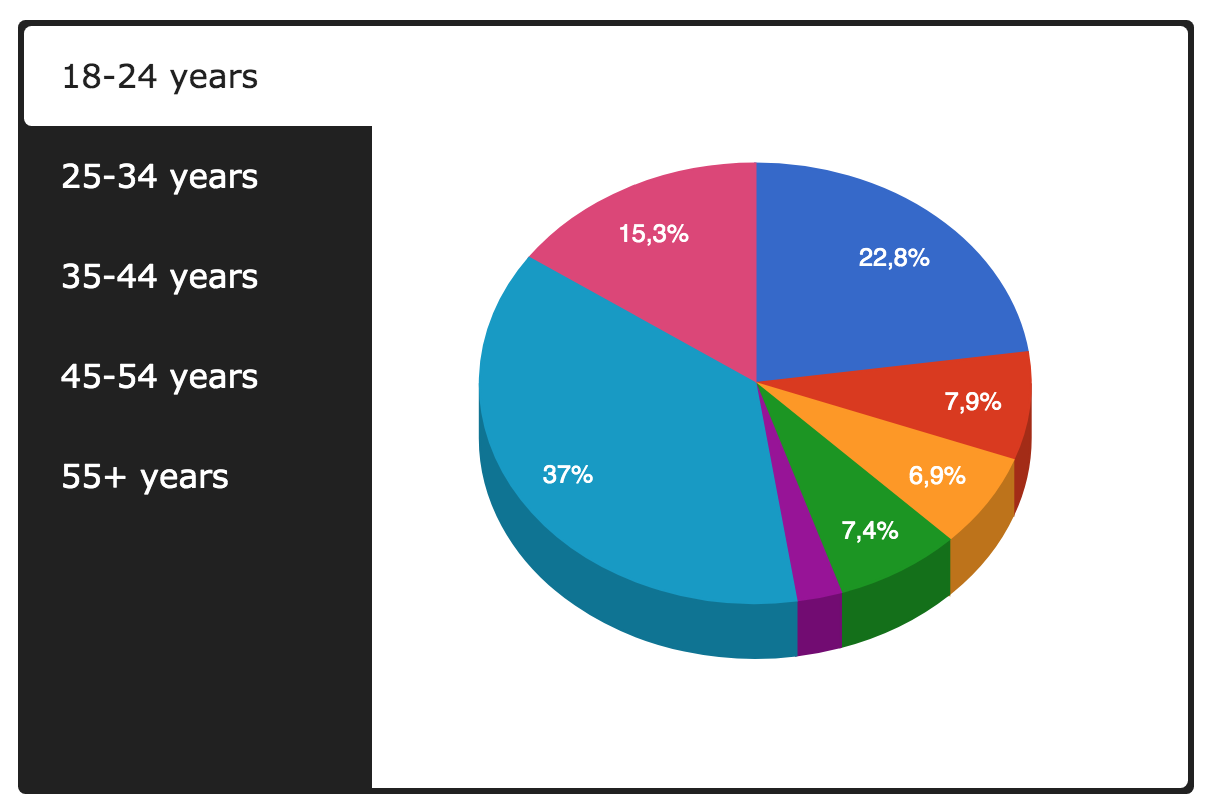 Martin Schwarz, editor of coincierge.de says,
"The data shows that Germans are still uncertain about the future of Bitcoin. While some speculations reach from no value at all to 50.000 euros or more, many answers see the Bitcoin price remain around the current level. The younger generation is also much more optimistic on Bitcoin, with 27% believing it will more than double in price compared to only 15% of the average adult."
The in-depth analysis of the Bitcoin survey also highlights that most investors would prefer investments such as stocks or exchange-traded funds. Interestingly, people in the age group of 18-24 showed interest in selecting cryptocurrencies as their preferred investment type.
The Bitcoin Price
The survey also includes a question about the future price of Bitcoin. The respondents were asked about their viewpoint on the Bitcoin price after two years. The price scale was set in the range of 0-50000 euros, and respondents were expected to predict the succeeding value.
Most of the respondents predict that the price of Bitcoin will remain stable over the next two years.
However, if the data is measured in terms of age, one cannot observe a clear trend. Despite the fact that the younger generation observes a similar change in Bitcoin prices, investors would significantly invest more.
The research also reveals that although many Germans consider Bitcoin as a potential and profitable currency, they still tend to hold back on their predictions and are always on the lookout for alternate markets.
Surprisingly, young adults are quite optimistic about future Bitcoin prices. They believe that the value of Bitcoin will double by the end of April 2021.
Is Bitcoin a Profitable Investment?
The answer to this question varies from person to person. Ideally, you should set your goals and objectives first before entering the crypto market. You should have clear expectations that can help you set your strategies. How much risk are you able to take? As far as the Bitcoin market is concerned, one thing is certain: an investor cannot become a millionaire in the blink of an eye.
Seasoned Bitcoin traders are certainly able to earn good returns on their investment. Also, traders who are able to invest long term in Bitcoin can expect good profits provided that they have patience and mental strength to withstand the market fluctuations and price volatility.
How to Buy Bitcoin?
The safest and the most convenient way to purchase Bitcoin is to buy them through brokers and exchanges.
How CFDs Work?
Brokers offer CFDs which are highly speculative derivatives suitable for experienced investors only. CFD brokers do not offer any real bitcoins. Instead they provide investors with a CFD certificate.
How Exchanges Work?
Bitcoin exchanges, on the other hand, offer real bitcoins that can be purchased by the investors. To buy bitcoins, traders need to have a safe and reliable Bitcoin wallet.
Should You Invest in Bitcoins?
Cryptocurrencies are high-risk speculative assets with zero guarantee of returns. Investors should play safe and be calculated in order to maximize their chances of success in the crypto world.
Note: The total sample size was 2,054 German adults. Fieldwork was undertaken on April 10-15, 2019 with the current Bitcoin price at 4,446 euros.
---
Full information and results can be found on our website here.
This content is sponsored and should be regarded as promotional material. Opinions and statements expressed herein are those of the author and do not reflect the opinions of The Daily Hodl. The Daily Hodl is not a subsidiary of or owned by any ICOs, blockchain startups or companies that advertise on our platform. Investors should do their due diligence before making any high-risk investments in any ICOs, blockchain startups or cryptocurrencies. Please be advised that your investments are at your own risk, and any losses you may incur are your responsibility.
Follow Us on Twitter Facebook Telegram
Check out the Latest Industry Announcements