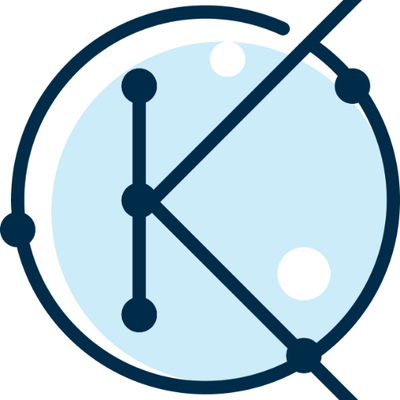 Seoul, South Korea
---
DARCwalletTM is the key to unlocking Konstellation Network's multi-purpose interoperable financial services ecosystem designed to bring thousands of enterprise partners onto the blockchain
DarcMatter envisioned a future where financial services in the global blockchain economy could be accessed through a simple-to-use and trusted tool. As a result, we established Konstellation, the blockchain branch of this alternative investment company, to deliver robust financial services backed by the trust and efficiency that can only be brought by blockchain functionality. Konstellation's core focus is on Asia, a region which houses nearly half of the world's population.
In our research, we found that the most critical aspect for the adoption of blockchain technologies within the financial services industry is an interface that those users familiar with cryptocurrency and those users that are not can both be comfortable with. To ease the path of adoption, that interface must be simple, elegant, and function efficiently.
More than a year ago, we joined the NEM ecosystem and issued our DARC token on the standard-issue NEM wallets. After collecting feedback from our community, we decided we had to take charge of this part of the ecosystem by ourselves. So we decided to create our own wallet to offer a top-notch user experience design, beautiful interface and customer support.
Today, we are proud to introduce the public beta release of our very first software product: DARCwallet.
DARCwallet will be the first interface that participants in the Konstellation Network ecosystem can use to interact with DARC tokens. The DARCwallet will serve as the wireframe upon which other technology offerings will be integrated into the larger Konstellation Network, a consortium of financial institutions and financial service providers that are committed to bringing positive change to the industry. Data analytics, over-the-counter exchange, alternative legal services, and KYC/AML checks (only when strictly necessary) are all part of the services that investors, fund managers and other DARC token holders will be able to access. Once we release the mobile version of the DARCwallet next quarter, they will be able to do it all from the palm of their hand.
The Konstellation team chose a select few community members to participate in using the DARCwallet and experiencing it firsthand out of the 300 beta testers that applied. Our decision to beta test the most important product in our ecosystem was made in an effort to increase community participation in product development. According to the feedback from the beta test, the design immediately appealed to them. Our user-friendly interface has already attracted users who have transferred their DARC from their NEM Wallets to the DARCwallet.
DARCwallet is a simple, beautiful product already. As we move forward into the second half of the year, we intend to use this foundation to bring in other modules that provide critical functionality to the ecosystem as a whole. In addition to Android and iOS versions of the software, we will be incorporating support for a whole host of public blockchains. The DARCwallet will soon be available for use not just with other mosaic tokens on the NEM public blockchain but also those located on Bitcoin, Ethereum, EOS, Cosmos, and more. Our focus on interoperability will finally deliver to the global NEM community the digital asset wallet it deserves.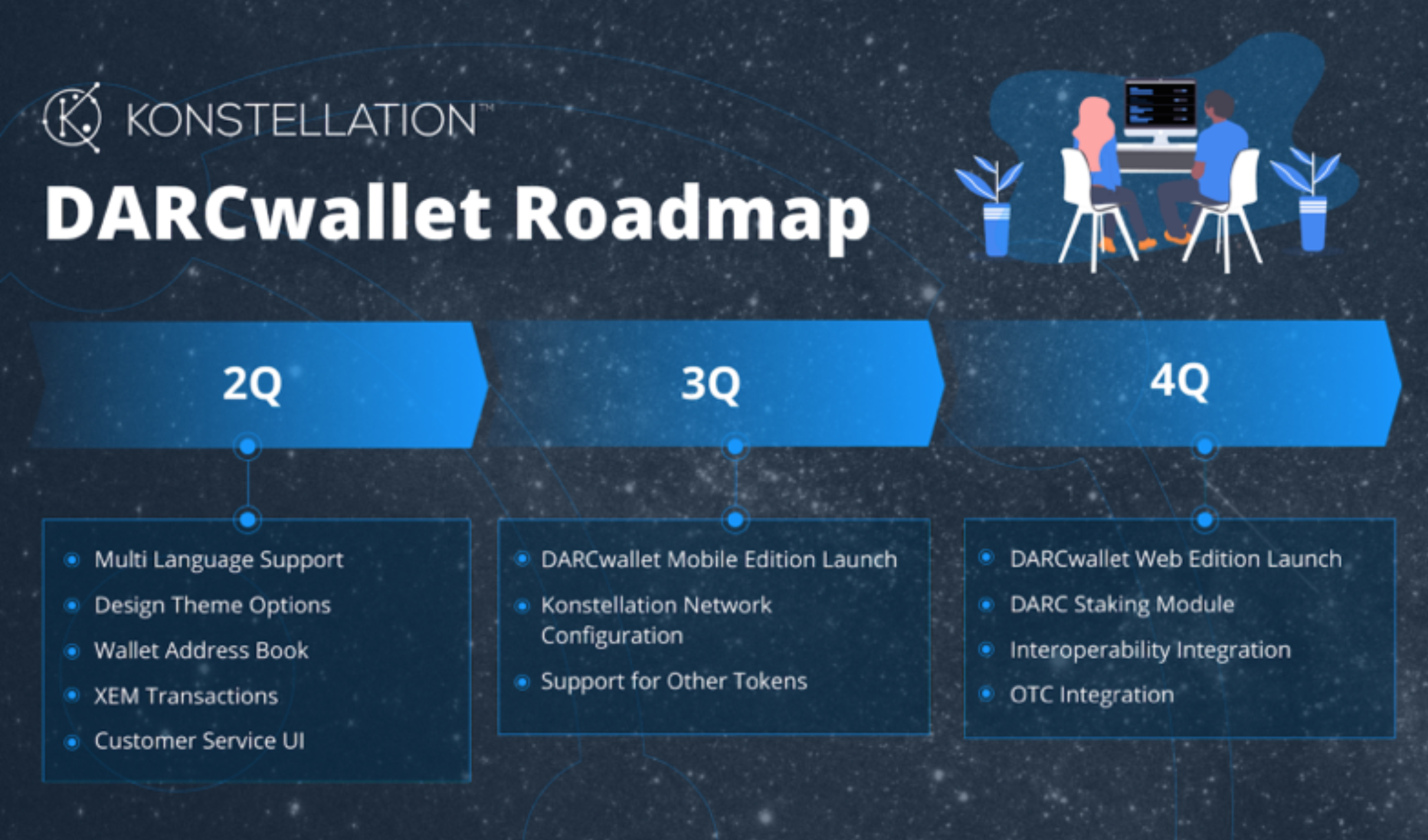 By the end of the year, we plan to roll out the web version of DARCwallet. With three versions of the software ready and available?—?desktop, mobile, and web?—?the financial services available on the Konstellation Network can really start to expand. Staking and over-the-counter (OTC) trading are just some of the features DARC token holders can expect as we roll out the development of a blockchain-agnostic cross-border financial services ecosystem to undergird the Konstellation Network. The DARCwallet and the DARC tokens you keep inside will be your all-access pass to that ecosystem.
To learn more about Konstellation, please visit konstellation.tech. To keep apprised of all information updates and announcements, please join Konstellation's official Telegram channel.
---
About Konstellation (DARC)

Konstellation is building a robust blockchain ecosystem to support the global financial services industry. Its native utility token, DARC, will power the Konstellation Network, a hybrid public/private blockchain which will allow for (i) blockchain-agnostic creation of digital assets, (ii) the seamless and global blockchain-enabled trusted interaction between critical counterparties and (iii) transparent, secure and, most importantly, compliant interactions with participating financial institutions. Konstellation is the source for financial institutions that want to prepare for the inevitable future in which all types of assets will exist and be recorded on the blockchain. The DARC token is available on Exrates.
This content is sponsored and should be regarded as promotional material. Opinions and statements expressed herein are those of the author and do not reflect the opinions of The Daily Hodl. The Daily Hodl is not a subsidiary of or owned by any ICOs, blockchain startups or companies that advertise on our platform. Investors should do their due diligence before making any high-risk investments in any ICOs, blockchain startups or cryptocurrencies. Please be advised that your investments are at your own risk, and any losses you may incur are your responsibility.
Follow Us on Twitter Facebook Telegram
Check out the Latest Industry Announcements