Summary
The SFOX Multi-Factor Market Index has moved from uncertain to mildly bullish as of July 9th, 2019.
Facebook's Project Libra took center stage, highlighting both institutional interest in crypto and the persistent use case of Bitcoin as a decentralized currency.
Rumors of Bitcoin's current volatility have been exaggerated: we're actually experiencing a downward trend in Bitcoin's volatility peaks since 2017.
LedgerX and ErisX were approved by the CFTC to offer physically settled Bitcoin futures contracts, indicating crypto's continued financial maturation.
Bitcoin's performance during the Fourth of July appears to provide a further data point for SFOX's thesis that Bitcoin appears, at least anecdotally, to have a positive relationship with holidays during bull runs.
Watch for Senate/Congressional hearings, new innovations in futures, and updates to major blockchain protocols to potentially impact the crypto market in the coming month.
In the June 2019 edition of our monthly volatility report, the SFOX research team has collected price, volume, and volatility data from eight major exchanges and liquidity providers to analyze the global performance of 6 leading cryptoassets? – ?BTC, ETH, BCH, LTC, BSV, and ETC.
Note: In order to better report and analyze the entirety of the continued crypto rally, the team at SFOX has extended the period this report covers from the beginning of June through July 9th.
Current Crypto Market Outlook: Mildly Bullish 
Based on our calculations and analyses, the SFOX Multi-Factor Market Index, which was set at uncertain at the beginning of June 2019, has been moved to mildly bullish as of July 9th, 2019.
SFOX Multi-Factor Market Index, June 2019
Mildly Bullish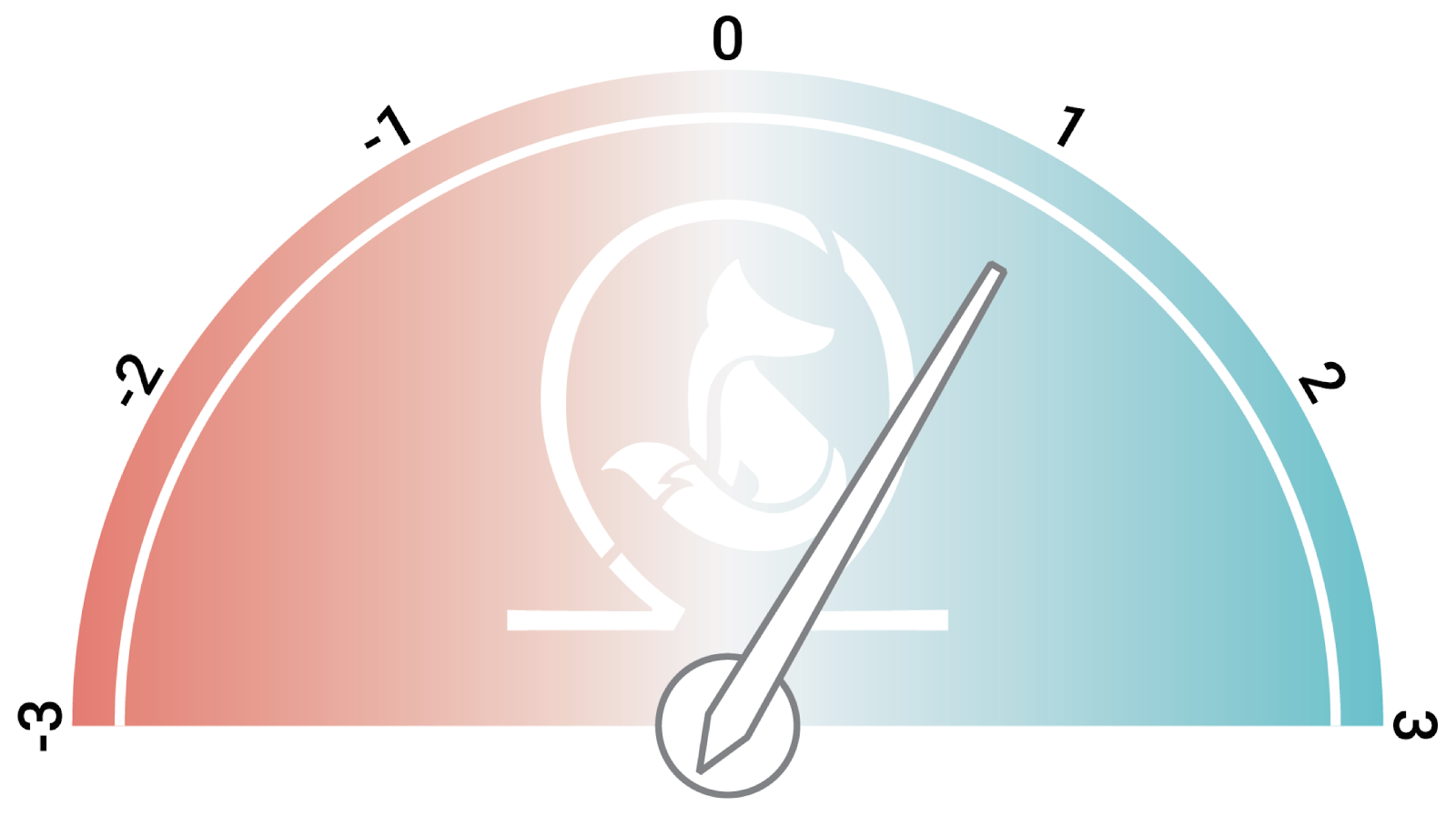 Analysis of June and Early July 2019 Crypto Performance
Facebook announced the details of its cryptocurrency Project Libra, which signaled the interest of major companies in crypto and coincided with the beginning of the current rally (June 18th).
Bitcoin's 30-day historical volatility cleared 80% for the first time since last December? – ?but it's far from being "more volatile than ever" (June 30th).
LedgerX and ErisX received approval from the CFTC to offer physically settled Bitcoin futures (June 25th; July 1st).
The Fourth of July saw a bump in Bitcoin's price, reinforcing the view that major holidays falling on bull runs may potentially correspond to temporary boosts in Bitcoin's price.
What to Watch in the Rest of July 2019
Look to these events as potentially moving the volatility indices of BTC, ETH, BCH, LTC, BSV, and ETC in the remainder of July and early August:
The Details: June 2019 Crypto Price, Volatility, and Correlation Data
Price Performance: A Bitcoin-Dominated Rally
Bitcoin is the headline of the ongoing crypto rally. The largest cryptocurrency by market cap opened June 2019 at a price of $8542.45; as of July 9th, it had risen to a price of $12490.74.
As of July 9th, BTC/USD led all asset pairs tracked by our report in month-over-month growth at 57.81%. ETH/USD followed with 26.94% month-over-month growth, with gold in third place at 11.01%? – compared with 3.49% for the S&P 500. Ethereum Classic had the distinction of being the only asset tracked by our report with negative month-over-month growth as of the 9th (-5.95%).
Volatility: Riding Bitcoin's Waves 
By looking at the 30-day historical volatilities of BTC, ETH, BCH, LTC, BSV, and ETC, we see that the volatility of most major cryptoassets formed a relatively tight band that saw a sharp uptick on June 26th? – ?the day BTC challenged the $13,000 price barrier. This increase in volatility may be related to the expiration of BTC futures contracts on June 28th, especially because these expirations included BitMEX's quarterly contract.
The exception to the general volatility trend was Bitcoin SV, whose outsized volatility decreased throughout the month to more closely align with the rest of the market; this may potentially be a consequence of debate over Craig Wright being overshadowed by broader market news such as Facebook's Project Libra and BTC's rally.
Volatility of Leading Cryptoassets, Gold, and S&P 500, June 1st – July 9th, 2019
30-Day Historical Volatility of BTC, ETH, BCH, LTC, BSV, ETC, Gold, and S&P 500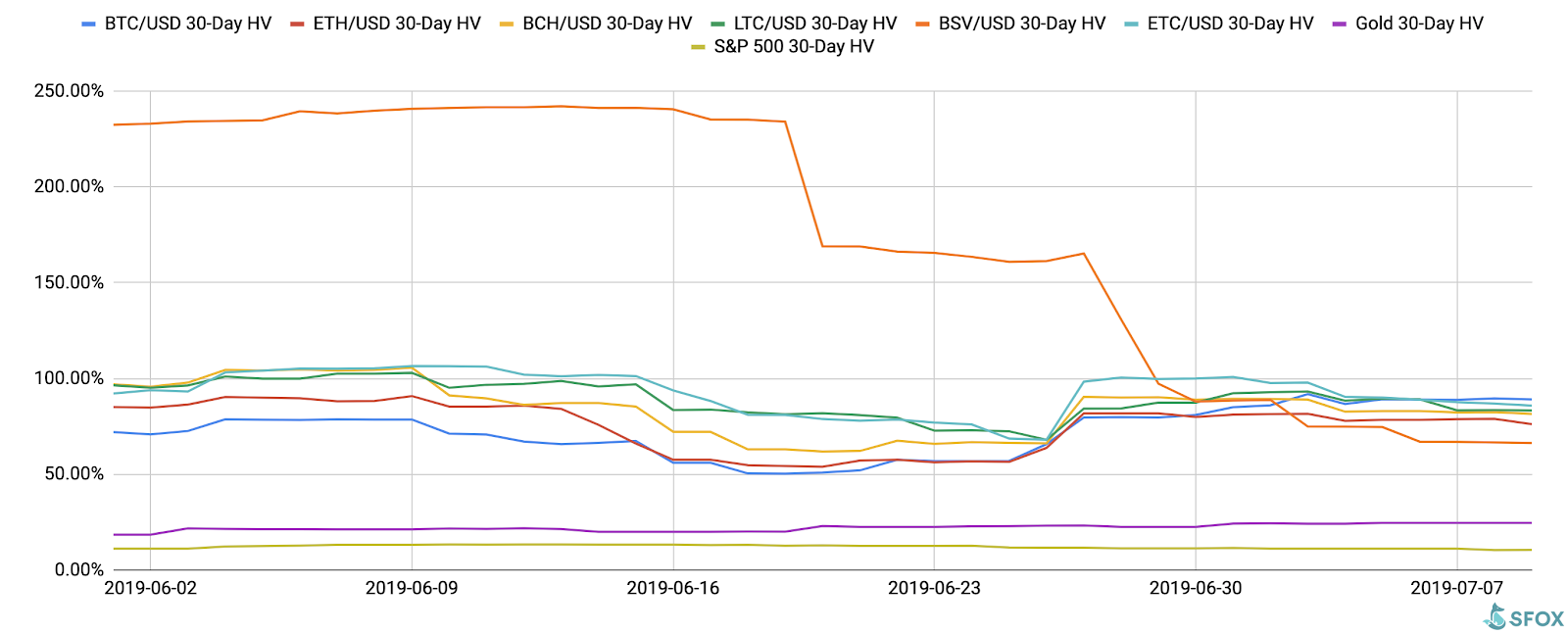 By looking at the 30-day historical volatilities of ETH, BCH, LTC, BSV, and ETC as a percentage of BTC's 30-day historical volatility, we can see more clearly that most altcoin volatility was following BTC's volatility, with BSV starting to follow BTC near the end of June.
Relative Crypto Volatilities, June 1st – July 9th, 2019
30-Day Historical Volatilities of ETH, BCH, LTC, BSV, and ETC, Divided by the 30-Day Historical Volatility of BTC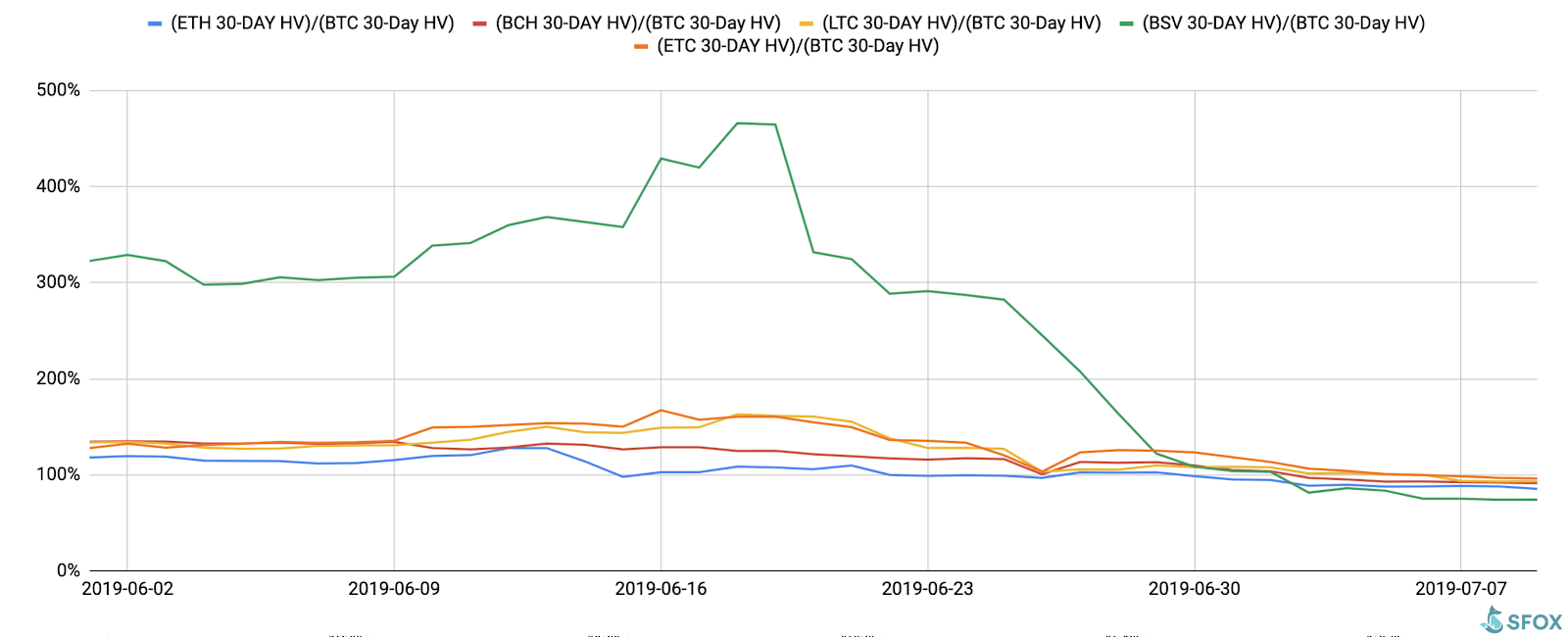 Price Correlations: Bitcoin Positivity
BTC's 30-day price correlations with ETH and BCH were both relatively positive as of July 9th. In contrast, BTC has an unusually negative correlation with Litecoin. This reinforces the narrative that, throughout 2019, Litecoin may be establishing itself as an asset with fundamentals independent of Bitcoin.
For a full crypto correlations matrix, see the following chart.
30-Day Correlations of BTC, ETH, BCH, LTC, the S&P 500, and Gold
July 9th, 2019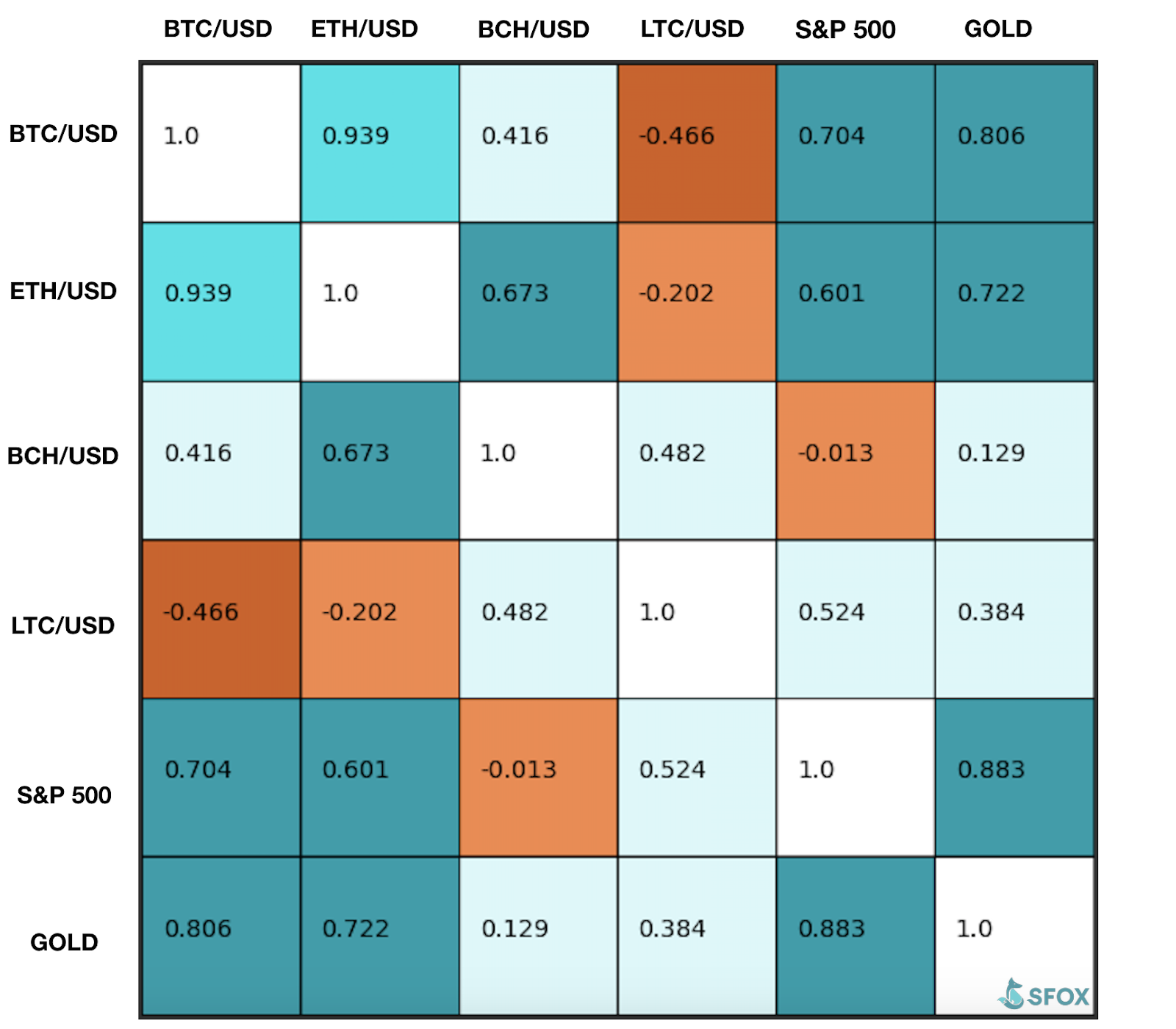 You can check out the full SFOX Crypto Market Volatility Report: June 2019 here.
Check Latest Headlines on HodlX
Follow Us on Twitter Facebook Telegram
Check out the Latest Industry Announcements
Disclaimer: Opinions expressed at The Daily Hodl are not investment advice. Investors should do their due diligence before making any high-risk investments in Bitcoin, cryptocurrency or digital assets. Please be advised that your transfers and trades are at your own risk, and any loses you may incur are your responsibility. The Daily Hodl does not recommend the buying or selling of any cryptocurrencies or digital assets, nor is The Daily Hodl an investment advisor. Please note that The Daily Hodl participates in affiliate marketing.