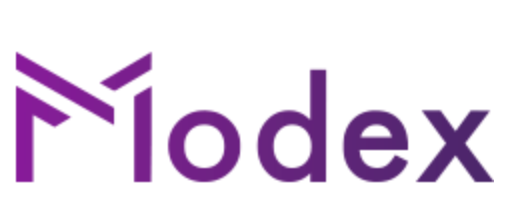 ---
Education is changing, and so too must the way both universities and employers record it.
The internet was originally created as a means for universities to share academic research. The rest, as they say, is history. As we move forward in our lives, it is often a hassle to keep track of and record each new skill we develop and achievement we accomplish. CVs can become fragmented between academic qualifications and work experience.
Over the past decade, blockchain has demonstrated its staying power through its versatility and applicability in industries where trust and data integrity are core values. This includes healthcare, real estate, digital payments, and education.
How blockchain can help
Blockchain can guarantee both data integrity and immutability, meaning it cannot be retrospectively changed, owing to its decentralized nature. Blockchain enables a self-sovereign environment where secure data sharing is guaranteed through complex cryptographic algorithms. Self-sovereign identities mean an individual or a company has sole ownership over their data.
The concept of self-sovereign identity and a unique digital identity linked to a single individual is paramount in our increasingly digital society. The concept entails that our identities and all the data associated with them – BA, Masters, Ph.D., diploma, and any other extracurricular achievements such as training certifications – become irrevocable and instantly available on a blockchain network.
Blockchain guarantees privacy and cybersecurity. We live in a society in which data has become more valuable than gold. As a result, occurrences of ransomware, where a hacker penetrates a database system, encrypts all the data, and threatens to delete it until a ransom is paid, have increased.
In recent years, the University of California-Berkeley, Ohio State University, the University of Wisconsin–Milwaukee, and Kirkwood Community College have all been targeted by hackers. Centralized legacy systems are especially vulnerable to this type of attack because once the system is penetrated, all the data is at the mercy of the attacker.
Blockchain negates this threat through decentralization, complex cryptography, and its approach to data storage. Data introduced in a blockchain network is stored in interdependent structures known as blocks, which are distributed among every network participant, known as nodes.
If a node is compromised and attempts to tamper with the data, the system automatically detects any changes and rejects them, locking the compromised node. Data can be altered in a blockchain only if every network participant submits its agreement. The structures known as blocks are interdependent, because each block contains a unique identifier of the previous block. If tampering occurs, the unique identifier will also be changed, which will create a discrepancy that will render all the blocks that follow invalid.
Products such as Modex BCDB come with inbuilt features which tip the scales in favor of students. Currently, universities have complete control over students' historical records, and they can share the data with academic testing companies without consent. With access control mechanisms, Modex BCDB empowers students by making them the true owners of their records, meaning they can grant access to recruiting companies to analyze their records and make better decisions based on merit.
Although blockchain positions every party on an equal footing, universities and companies need to maintain certain privileges when it comes to student or employee records. The previously mentioned access mechanism works both ways; students are the true owner of their records, but they will not be able to modify grades, degrees or certifications. Modex BCDB enables the creation of a system where students are obliged to grant write privileges to universities and employers for a determined period of time.
Micro-credentialing skills are also on the rise. Micro-credentials are like mini-degrees or certificates in a specific topic area in which students need to complete a certain number of assessments. Once they complete the requirements, students submit their work to the accredited institution or organization in order to earn the credential.
To remain relevant, institutions and companies need to rethink how they measure students' skills both inside and outside the classroom. Employers have already signaled a shift in mentality, investing more aggressively in reskilling their employees for new job positions, focusing more on skills than degrees. Blockchain provides an ideal environment for storing and managing credentials while guaranteeing their validity and integrity.
One of the obstacles to blockchain adoption is affordability, and if implemented poorly it can do more harm than good. This is especially the case for academic institutions that have amassed large quantities of data over the decades.
As things stand, institutions need to scout for blockchain experts, who are both rare and expensive. After this hurdle, most solutions presented by them provide a rigid approach, in that they construct a custom framework from the ground up, which is time-consuming and, again, expensive.
Institutions are hesitant to make changes to their databases, and for good reason – data loss or corruption constitute major risks. Modex BCDB does not delete the existing database; rather it is maintained intact throughout the process, and data integrity is ensured by calculating the metadata of the records and storing it on the blockchain. With our solution, clients are able to set up a network, regardless of the type of database employed.
Blockchain is more than just the basis of the current cryptocurrency hype; it is a means to securing data, empowering students, and creating more efficiency in the labor market.
---
Mihai Ivascu, CEO and Founder of Modex
Serial social impact and technology entrepreneur, CEO and founder of London based tech group M3 Holdings which comprises three fast-growing companies: Moneymailme, a NeoBanking technology infrastructure provider; M3 Payments – FX management and global payments platform; Modex Blockchain Database – SaaS technology provider, which in less than four years has come to be valued at GBP 250 million.
This content is sponsored and should be regarded as promotional material. Opinions and statements expressed herein are those of the author and do not reflect the opinions of The Daily Hodl. The Daily Hodl is not a subsidiary of or owned by any ICOs, blockchain startups or companies that advertise on our platform. Investors should do their due diligence before making any high-risk investments in any ICOs, blockchain startups or cryptocurrencies. Please be advised that your investments are at your own risk, and any losses you may incur are your responsibility.
Follow Us on Twitter Facebook Telegram
Check out the Latest Industry Announcements