Security experts at Microsoft have discovered malicious malware hiding in downloadable images of the late Kobe Bryant.
Microsoft Security Intelligence says the software is designed to hijack a computer's CPU to mine cryptocurrency. The process is known as cryptojacking.
"While the world mourns the loss of an NBA legend, cybercriminals are, as expected, taking advantage of the tragedy. We found a malicious HTML file posing as a Kobe Bryant wallpaper that contains a coin mining script."
Microsoft says its Windows Defender security system will automatically detect the malware when a user visits the website where the images can be downloaded.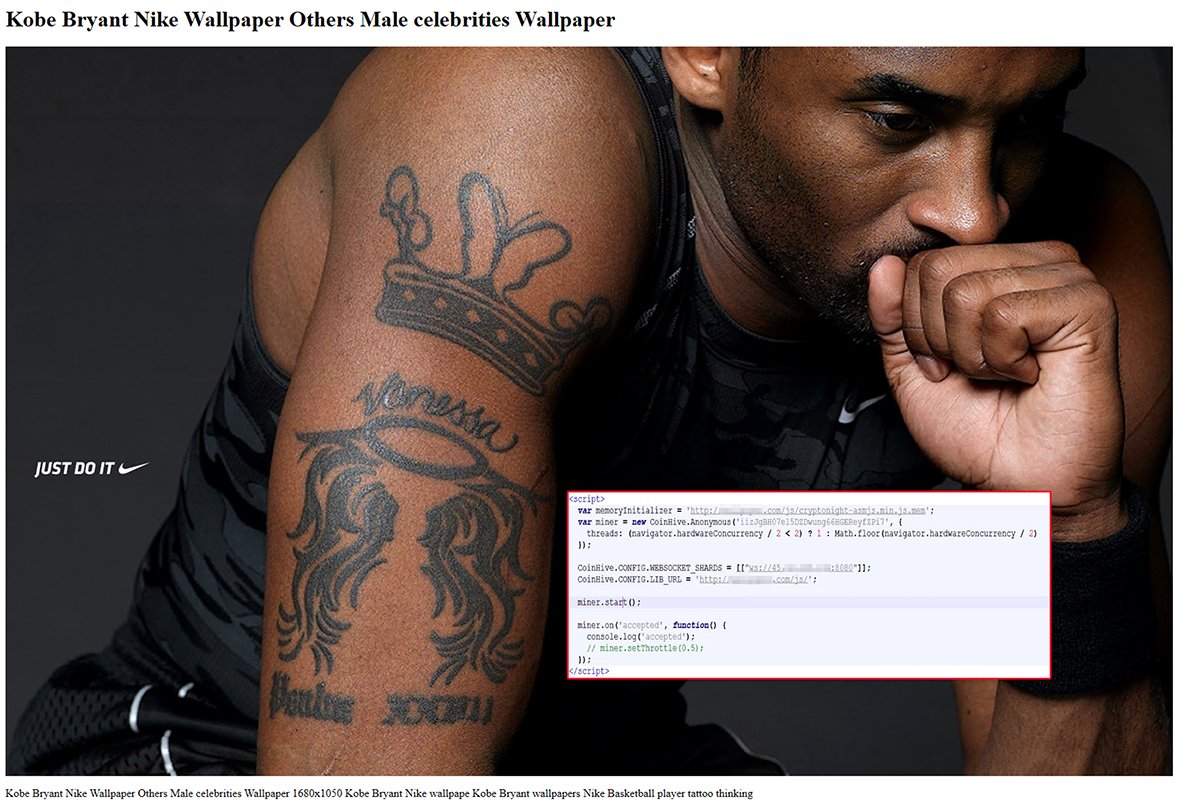 Back in 2018, one of the largest websites in the world was unwittingly caught in a cryptojacking scandal. Hackers found a way to inject crypto mining software onto MSN.com and steal CPU power from its visitors.
A mid-2019 recent report from Trend Micro finds that cryptojacking has been on the decline since 2018, but remains a persistent threat, especially to cloud computing services.
"Malicious actors want their cryptocurrency-mining malware on as many systems as possible while staying under the radar. The longer their activities are hidden, the more money they can make."
Featured Image: Shutterstock/QtraxDzn