---
CoinGecko, the world-leading cryptocurrency data aggregator has announced its foray into decentralized finance (DeFi) with the launch of its DeFi book titled "How To DeFi" and a new section called CoinGecko Earn. Both initiatives represent CoinGecko's efforts to play a larger role in the growing DeFi ecosystem. "How to DeFi" is the first book ever published covering the DeFi ecosystem while CoinGecko Earn is a newly-launched section providing an overview of the various lending platforms.
"As the cryptocurrency landscape matures, CoinGecko is committed to growing our data aggregation tracker to further reflect the need of this market. From tracking only spot market data, CoinGecko has expanded to track derivatives market data last year and we are now proud to be tracking the fast-growing DeFi ecosystem data. The cryptocurrency industry is expanding quickly and we look forward to building the most accessible, comprehensive database to democratize access to cryptocurrency data for our users," said TM Lee, CEO of CoinGecko.
CoinGecko's "How to DeFi" book is targeted at beginners interested to learn more about the fast-growing DeFi ecosystem. This book was written by CoinGecko's research team of seven people – Darren Lau, Daryl Lau, Teh Sze Jin, Erina Azmi, Kristian Kho, TM Lee, and Bobby Ong.
The team has been very involved in researching the blockchain ecosystem for the past six years, having published multiple cryptocurrency reports and contributed to numerous publications and talks. The "How to DeFi" book contains concise and comprehensive step-by-step guides on getting started with the various DeFi applications. It is priced at $14.99 and is available for purchase on CoinGecko and Amazon. CoinGecko is offering this book for free as a digital download during the first month of publication.
According to DefiPulse, the DeFi ecosystem has grown approximately 15 times in the past two years. In February 2020, approximately 3 million ether worth $1 billion was locked in DeFi applications with lending products leading growth in this sector.
CoinGecko Earn is a newly-launched section on CoinGecko providing an overview of the various lending platforms with information on return rates, security audit records, DeFi risk scores, and more.
CoinGecko Earn currently displays data for over 50 cryptocurrencies from both centralized and decentralized cryptocurrency lending platforms.
In the near future, CoinGecko will expand its CoinGecko Earn datasets to include more lending platforms and will also include staking data. CoinGecko Earn data will soon be made available on its freely accessible public API and the CoinGecko mobile app.
A printed copy of the "How to DeFi" book will also soon be made available for orders.
The "How to DeFi" book and CoinGecko Earn section can be accessed at the following links:
CoinGecko How to DeFi book
CoinGecko Earn – DAI page
CoinGecko Earn – BTC page
CoinGecko previously announced their collaboration with decentralized DeFi data oracles, Chainlink and Band Protocol. in providing its cryptocurrency market data onto decentralized DeFi oracles.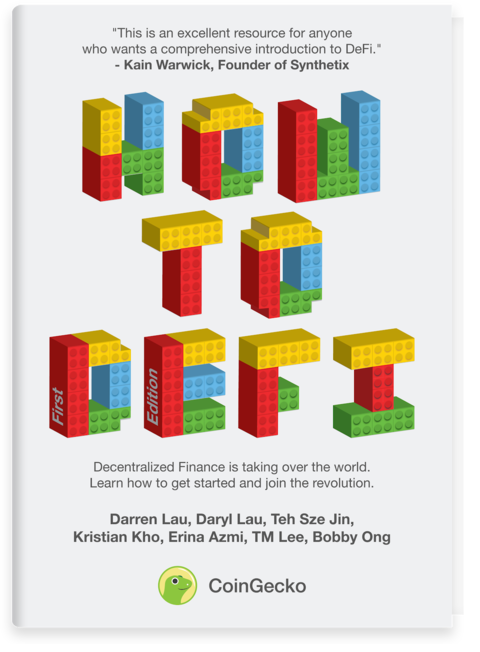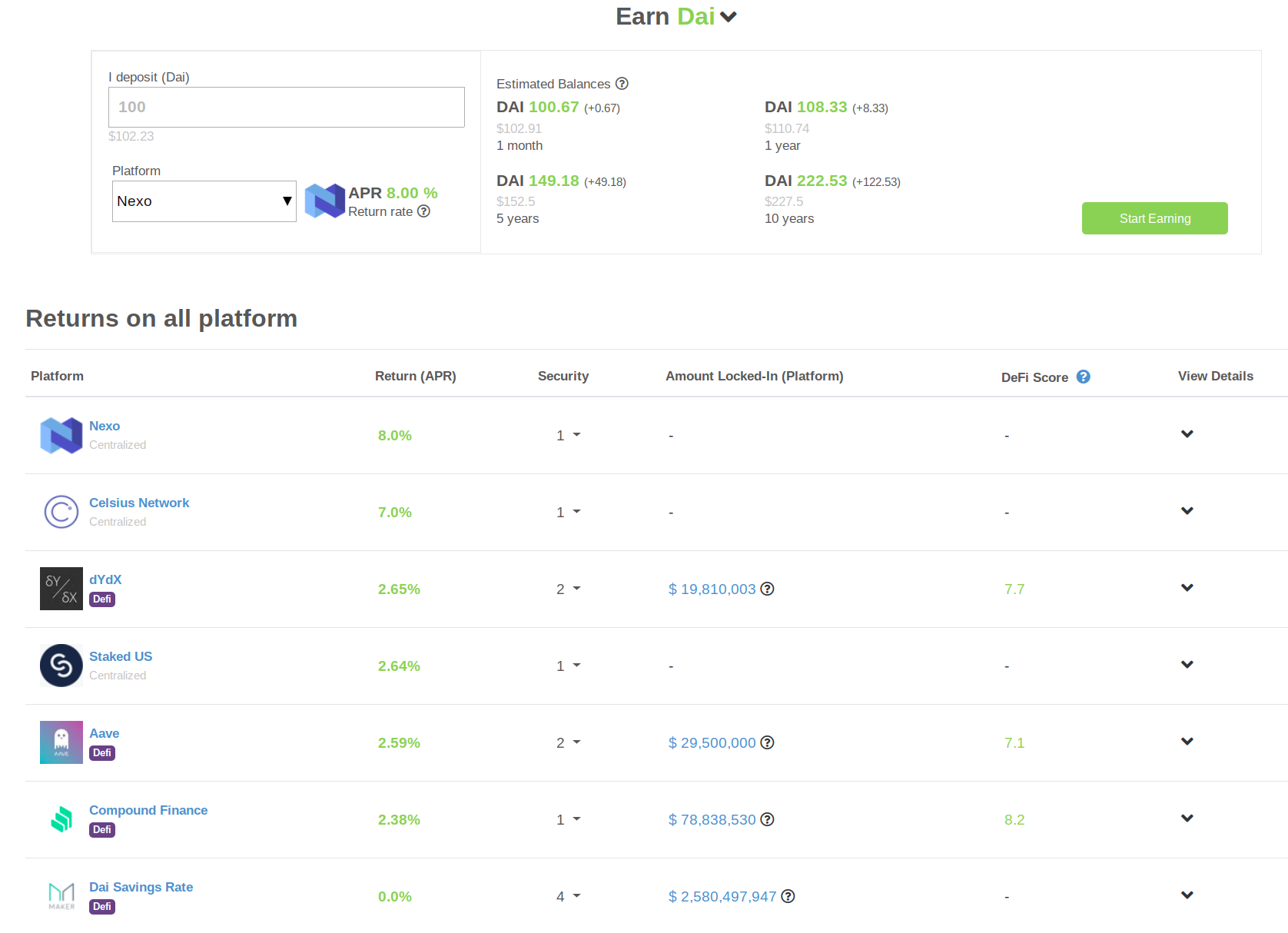 About CoinGecko
Since 2014, CoinGecko has been the trusted source of information by millions of cryptocurrency investors. Its mission is to empower the cryptocurrency community with a 360-degree overview of the market. CoinGecko provides comprehensive information from thousands of data points such as price, trading volume, market capitalization, developer strength, community statistics and more. It currently tracks over 6,500 tokens from over 400 exchanges.
For more information, visit coingecko.com.
This content is sponsored and should be regarded as promotional material. Opinions and statements expressed herein are those of the author and do not reflect the opinions of The Daily Hodl. The Daily Hodl is not a subsidiary of or owned by any ICOs, blockchain startups or companies that advertise on our platform. Investors should do their due diligence before making any high-risk investments in any ICOs, blockchain startups or cryptocurrencies. Please be advised that your investments are at your own risk, and any losses you may incur are your responsibility.
Follow Us on Twitter Facebook Telegram
Check out the Latest Industry Announcements