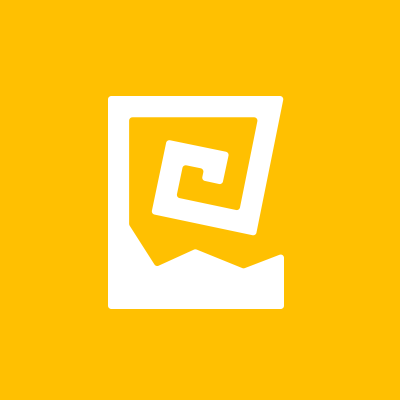 Shroud, PewDiePie, Faker, DrDisrespect and xQc are some of the current biggest names in the gaming industry. All these people have one thing in common. They make money playing video games. In 2020, the world is a lot more open to various opportunities for people to earn a comfortable living doing something unconventional.
According to responses on Quora and Reddit, as well as YouTube videos made by a variety of people in the industry, there is a lot of potential to earn income doing what you love. Be warned though, it is not easy. While a lot of websites may try to sugarcoat the troubles you'll face, you need to have a solid game plan before executing any of the methods on this list.
Livestreaming
If you spend a good chunk of time playing video games regularly (preferably everyday), streaming your gameplay real-time for the world to see offers a great chance for people to see what you're all about. That's where a plan comes in. Livestreaming requires you to have some charisma while providing entertainment and some decent gameplay for your viewers.
The aim as a streamer is to build a large audience of followers and subscribers. By doing this, you can monetize your streams and earn a commission for views. Beyond just earning commissions from the platform alone, you can attract sponsors or market yourself to potential sponsors who will pay you to advertise on their platform.
If you want to be an educative streamer, it's great to present viable ways for your audience to grow their XP and improve faster. If you mainly stream a game that involves an intense grind like RuneScape, World of Warcraft or Path of Exile, a great platform for your viewers to purchase WoW items, PoE in-game currency, and acquire helpful microtransactions is Eldorado.gg.
Among the numerous platforms existing, Eldorado has been extremely beneficial for lots of newer players that are learning from streamers.
Gaming Journalism
A great avenue to make money playing video games is in gaming journalism. Writing is something that can be distinguishing in the video game industry. Now more than ever, players want genuine gaming journalists as a lot of current gaming magazines have struck the wrong chord with their fans. Today, players want to read from reliable sources that don't shill for companies in exchange for good reviews.
If you want to get into gaming journalism, it's great to find an internship or build up experience writing for your school paper. Any form of experience is a great step towards opening the door. Once you're ready to apply to an outlet, simply send your CV or resume and wait for a response.
If you want to increase your chance of finding gigs, apply to some intermediate level outlets. Going for magazines like IGN or Kotaku as a beginner is a pointless endeavor. Many websites are usually hiring, so when you visit their homepage and scroll down, you might see a little "Write for Us" or "We're Hiring" link.
If you want players to flood your articles, you need to offer some value that won't be found elsewhere. Introducing your readers to platforms like Eldorado.gg will help your audience streamline their gaming experience to maximize the fun part of gaming.
eSports and Guides
When you're really good at a video game, other players will gravitate towards you. That's why millions of people tune in to eSports games. A competition that features the best players in a video game is something extremely intriguing to watch. You can be a part of that by joining an eSports organization. Be warned though, among the best players in the world, it can be hard to stand out.
The number one way to stand out in eSports is by winning. As a winner, lots of doors will be opened. The prize pools are a great way to earn income, but players that have accumulated wins are more likely to gain great sponsorships. If you're a prodigy, it's important to have a lawyer from the industry with you before you sign with an organization. This will help you find the best deals and avoid any horror stories popular within the eSports industry.
Gaming tournaments aren't the only way for pro players to monetize their skills successfully. If you're really good at a game, you can even make a living by livestreaming. Participating in tournaments in front of millions of live viewers exposes you to a large audience. Your active social media can attract viewers of these games. They can visit your streams and will gravitate toward your skills and personality.
As an eSports player, you can even write detailed guides based on your experience. These guides are extremely helpful for new players. With your experience, you'll have some insight into the details that other players and writers can't replicate. Although, you might need to polish your writing skills or start a YouTube channel to get your message across.
This content is sponsored and should be regarded as promotional material. Opinions and statements expressed herein are those of the author and do not reflect the opinions of The Daily Hodl. The Daily Hodl is not a subsidiary of or owned by any ICOs, blockchain startups or companies that advertise on our platform. Investors should do their due diligence before making any high-risk investments in any ICOs, blockchain startups or cryptocurrencies. Please be advised that your investments are at your own risk, and any losses you may incur are your responsibility.
Follow Us on Twitter Facebook Telegram
Check out the Latest Industry Announcements