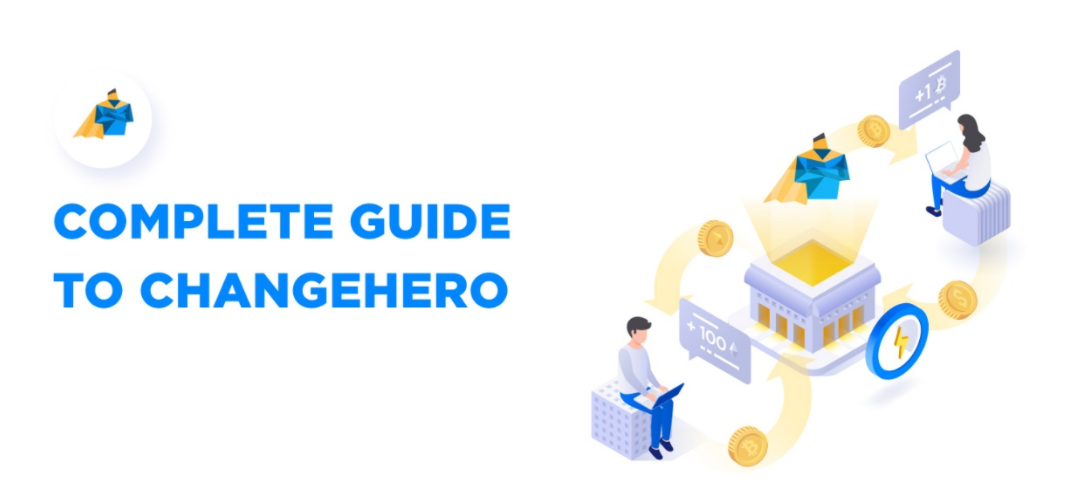 Just like you don't always have to go to a bank to swap some fiat currencies, you don't have to go to a traditional exchange to convert Bitcoin and other cryptocurrencies. In the first case, you can choose a currency exchange, and in the second, you have the option to use a similarly convenient and accessible alternative: an instant crypto exchange, such as ChangeHero. In this ChangeHero review, we are going to tell you how ChangeHero manages to provide the best crypto exchange experience.
History of ChangeHero
ChangeHero was founded in 2018 and is registered in Hong Kong. The team working on the service is based in many parts of the world, including Europe and Asia. Over the course of two years in operation, the team has grown almost twice in size. Regardless of the size, the team has always consisted of blockchain experts with years of experience in crypto.
ChangeHero started as a small company, but rather quickly managed to partner up with the largest crypto businesses, such as Exodus and SatoshiLabs. This helped accelerate the growth and make the service develop fast.
What can ChangeHero do?
Crypto-to-crypto exchanges
The main focus of the platform is to provide the best crypto exchange service to users. To this end, ChangeHero has streamlined the process of swapping cryptocurrencies, so that even an absolute beginner has no problems with it. The platform takes the market search and order matching in its hands, so you only have to do a few simple steps to convert Bitcoin or other cryptocurrency for another. In total, there are more than 40 natively supported cryptocurrencies.
When you log in to a traditional exchange, you see order books, graphs and many other sections. In contrast, on ChangeHero the exchange can start from the get-go on the landing page, and the UI is easy to comprehend.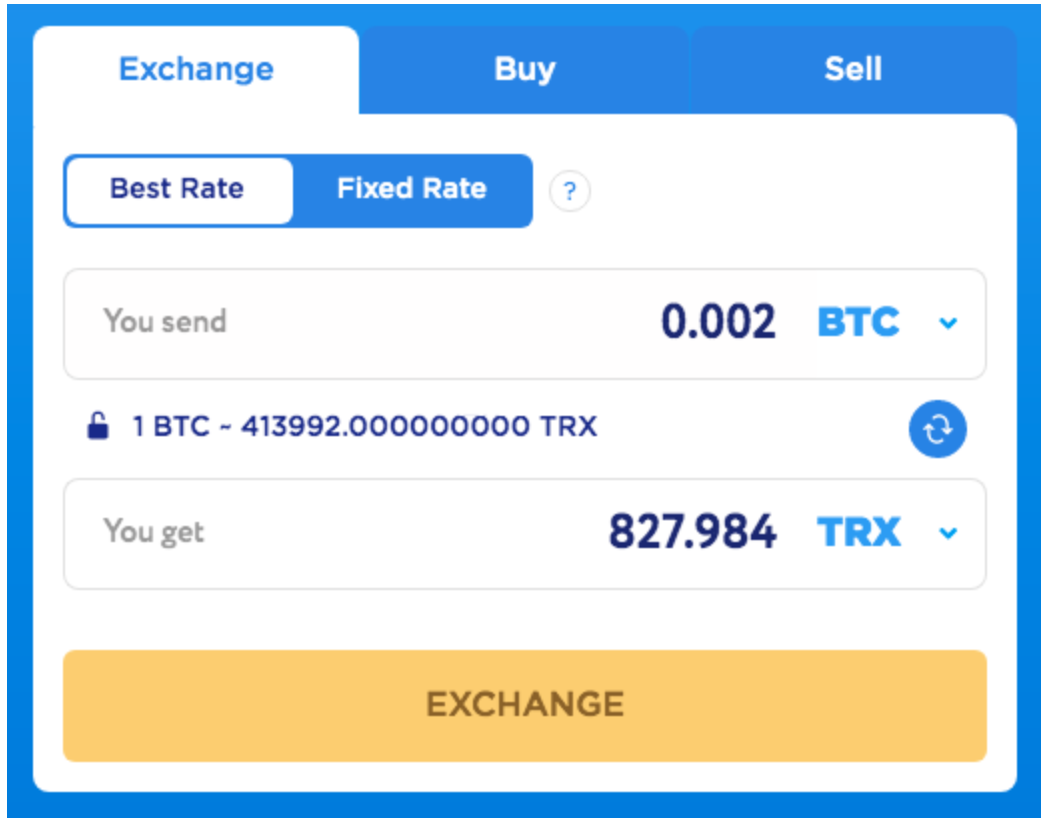 Notice how there are two modes for an exchange: best rate and fixed rate. In best rate, the result of your transaction can change due to volatility of prices. To avoid it, users can pick fixed rate, but the trade-off is that the fee is slightly higher and the transaction is time-limited (more on that later).
Regardless of the chosen rate, the whole process takes only a few minutes, and you don't need to worry about registering or giving up more than you want to swap into custody. The best thing is that you can dive right into the process, without signing up or creating an account. This is what makes ChangeHero the best crypto exchange service provider on the market from a customer's point of view.
Fiat-to-crypto
Thanks to the partners of ChangeHero, they offer the users of the platform debit or credit card purchase of cryptocurrencies. It is just as quick, although a one-time mandatory KYC procedure is necessary. Since there are two options, regional restrictions are less limiting and the list of accepted fiat currencies is longer.
With the providers supported by ChangeHero, crypto purchases are quick and convenient with no worries about withdrawing from the exchange address.
Sell crypto
If you want to convert Bitcoin to fiat, the fiat-to-crypto partners also offer the ability to sell cryptocurrencies for fiat. The flow of the process is very similar to the purchase process.
Like buying crypto, it's quicker to do so on an exchange and is not connected with custodial risks. The sell option puts ChangeHero on equal ground with other best crypto exchanges.
Supported cryptocurrencies
ChangeHero has a long, constantly updating list of currencies. Unlike on traditional exchanges, you do not have to look for markets for an altcoin pair or make multiple transactions – here the process is automatic, so you can exchange any combination of currencies.
Some of the listed currencies are also available for purchase and/or selling, and here is the exhaustive (at the moment of publication) list.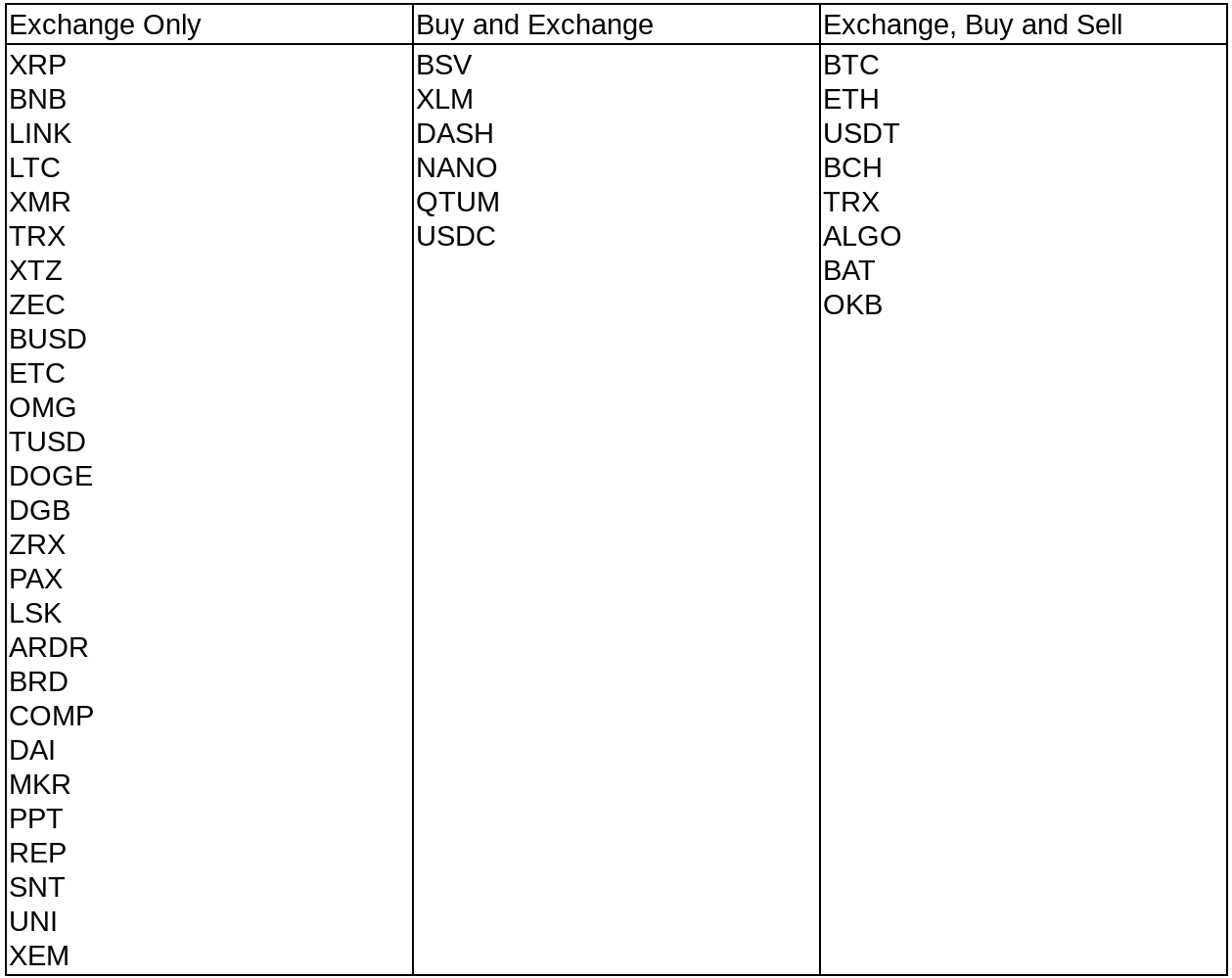 The list of currencies with which you can buy crypto includes 28 fiat currencies, and you can sell crypto in exchange for nine currencies.
ChangeHero Blog
The ChangeHero team works in many directions to make ChangeHero the best crypto exchange platform, including the creative and informative content.
On ChangeHero Blog, you can find guides and tutorials about blockchain projects, weekly and monthly news roundups, interviews with prominent community members, service announcements and more! The blog is updated regularly to keep our users and readers informed on the latest trends and innovations in crypto and blockchain.
How to register?
ChangeHero is an instant cryptocurrency exchange platform that does not have user accounts. In other words, you do not have to register at all. Multiple ChangeHero reviews point out to this being a strong point of the service, which makes it the best crypto exchange provider in comparison with traditional exchanges.
Fees and timing
For all the services and convenience ChangeHero provides to its users, they take a reasonable fee of 0.5% from the exchanged result. When we're talking about speed of exchange, security of funds and the convenience, which makes it one of the best crypto exchanges, it is a bargain.
The fixed rate exchanges guarantee that you will receive the exact amount that was estimated at the moment of creating the transaction. However, since there are risks connected with volatility, an additional 0.2–0.5% risk fee is charged.
Since best rate transactions take into account the current rate on the market, it does not matter when the funds will actually be sent to ChangeHero's address for exchanging. However, in fixed rate transactions, to avoid charging users high risk fees, the time to send the funds for exchanging is limited to 15 minutes. If they arrive later, the transaction will expire and be refunded to a refund address automatically.
AML and KYC
According to their AML and KYC policy, ChangeHero reserves the right to apply selective KYC procedure to the transactions the security system flags as suspicious. A user can either go through with the exchange after contacting support and going through a simple KYC procedure, or decline and get a refund. The team has been on record stating it is important to them that they do their part in deterring criminal activity in crypto, so they choose to comply with general AML guidelines.
ChangeHero partners
ChangeHero has some of the most prominent crypto industry members to back up the claim that it provides one of the best crypto exchange services. Here are some of the partners' ChangeHero reviews.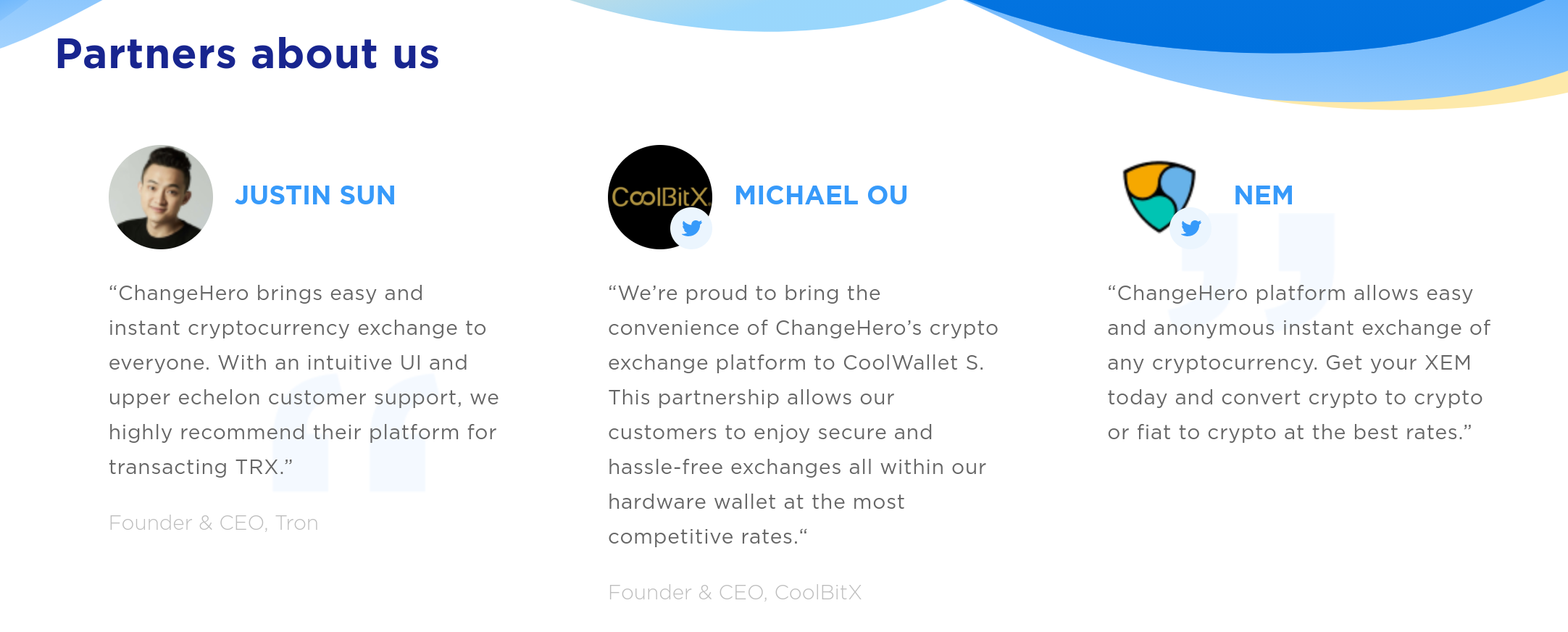 The platform includes ChangeHero API, with which the instant exchange option can be built in various products and platforms. The API is used by such partners as Coinify, SatoshiLabs (Trezor), CoolBitX (CoolWallet), Exodus and Magnum wallets. Besides, being all for diversity in the crypto space, they support Verge, Jelurida (Ardor, Ignis, NXT), DigiByte and other communities.
ChangeHero affiliate program
Like for many other crypto exchanges and platforms, for anyone who is interested in working and earning with ChangeHero, the affiliate program is available.
This program lets the affiliates earn Bitcoin through referral links and with a convenient widget that is easy to install and use. For crypto product owners, they offer the API integration already mentioned above.
Pros and cons of ChangeHero
To sum up what makes the experience on ChangeHero the best crypto exchange platform:
Pros
Convenient: easy and quick crypto swaps
Secure: no account creation means no data collection; no custody means you deposit only what is needed
Versatile: the list of supported currencies is rather long, and users can exchange, buy and sell cryptocurrencies – all on one platform
Accessible: the conversion process is very easy, but if you have any trouble, the support team is there to help you 24/7
Cons
Of course, the swaps are far from instant. But due to the nature of blockchain, it's only natural they still take a few minutes. However, the process is fine-tuned so it takes less than 10 minutes on average.
There are thousands of coins and tokens on the market, while ChangeHero supports only 40 or so. But judging from their social media, they are planning to eventually catch up with the demand from users.
Summary
All the perks and benefits we described in the ChangeHero review above, in our opinion, really make ChangeHero the best crypto exchange from the user experience standpoint. They seem to be doing fine in sticking to their mission to be the go-to place to convert Bitcoin and cryptocurrencies for all.
By the way, they are also present on Twitter, Facebook, Reddit and Telegram, so you can always stay informed about the updates and content by subscribing.
This content is sponsored and should be regarded as promotional material. Opinions and statements expressed herein are those of the author and do not reflect the opinions of The Daily Hodl. The Daily Hodl is not a subsidiary of or owned by any ICOs, blockchain startups or companies that advertise on our platform. Investors should do their due diligence before making any high-risk investments in any ICOs, blockchain startups or cryptocurrencies. Please be advised that your investments are at your own risk, and any losses you may incur are your responsibility.
Follow Us on Twitter Facebook Telegram
Check out the Latest Industry Announcements