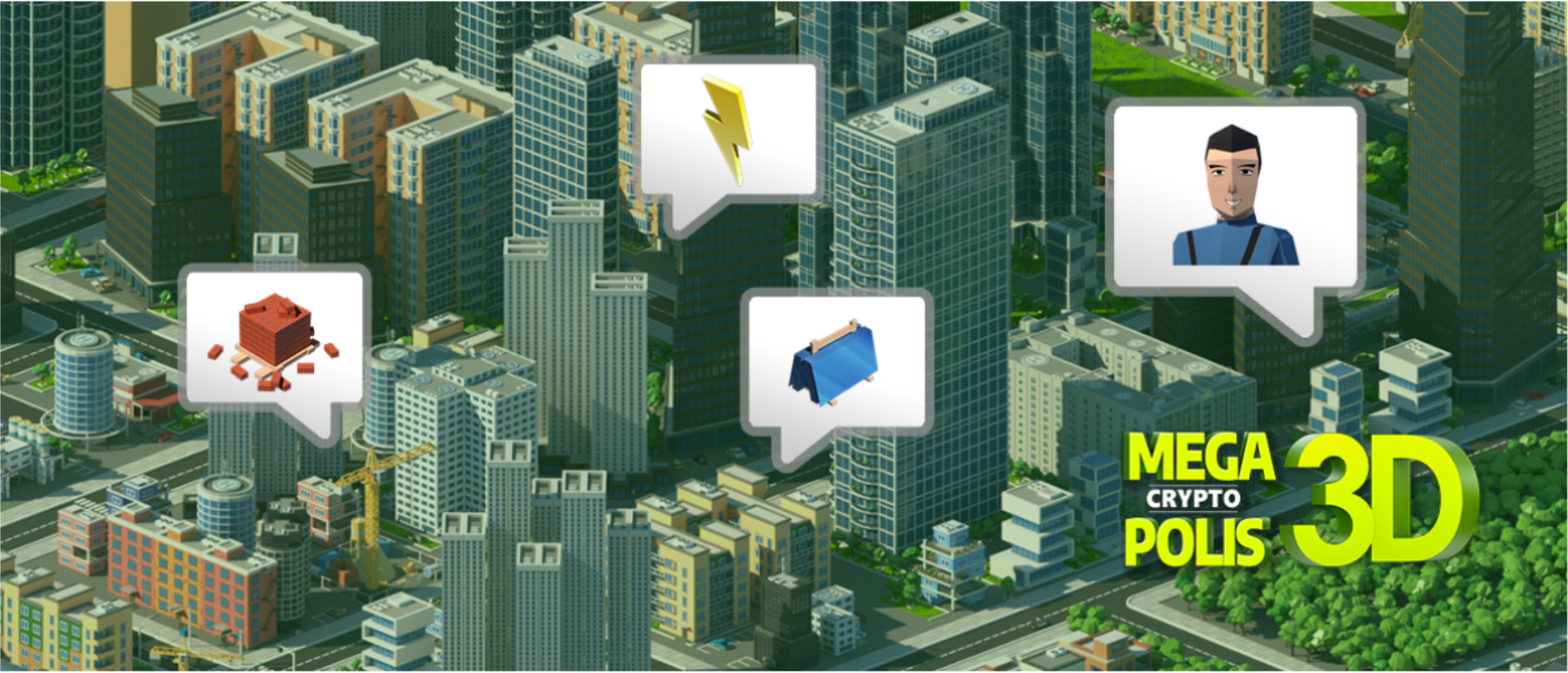 MegaCryptoPolis city builder dApp running since 2018 on Ethereum and TRON blockchains launching ERC-20 $MEGA token to enable staking, yield farming and liquidity mining on October 28th.
Key Takeaways
Tangible product with 2.5 years of history
$400,000 locked in smart contracts
Not an offering, TGE or distribution
Pre-minted, fixed total supply
No token reserved for the team
Where NFT meets DeFi
MegaCryptoPolis is one of the most popular blockchain games with all the logic built on smart contracts where every player's action is a transaction and every game item is a token.
Players acquire Land Plots to construct Buildings using Resources. Resources are the core of gameplay. Wood, Sand, Bricks, etc. are produced in buildings and are required for buildings to be upgraded and operated.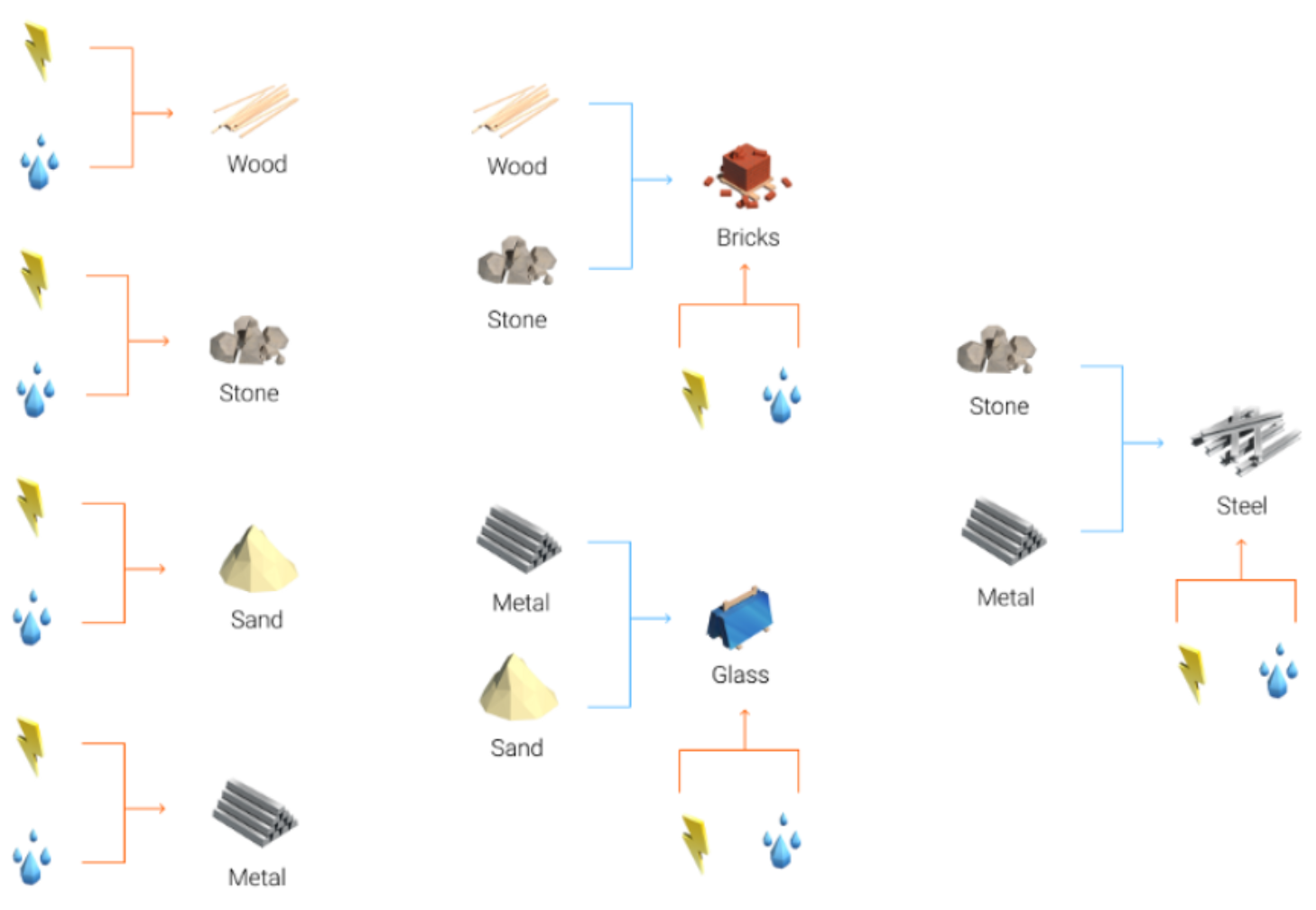 Every time a Resource is being used in the game it's burned – that means the overall supply of a Resource in the game reduces. Each Resource has its own price on the in-game market, that may be different for the same Resource on different networks. Actual deal prices and trading volumes are reported in so-called "MCP Times" newspaper that works just like a block explorer for the game assets.

At the moment all the Resources are traded as NFTs (ERC-721) that does not reflect the nature of a countable asset. $MEGA ERC-20 Token is invented to change that.
The Token for The Decentralized City
The core idea behind the $MEGA Token is making Resources liquid and enabling transfers between Ethereum and TRON network gaming maps.
Total supply of $MEGA Token is fixed and will not change over time – no Mint() or Burn() functions are in the smart contract – which means there is no way to create or destroy $MEGA Tokens, ever.
One hundred percent of Tokens will be initially allocated in the Vault. Players will be able to receive $MEGA from the Vault by depositing Resources to the Vault. The less $MEGA Tokens left in the Vault, the more Resources will be required to receive the same amount of $MEGA from the Vault.
Resources locked in the Vault could be released by any player using $MEGA Tokens.
The more Resources deposited to the Vault the less $MEGA is required to receive the same amount of Resources from the Vault.
No oracles or external data will be used to determine rates for swaps, totally regulated by demand and supply in the Vault.
How to use $MEGA
Yield $MEGA playing the game
Direct Resources exchange through $MEGA
Transfer value between chains
Use $MEGA as a storage of value
How to get $MEGA
$MEGA Token can be received by locking Resources in the Vault in the MegaCryptoPolis game. Resources can be produced in the game, purchased on the in-game market or acquired in Packs from the official store.(The last 5681 Packs left with unique Generation A Citizens and Resources.)
$MEGA Token Launch
$MEGA will become available in liquidity pools (Uniswap and JustSwap) and in the Vault on Ethereum and TRON blockchains on October 28, 2020 around 1 PM UTC.
Official MegaCryptoPolis website
This content is sponsored and should be regarded as promotional material. Opinions and statements expressed herein are those of the author and do not reflect the opinions of The Daily Hodl. The Daily Hodl is not a subsidiary of or owned by any ICOs, blockchain startups or companies that advertise on our platform. Investors should do their due diligence before making any high-risk investments in any ICOs, blockchain startups or cryptocurrencies. Please be advised that your investments are at your own risk, and any losses you may incur are your responsibility.
Follow Us on Twitter Facebook Telegram
Check out the Latest Industry Announcements