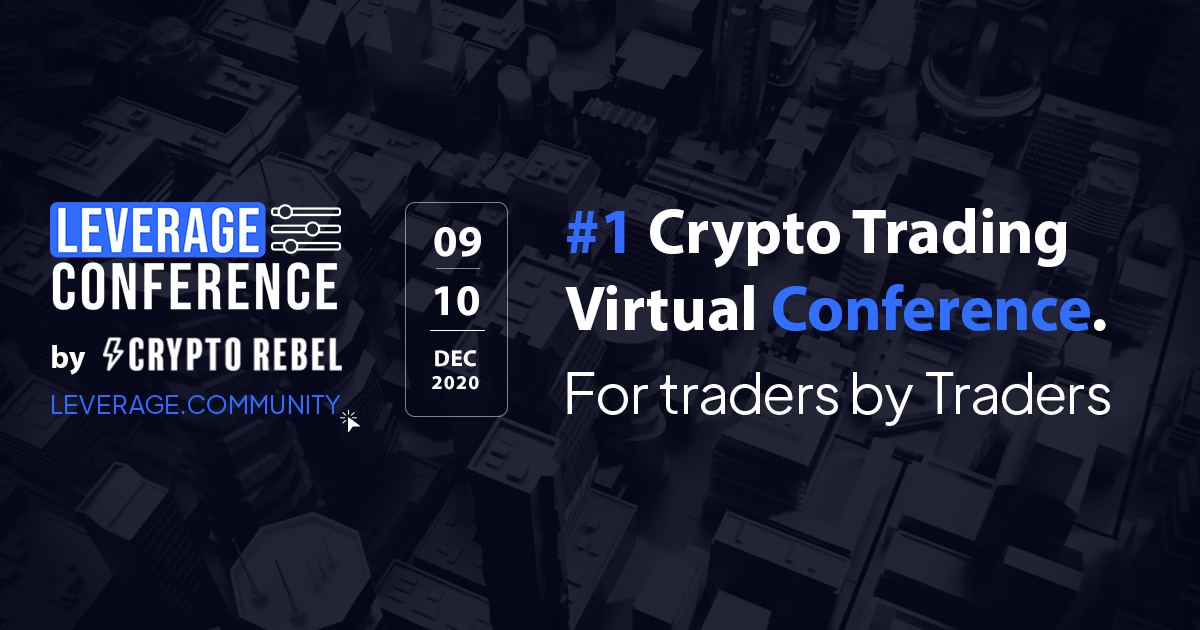 Calling All Crypto Traders
In less than a month from now, Crypto Rebel will be hosting its annual Leverage Conference – a tailor-made event made by crypto traders for crypto traders.
The trading community is a huge part of the crypto ecosystem and it's our core mission to help people become better at investing for their futures. No matter if you trade spot, derivatives or arbitrage, there will be something at the LeverageConf for you.
The LeverageConf
Over two days from December 9th to December 10th, hundreds of retail and institutional investors will be virtually welcomed to take part in practical skills-based workshops led by some of the industry's top traders, as well as gain valuable insights from key opinion leaders on critical matters.
Will 2021 deliver another post-halving 2017 bull run?
What is the "next big thing" in DeFi and will the market bubble burst?
There will also be fantastic opportunities to network with fellow crypto enthusiasts online and discover the latest trends, tools, and tips to take your crypto trading skills to the next level.
Decentrader, Hedget, EXMO Exchange and Hacken are just a handful of exciting, trader-focused companies that will be participating in the event, with many more soon to be announced! We are also very proud to announce that Tutunamayanlar – a team of professional traders from Turkey who have created the country's largest organically grown trading community – will be running workshops parallel with the event, in Turkish.
Don't miss out
The LeverageConf promises to be a highly educational event designed to give attendees hands-on, functional skills to achieve greater and more consistent trading results. We would love to see you all there.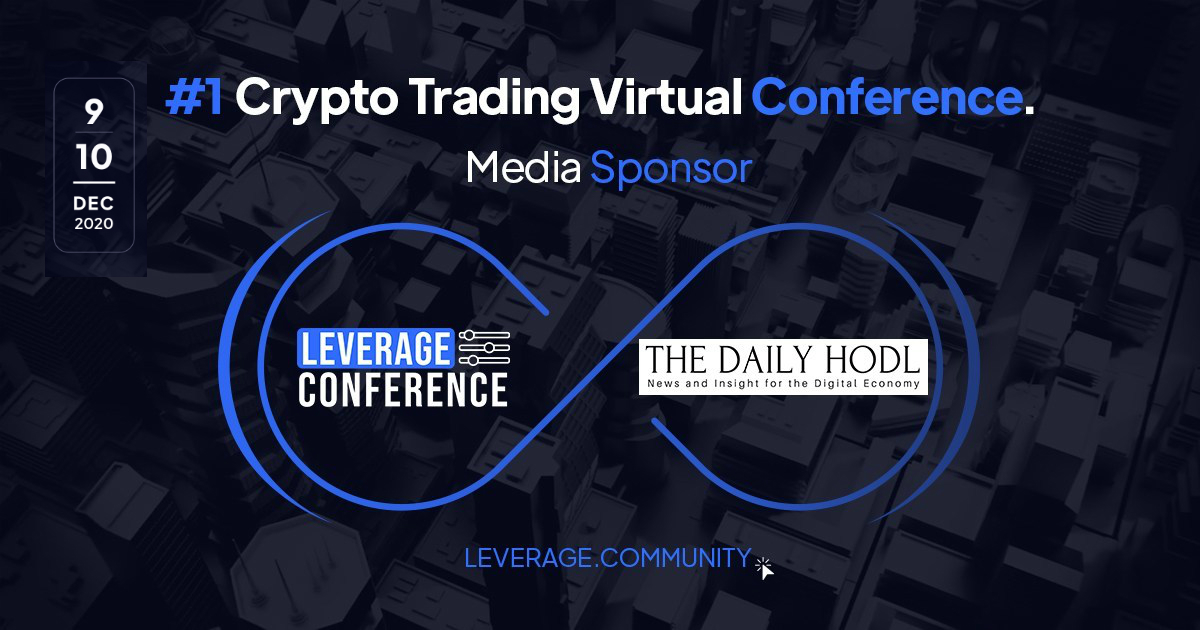 To say thank you to The Daily Hodl team, we have allocated 10 exclusive 100% discount codes to their readers and community, on a first-come-first-served basis.
Head down to our site?, click "buy tickets," and enter promo code "THEDAILYHODL" for 100% off the full ticket price. Once all 10 promo codes have been claimed, the offer will no longer be available, so hurry.
If you are a key opinion leader or are part of a crypto trading focused company and would like to speak at our event, you can apply to do so ?here?.
The Daily Hodl is a media partner of LeverageConf.
This content is sponsored and should be regarded as promotional material. Opinions and statements expressed herein are those of the author and do not reflect the opinions of The Daily Hodl. The Daily Hodl is not a subsidiary of or owned by any ICOs, blockchain startups or companies that advertise on our platform. Investors should do their due diligence before making any high-risk investments in any ICOs, blockchain startups or cryptocurrencies. Please be advised that your investments are at your own risk, and any losses you may incur are your responsibility.
Follow Us on Twitter Facebook Telegram
Check out the Latest Industry Announcements