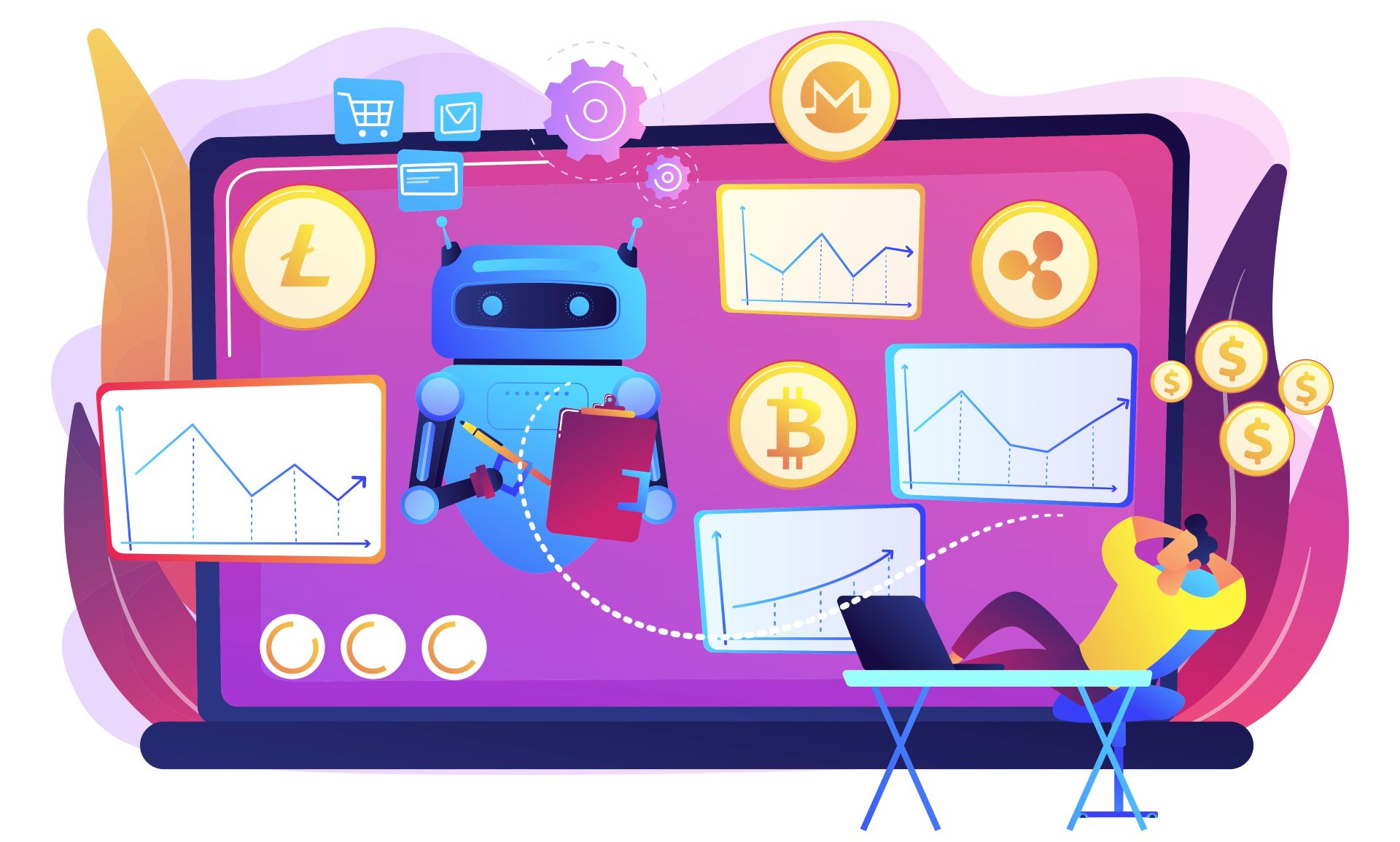 An insight on how to leverage autobots for trading in cryptocurrency markets
In the last few years, cryptocurrency markets have achieved unprecedented growth. The market, as of November 2020, encompasses more than 7,500 cryptocurrencies with a capitalization value of more than $550 billion. Moreover, the industry is gaining mainstream adoption as institutions, multi-billion dollar corporations and retail, as well as institutional investors, seek to invest in digital currencies.
A growing number of institutional investors aspire to include digital assets in their investment portfolios. While cryptocurrency trading is drawing attention as powerful investment vehicles alongside stocks, bonds and Forex, the functionalities of trading in cryptocurrency markets significantly differ. As compared to traditional markets, cryptocurrency markets vary in features including volatility, market hours, trading operations and more.
In recent years, cryptocurrency bots have proven to be effective tools that help navigate trading and investments in crypto markets. Furthermore, the unique features of bots can be leveraged in different ways to optimize the cryptocurrency trading experience for both beginners and experts. In this article, we explore the role of bots in cryptocurrency trading and look at their functionalities that facilitate the best trading experience in crypto markets.
Cryptocurrency bots
Cryptocurrency bots refer to advanced programming software that constantly analyzes market conditions and performs automated trading operations. In simple terms, cryptocurrency autobots analyze a multitude of parameters that directly or indirectly affect cryptocurrency prices using algorithmic software. By examining market conditions, it automatically opens or closes a trade such that it yields maximum chances for profits.
Bots use technical indicators and tools to study market prices, charts, trends and other factors to derive optimum conditions for entry or exit in a trade. The algorithm passes the order for a trade to a cryptocurrency exchange platform through application processing interface (API), which acts as a link between the exchange and algorithm. Additionally, bots facilitate automated trading in 24/7 operational cryptocurrency markets at a much faster scale than humanly possible.
Furthermore, bots can be leveraged in multiple ways to facilitate trading in crypto markets. The functionalities of cryptocurrency robots extend far beyond automated cryptocurrency trading. Novice traders, as well as experts, can access crypto bots for multiple purposes that can facilitate a seamless, effective and smooth trading experience.
Read more about crypto trading bots here.
Role of cryptocurrency bots in trading
Various features of cryptocurrency bots allow accessing them as per a trader's advantage. Here are key advantages of using a bot for trading in digital currencies.
Automated trading
otentially profitable trades are calculated using statistical algorithms and are automatically executed. A beginner unfamiliar with cryptocurrency trading can use a robot to engage in the markets.
Manual trades
hey can also be used for executing trades based on manual trading parameters. An expert trader can specify the conditions at which one wants to enter or exit a trade. By monitoring the markets 24/7, the bot will automatically execute the order as soon as the precise conditions are met.
Mirror trading
ots are also built such that they mirror the pattern of successful traders. They will monitor their trading signals and templates to increase chances for profitable trades.
Increased speed
utobots function at a much faster pace than a human. Additionally, they can execute multiple trades within seconds. Instead of navigating between various interfaces, bots facilitate engaging in numerous trades with an increased speed.
Backtesting
ryptocurrency bots allow traders to backtest and thereby perfect their trading strategy. A trader can test the present cryptocurrency trading strategy against past historical data to gauge its performance.
Price volatility
olatility in digital currency prices is a common phenomenon in the crypto markets. A skilled trader can use bots to open long or short positions and profit even in downtrending markets.
Advanced features arbitrage trading, design a manual trading strategy, templates for changing market conditions, and much more.
n expert trader can further use bots to perform advanced trading operations including
Getting started with cryptocurrency trading bots
The rising popularity of cryptocurrency bots has subsequently added new service providers facilitating automated cryptocurrency trading. However, before selecting a trading bot service provider, these are the things that need to be taken into consideration.
Trust
y seeking the service of a third-party cryptocurrency autobot, a trader hands over the control over their cryptocurrency funds. It is necessary that the service provider is a reputable platform offering legit services.
Security
 trading bot is connected to a cryptocurrency exchange through an API. Any attack on the API of the service provider may result in the loss of an individual's digital assets.
Features
ith a third-party trading bot, a trader can only access the features available on the platform. It is not possible to add customizations as the bot is already coded in accordance with the service provider.
Fees
ost of the reputable cryptocurrency robots charge a monthly or yearly charge to access prominent and advanced features of their services.
While some cryptocurrency robots offer legit and trustworthy services, a trader has an alternative to access a customized trading bot by leveraging the tools available at Trality. Trality facilitates individuals to code as well as build their own trading bot and further connect it with their account on a cryptocurrency exchange platform to automate trading. Moreover, the platform offers multiple options for creating sophisticated trading bots using their coding skills or deploying a bot simply by creating rules without the need for coding.
Using a tool like Trality ensures that cryptocurrency funds remain secure and in complete control of the trader. Skilled traders can also optimize their trading experience by creating customizable features to perfect their trading strategies. Additionally, the algorithm used for building a trading bot on Trality can only be accessed by the individual. This ensures that the strategies used are secretive and only accessible to the trader.
Bottom line
Cryptocurrency robots are growing to be powerful tools for novice and skilled traders who leverage them for optimizing cryptocurrency trading. Moreover, the use of a trading bot in digital currencies helps navigate traders to understand the fundamentals of investments in digital assets.
Overall, cryptocurrency bots are turning out to be an important aspect of the growing space of investments and trading in digital currencies.
This content is sponsored and should be regarded as promotional material. Opinions and statements expressed herein are those of the author and do not reflect the opinions of The Daily Hodl. The Daily Hodl is not a subsidiary of or owned by any ICOs, blockchain startups or companies that advertise on our platform. Investors should do their due diligence before making any high-risk investments in any ICOs, blockchain startups or cryptocurrencies. Please be advised that your investments are at your own risk, and any losses you may incur are your responsibility.
Follow Us on Twitter Facebook Telegram
Check out the Latest Industry Announcements
Featured Image: Shutterstock/Visual Generation