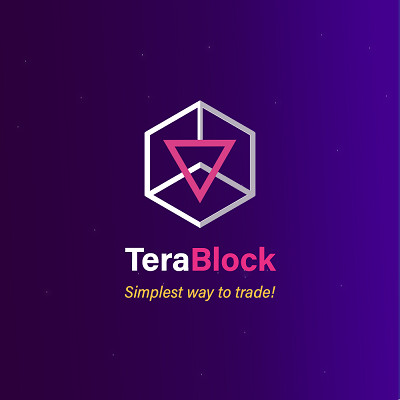 May 24, 2021 – Tortola, British Virgin Islands
---
TeraBlock, a machine learning crypto exchange with advanced portfolio trade automation tools, has raised $2.94 million from its $TBC token IDO on BSCPad.
Following a successful funding round that helped it raise $2.4 million, TeraBlock decided to go for its initial DEX offering (IDO) on BSCPad. The IDO launched on May 11, 2021, and concluded its run at a figure surpassing its earlier funding round. A total of 3,754 retail investors participated in the public IDO.
In its earlier funding round of $2.4 million, Terablock was backed by 24 institutional investors, including Magnum Capital, X21 Digital, PlotX, Manticore Partners, Shima Capital, PetRock Capital and more.
The latest IDO was different from the previous round, as it was the first time retail investors got a chance to buy Terablock's BEP-20 token on a decentralized exchange (DEX).
The $TBC IDO tokens occupy 18.5% of TeraBlock's 400 million total token supply. The holders of $TBC tokens can leverage their holdings to avail trade automation free of cost, along with discounted transaction fees on the platform.
The TBC token is now available on PancakeSwap and Uniswap as well. After the IDO, the number of TBC holders has increased from 3,754 to more than 4,900. On Uniswap, TBC has only one trading pair with ETH, whereas on PancakeSwap (V2), it has two trading pairs with WBNB and BUSD.
As far as the usefulness of TeraBlock as a platform is concerned, it enables users to purchase crypto through its exchange with any debit or credit card issued by a bank, and easily manages the assets through trade automation. It also offers four predefined indices chosen on their total market capitalization, asset performance, project overview and statistical data. Once you select an index, Terablock will automatically buy and trade the funds, opting for the best opportunity to exit at the time of market correction in order to safeguard funds against high volatility.
Blockchain projects are frequently using IDOs these days as a means to raise funds for developing specific projects. IDOs encourage many retail investors, as they expect that once the project is complete, the coins will either appreciate or have practical use on the blockchain or platform.
About TeraBlock
TeraBlock is the most user-friendly and comprehensive crypto exchange, offering the liquidity, token selection and cost of Binance, with the ease and simplicity of Coinbase. Through its ML-powered trading algorithms and customizable strategies, TeraBlock guides users who are starting to dip their toes into cryptocurrency. TeraBlock was founded in 2021 by Shivam Tandon, a serial crypto entrepreneur who previously launched successful trading tools.
Contact
Shivam Tandon, founder of TeraBlock
This content is sponsored and should be regarded as promotional material. Opinions and statements expressed herein are those of the author and do not reflect the opinions of The Daily Hodl. The Daily Hodl is not a subsidiary of or owned by any ICOs, blockchain startups or companies that advertise on our platform. Investors should do their due diligence before making any high-risk investments in any ICOs, blockchain startups or cryptocurrencies. Please be advised that your investments are at your own risk, and any losses you may incur are your responsibility.
Follow Us on Twitter Facebook Telegram
Check out the Latest Industry Announcements