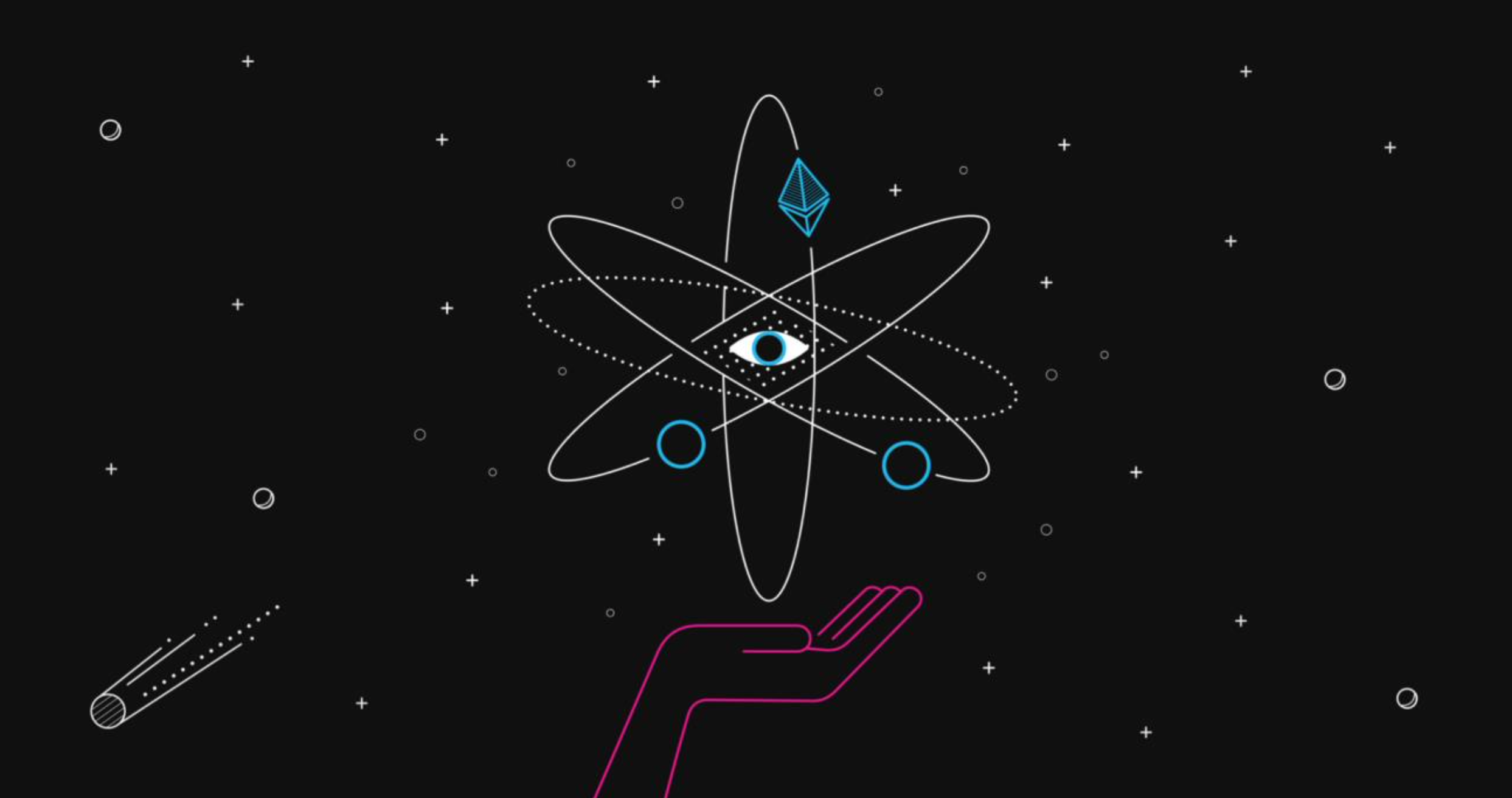 ---
As the hype around cryptocurrency exchanges has been increasing over the last couple of years, the community's demand for the services is rising and their needs are changing, making crypto exchange providers go to all lengths.
People nowadays require a service that allows them to be able to convert cryptocurrencies with no hassle, no custody, no registration and no extra time and fees. Having reflected on the community's high aspirations, crypto exchange aggregators emerged.
Through partnerships with different sorts of crypto exchanges, aggregators step in to empower users with an all-encompassing tool and ensure a smooth, unified experience. Cryptocurrency exchange aggregators like Swapzone assist users in getting all the information they need.
Details on exchange offers currently available, such as real-time rates and an average ETA of an exchange.
Details on their providers, such as their ratings, KYC policies, advantages and downsides.
Besides amassing and collecting, exchange aggregators also feature in-house exchanges, ruling out the need to redirect users to third-party websites. With a tool to analyze the current cryptocurrency exchange market and its players, the community can cater to their specific needs, and the crypto exchange players get a chance to develop since they have to stand out from the competition.
Opting for alternatives and product differentiation
As the market becomes highly competitive, users have more options to choose from. Although having a myriad of alternatives sometimes might be seen as a stalling factor when it comes to decision-making, aggregators alleviate the challenging part of having to compare dozens of websites and indicators, listing everything on a single page.
This simplicity, in turn, forces stakeholders – or exchange providers – to introduce premium services in order to stand out and differentiate themselves from the rest of the market players, either in terms of rates and fees or by the number of currencies and pairs supported. Giving the stage to smaller, lesser-known crypto exchange actors with more favorable rates, aggregators also keep more prominent platforms on their toes.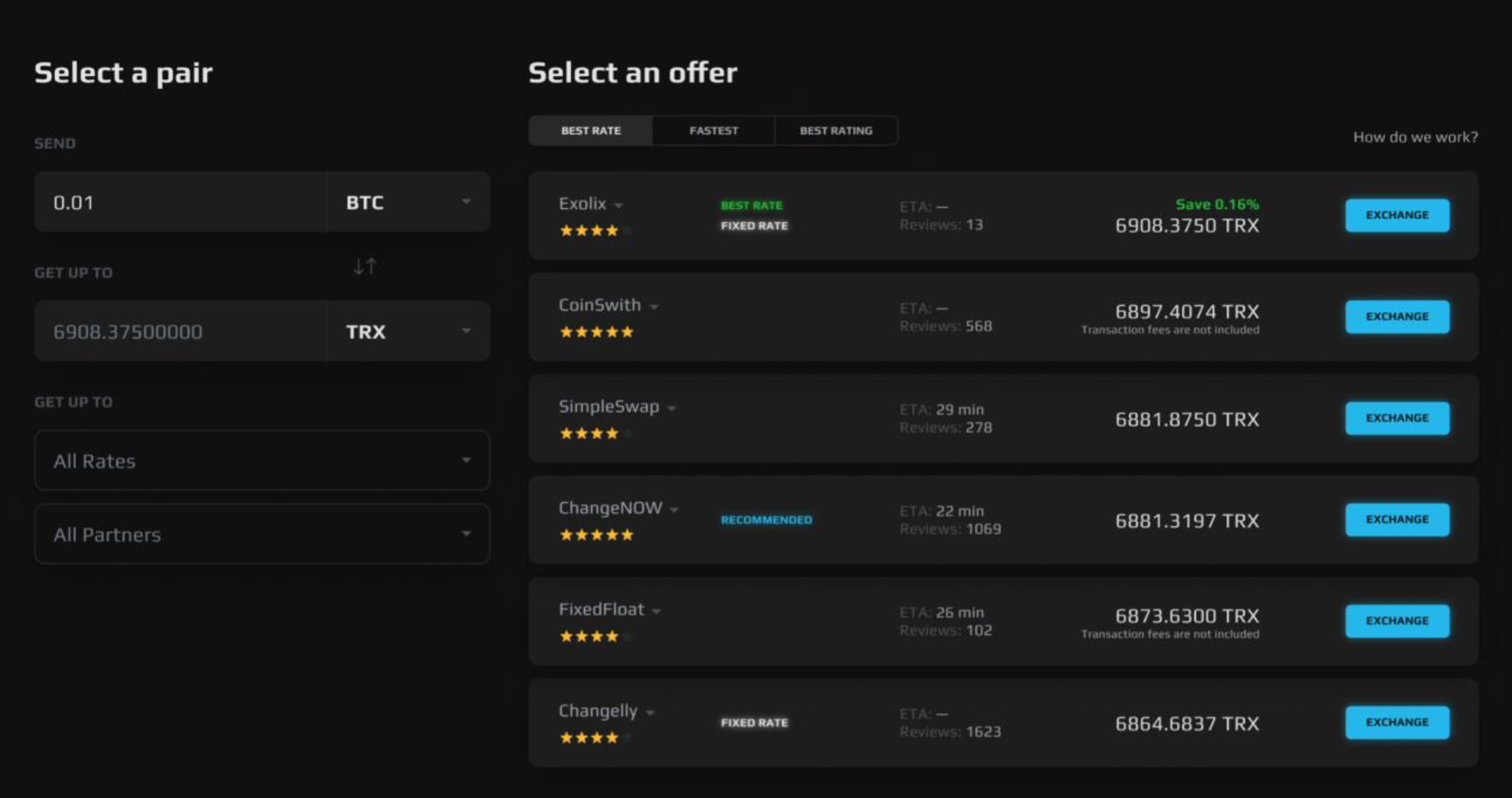 That's how a market aggregator becomes a driving market force. It makes exchange providers perfect their services, which accelerates the pace of advancement of the whole market. This development then brings in benefits not only for the community but also for the blockchain-cryptocurrency ecosystem as a whole.
Aiming at simplicity and convenience
To bring blockchain to the masses and promote mass adoption of cryptocurrency, crypto exchange aggregators do their best to ensure both simplicity and convenience not only to convert digital assets but also to convert beginners and conservatives into using crypto. Surely, every exchange platform has a somewhat similar operating mechanism, but at the same time, each has its own intricacies of usage.
With beginner-friendly aggregators that are constantly polishing UI/UX, the common user flow is ensured for every exchange service, with the exchange itself being performed within the same interface. That way aggregators both add to a better experience and act as mediators between users and a plethora of instant crypto exchanges.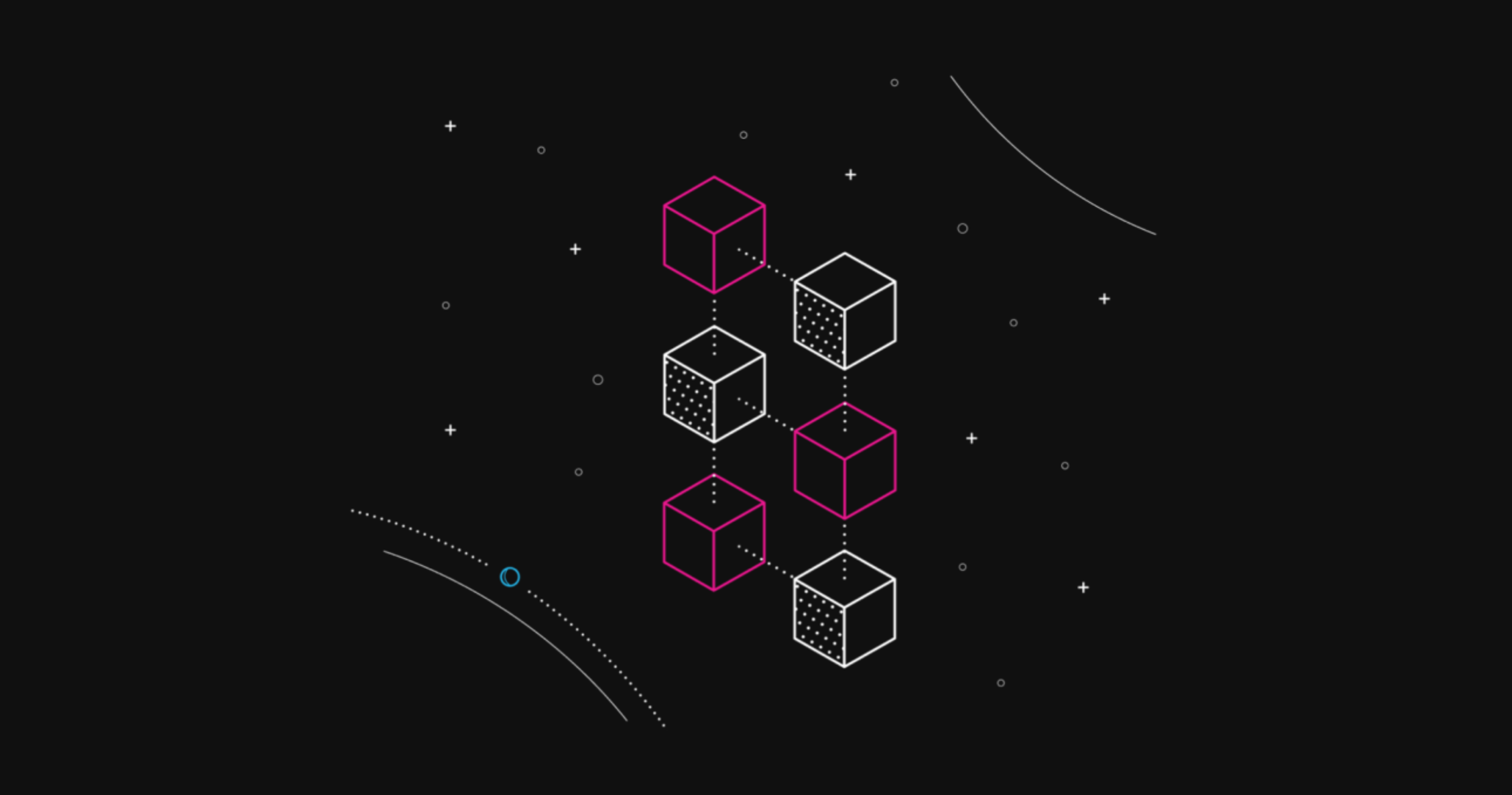 Aggregators also implement top-notch one-click functionality features actively promoted by tech giants, for example, the integration of support for WalletConnect and MetaMask to offer a quick way for the community to connect to various wallet applications when depositing with Ethereum's ETH or other ERC-20 assets in a handful of seconds.
Going for the best and the most
Providing the community members with a holistic crypto exchange overview, exchange aggregators like Swapzone are doing a good portion of work for them, offering a bunch of sorting tools to sift through crypto deals and providers.
Find the best exchange rate to save money. Instant exchange services collaborate with multiple liquidity platforms, such as Binance, Poloniex and Kucoin,BTC to XMR exchange rates from all integrated exchange services so that the user can choose the best one among myriads of them.
to find the best rate that they can secure on the current market. For example, take a look at the Bitcoin to Monero pair. An aggregator collects dozens of
Choose the fastest exchange service to save time. Every instant crypto exchange proudly claims to offer lightning-fast transaction processing that only takes a couple of minutes, but reality hits harder with longer BTC deposit confirmations and network congestion. That's why an exchange aggregator calculates ETA based on the type of assets chosen, the number of confirmations needed and the exchange platform selected.
Opt for exchanges with the lowest fees to avoid unexpected losses. No one likes paying fees, whether they are college fees or parking ones, as they make any activity less accessible to communities of less fortunate walks of life. Many cryptocurrency projects strive to do away with it, ensuring even zero fees, like NANO, but that's usually an exception to the rule. What makes it worse is an exchange platform that hides the fees to make exchange rates pop, setting a trap for users that buy into 'lowest fees' catchphrases. An aggregator, though, seeks to give the community a heads-up with special 'fees are not included' warning labels.
Go with the safest exchange provider to reduce anxiety. Matters of security and safety comprise the very core of the crypto space, making non-custodial exchange services more appealing to those willing to manage their funds themselves without disclosing personal information. To help users do their research prior to converting their Bitcoin to Cardano or Bitcoin to Monero, instant crypto exchange aggregators list not only their descriptions but also all the details on their KYC/AML policies, their system's reliability and support team's productivity.
Striving for decentralization and maximum security
Long ago decentralization became one of the most hot button topics in the industry with security as its top priority. In these uncertain economic frameworks, centralized custodial exchanges might still have a larger audience since people tend to have more trust in those. However, a growing number of enthusiasts and traders now root for decentralized platforms as these have no control over users' funds, provide much-needed anonymity and eliminate counterparty risks.
Making informed decisions here and now
The community can still follow the beaten track and opt for a familiar platform. However, having a service that not only lists options but also provides tools to analyze them and integrates cryptographically-secured DApps might be a much more desirable alternative for many.
This content is sponsored and should be regarded as promotional material. Opinions and statements expressed herein are those of the author and do not reflect the opinions of The Daily Hodl. The Daily Hodl is not a subsidiary of or owned by any ICOs, blockchain startups or companies that advertise on our platform. Investors should do their due diligence before making any high-risk investments in any ICOs, blockchain startups or cryptocurrencies. Please be advised that your investments are at your own risk, and any losses you may incur are your responsibility.
Follow Us on Twitter Facebook Telegram
Check out the Latest Industry Announcements