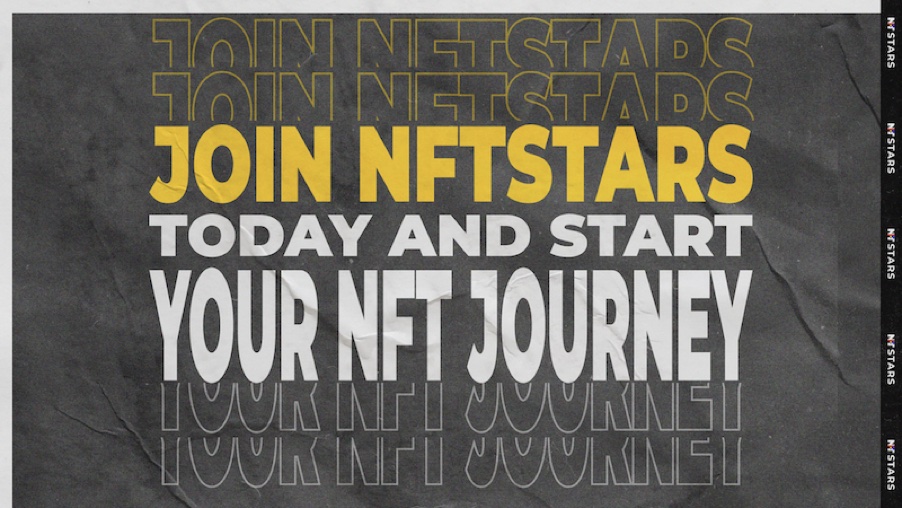 ---
The new NFT marketplace NFT STARS is live. The marketplace is up and running and is about to make its debut NFT drops. Expect to see famous artists and public figures taking their first steps into the world of NFT, as well as unique features never before seen on the market.
Dan Khomenko, CEO of NFT STARS, said,
"We are excited to present the results of our work to the audience that has supported us throughout the development and IDO process. We've worked hard and are now ready to shake up the NFT industry. The journey is about to begin.
We've prepared a lot of surprises and forged partnerships with world-class artists and public figures who will be releasing their first works in our marketplace. The NFT STARS team is also looking forward to meeting new artists and empowering them with tools that will shift the focus from token speculation back to art appreciation."
NFT STARS auctions and drops
Currently, the NFT STARS team is working on organizing two main events.
NFT STARS Eva Shaw auction
Users will be able to buy the NFT collection created by well-known DJ Eva Shaw at 17:30 UTC on July 2, 2021. The collection includes four 3D images. Three of them will be sold in a drop and will each have 20 copies on sale for $150 a piece.
The fourth NFT, 'Carbon Dome,' will be sold through an auction that will also go live at 17:30 UTC on July 2, 2021, with a starting price of $1,000 and will be held for 24 hours. Along with the NFT, the buyer will receive the physical mask signed by Eva plus a 20-minute Zoom meeting with Eva herself.
Prince Constantijn van Oranje-inspired NFT drop
Eva Shaw's drop is followed by the auction of a new NFT artwork entitled 'Singularity,' which was inspired by Constantin van Oranje, Prince of the Netherlands. Another source of inspiration is the country's achievement in the sphere of blockchain, AI and quantum computing. The NFT is an animated 3D artwork that explores a future where humans merge with AI to emerge as a superintelligent power. The auction will start on July 3, 2021 at 10:00 UTC.
What awaits the first users
NFT STARS is a multi-chain NFT marketplace. The platform was launched on the Ethereum network and will eventually go live on Avalanche and Binance Smart Chain, ensuring the free flow of NFT liquidity and reaching a wider audience.
The marketplace has a user-friendly interface and combines products and services to provide artists, digital art lovers, startup founders and investors with unique opportunities. Here are some of the killer features.
Gas-free minting and special treatment
The distinctive feature of the new marketplace is its careful selection of artists. Each artist is chosen by the team or voted in by the community. Users can already create a personal account through which they can apply to participate in NFT STARS or they can fill out the application form. This is how NFT STARS ensures that its marketplace isn't flooded with creators speculating on the growing interest in NFTs and where each 'star' has the undivided attention of the team.
In return, artists receive special treatment, including gas-free minting. NFTs are minted at the time of sale, and the purchaser pays for the gas expense of the minting process. Each creator has a customized page featuring their artwork and biography. Artists with a premium account will be assigned a personal manager and will be able to consult the legal department on any matter. The NFT STARS team is all about helping artists create and promote their NFT collections.
The marketplace limits the number of auctions to three per day and will very soon be hosting 'celebrity' drops. The team is preparing exclusive collections that will be available for 24 hours only and might very well shock digital art lovers (in a good way).
Creative environment
NFT STARS facilitates cooperation between artists and enables a group of designers to create an NFT as a team. The sales proceeds will be distributed among every team member.
To bring the art closer to its consumers, NFT STARS enables artists to create their own personalized AR gallery and host their first show. The gallery is powered by augmented reality technology and can be experienced on the screen of a smartphone.
White label solution
Besides creators and digital art lovers, NFT STARS targets investors, startup founders and corporations wanting to enter the NFT world too. The team aims to ease the point of entry for companies that wish to launch their own NFT platform with its 'white label solution' – a unified, time-proven, back end code base with a customizable front end. With the launch of NFT STARS, any company can order a white label solution and enter the space with the support of NFT STARS.
These are some of the features that are already available on NFT STARS. In time, the platform will unleash its full potential with the launch of the first-ever 24/7 NFT radio station and its NFT fractional trading function. Go here to check it out for yourself.
Follow NFT STARS social media channels to learn all the latest news.
Twitter | Instagram | Facebook | Telegram
This content is sponsored and should be regarded as promotional material. Opinions and statements expressed herein are those of the author and do not reflect the opinions of The Daily Hodl. The Daily Hodl is not a subsidiary of or owned by any ICOs, blockchain startups or companies that advertise on our platform. Investors should do their due diligence before making any high-risk investments in any ICOs, blockchain startups or cryptocurrencies. Please be advised that your investments are at your own risk, and any losses you may incur are your responsibility.
Follow Us on Twitter Facebook Telegram
Check out the Latest Industry Announcements