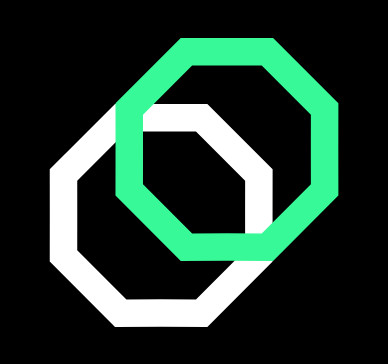 July 15, 2021 – Singapore, Singapore
---
Unifi Protocol is proud to be the first DeFi platform to create a blended ecosystem of DeFi and blockchain node staking rewards. Exisitng nodes on six blockchains will join with Unifi's existing seven chain DeFi ecosystem. Blockchain validation is a large industry and projected to grow substantially larger as Ethereum and other cryptocurrencies adopt proof of stake as a security mechanism.
Unifi Protocol  acquires the assets of multi-chain staking provider
Unifi has acquired the assets of multi-chain staking provider Sesameseed. Unifi will gain and operate Sesameseed's existing blockchain nodes on IoTeX, Icon, Ontology, Harmony, Tron and Waves. These six nodes currently have a combined stake of approximately $13.1 million staked to them by over 250,000 blockchain addresses.
Sesameseed currently generates about $3,000 per day from its nodes, which will now feed directly into the Unifi Protocol ecosystem. A high percentage of that daily reward will be captured by the Protocol as TVL. Unifi's blockchain nodes will mint the UP rewards token, unifying the interests of stakers with liquidity providers and projects built on the protocol.
Unifi will absorb the $8.5 million market cap of Sesameseed's multi-chain SEED token into the Unifi (UNFI) token economy. The combined total of over 275,000 SEED holders on four blockchains will also be eligible to claim UNFI tokens, the global governance token for the entire multi-chain Unifi Protocol.
Unifi will obtain Sesameseed's approximately $1 million SEEDGerminator developer fund. This fund will be used by Unifi to facilitate and accelerate future development on the Unifi Protocol.
Started in 2018, Sesameseed's community grew to become one of the largest and longest lasting multi-chain cryptocurrency communities, with a social media audience of over 16,000 active members. The majority of Sesameseed's team will now join the Unifi team, providing expertise in operating blockchain nodes, managing a multi-chain staking community, smart contract development, blockchain and social media integration, multi-chain wallet creation, cross-chain token swaps, project acceleration and grants application and administration.
About Unifi Protocol
Unifi Protocol DAO (UNFI) is a Binance Launchpool project that currently operates the AMM uTrade on seven blockchains. uTrade currently operates on Ethereum, Binance Smart Chain, IoTeX, Ontology, Harmony, Icon and Tron. Unifi has announced the protocol will expand to additional blockchains and introduce other DeFi products, such as lending and PoS blockchain node staking. Unifi is expanding its DeFi footprint in the growing Binance Smart Chain DeFi ecosystem, as the $1.18 billion monthly volume ACryptoS recently added uTrade support to its platform.
Contact
Juliun Brabon, co-founder of Unifi Protocol
This content is sponsored and should be regarded as promotional material. Opinions and statements expressed herein are those of the author and do not reflect the opinions of The Daily Hodl. The Daily Hodl is not a subsidiary of or owned by any ICOs, blockchain startups or companies that advertise on our platform. Investors should do their due diligence before making any high-risk investments in any ICOs, blockchain startups or cryptocurrencies. Please be advised that your investments are at your own risk, and any losses you may incur are your responsibility.
Follow Us on Twitter Facebook Telegram
Check out the Latest Industry Announcements