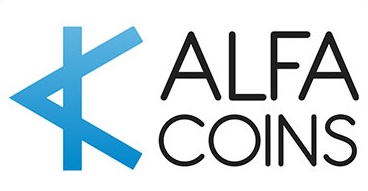 ---
ALFAcoins is a payments solution that offers crypto processing services to both large and small merchants worldwide. The company automates the entire process of paying with cryptocurrencies and enables merchants to integrate with ALFAcoins to accept crypto payments directly on their websites.
This service opens up businesses to a wider market by removing payment restriction bottlenecks as well as provides safe wallet services for their users to manage and store their cryptocurrencies.
The company, which was founded in 2013, now offers five additional crypto payment options on its original Bitcoin processing service, providing a wider range of payment options for merchants and their customers.
ALFAcoins offers competitive fee rates for payments processing using its platform. According to the website, ALFAcoins only charges a 0.99% fee on transactions, in addition to network fees at the time of the transaction.
Competitive market rates
As is expected, conversion rates between cryptocurrencies are not always favorable. This is especially important when it comes to paying with crypto. Users do not want to pay more than the necessary amount of their crypto for goods and services.
ALFAcoins offers the best market rates for converting between cryptocurrencies, making sure that customers are not being charged more than needed to complete a purchase payment.
Another pressing issue is the highly volatile nature of cryptocurrencies. Continuously fluctuating prices make it so that businesses cannot hold coins if they plan to use the funds in the short term. ALFAcoins has provided a fix for this.
As the crypto space moves toward more adoption, services like ALFAcoins are now invaluable to merchants. Crypto investors no longer want to just hold coins. Investors want to be able to spend the coins that they accumulate over time in the real world, and ALFAcoins offers them the opportunity to do so.
Use cases
ALFAcoins' service is especially useful in industries like iGaming, eSports and online betting and gambling. This is because crypto payments provide fast transaction times for payments. These industries are always on a moving trend and thus, users want their payments to be processed in time to get the services these industries offer. This could range from buying in-game currencies in iGaming, purchasing gear in eSports for the teams that participants are playing with, or placing a quick bet on an ongoing game.
The individual wallets provided by ALFAcoins also means the service can be used as a way to make remittances. Sending money to some countries is incredibly hard to do, due to banking laws in said countries. This is where ALFAcoins enters the picture. Its fast transaction times and competitive rates make it the perfect remittance service.
In a matter of minutes, an ALFAcoins user can send cryptos from their wallet to another ALFAcoins user in different country for no fee.
The cryptocurrencies available on the ALFAcoins service include Bitcoin, Bitcoin Cash, Ethereum, Dash, Litecoin and Ripple (XRP). Integrating ALFAcoins onto a website is as easy as using an API or a website cart plugin, making the whole process as easy as clicking a payment button.
This content is sponsored and should be regarded as promotional material. Opinions and statements expressed herein are those of the author and do not reflect the opinions of The Daily Hodl. The Daily Hodl is not a subsidiary of or owned by any ICOs, blockchain startups or companies that advertise on our platform. Investors should do their due diligence before making any high-risk investments in any ICOs, blockchain startups or cryptocurrencies. Please be advised that your investments are at your own risk, and any losses you may incur are your responsibility.
Follow Us on Twitter Facebook Telegram
Check out the Latest Industry Announcements