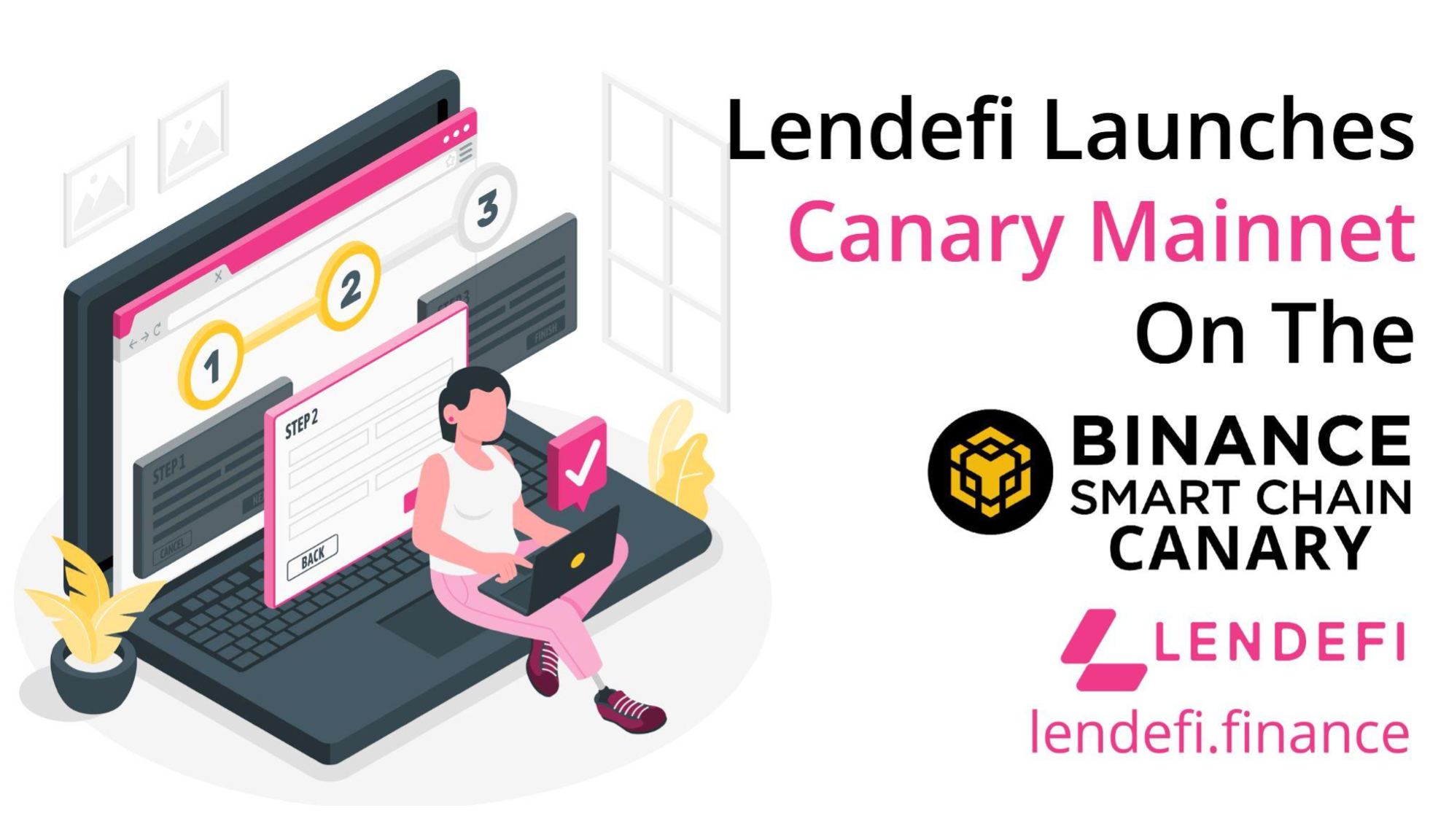 Lendefi Finance (Lendefi) is pleased to announce the launch of its leveraged trading protocol onto the Binance Smart Chain mainnet (BSC).
The Lendefi protocol has successfully completed the testnet phase of development and is moving forward with its mainnet release. The mainnet release will initially take the form of a 'canary' release. Safety is the primary concern of the Lendefi protocol, and the canary mainnet release will allow Lendefi to conduct further testing of the protocol to minimize potential risks.
A canary mainnet release allows a fully functional product to be deployed on mainnet but is able to implement restrictions on how the release is managed. There are minor differences between the operation of BSC's testnet and mainnet which need to be accounted for in the release process.
As the Lendefi protocol demonstrates safety and robust functionality, it can move towards a full mainnet release on BSC. Lendefi's new technology partners – Chainsulting – will assist with the canary mainnet release process.
As the staged release of Lendefi's mainnet iterations occurs, Lendefi intends to ramp up its marketing initiatives to drive awareness and utilization of its leveraged trading protocol. These initiatives will include giveaways, promotional collaborations and direct advertising. A bug bounty will be initiated as the final stage of testing along a roadmap that has already seen a successful audit, testnet and canary mainnet release. Lendefi has recently upgraded its token, which can be reviewed here.
The Lendefi value proposition
Lendefi allows leveraged trading through undercollateralized loans. Traders are able to access funds for leveraged trading, and lenders are able to generate interest payments from their trades. The protocol manages both trades and loans within an escrow that facilitates a trustless transaction between lenders and traders. Lendefi will continue to develop its suite of tools with the aim to deliver a comprehensive leveraged trading experience.
About Lendefi Finance
Lendefi is an innovative new protocol that facilitates leveraged trading of digital assets through undercollateralized secured loans. The Lendefi protocol enables the creation of leveraged investment positions within the DeFi environment. A trustless relationship between lender and borrower is delivered and managed through the protocol to remove counterparty risk.
Learn about Lendefi's recent official news below.
About the Binance Smart Chain
The Binance Smart Chain is a dual-chain architecture that empowers users to build decentralized apps and digital assets on one blockchain, while taking advantage of the fast trading and exchange experience on the Binance Chain. Highlights of the BSC are that it is EVM compatible, has a block time of approximately three seconds and facilitates cross-chain transfers. The Binance Smart Chain has become one of the primary drivers of growth within the DeFi sector.
Find out more about BSC through their channels.
This content is sponsored and should be regarded as promotional material. Opinions and statements expressed herein are those of the author and do not reflect the opinions of The Daily Hodl. The Daily Hodl is not a subsidiary of or owned by any ICOs, blockchain startups or companies that advertise on our platform. Investors should do their due diligence before making any high-risk investments in any ICOs, blockchain startups or cryptocurrencies. Please be advised that your investments are at your own risk, and any losses you may incur are your responsibility.
Follow Us on Twitter Facebook Telegram
Check out the Latest Industry Announcements