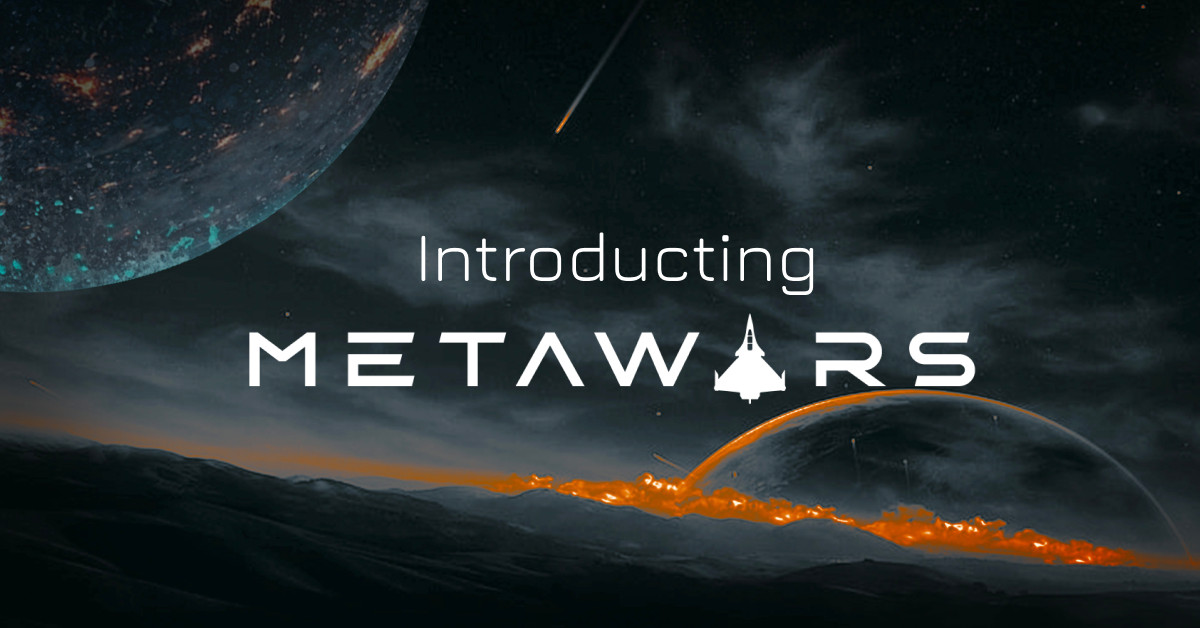 September 24, 2021 – Hong Kong, Hong Kong
---
MetaWars is a highly immersive multiplayer strategy game. With an infinite universe that is established in a digital metaverse, players can use a wide variety of NFTs to determine the journey they take in-game. MetaWars allows players all around the world to earn through gameplay, "adopting blockchain into the thriving gaming industry."
The booming game industry
The global gaming industry market size is flourishing with staggering growth on mobile game returns in 2020. With the rising popularity of the gaming industry, investors are searching for blockchain-based games to play-to-earn and experience state-of-the-art innovations.
MetaWars hopes to provide a highly addictive NFT gaming experience for everyone to enjoy and gain profits from interactive challenges and quests.
Introducing MetaWars
MetaWars is a futuristic sci-fi strategy game with a multi-layered, critical tactic battlefield, allowing players to monetize from the game's war economy.
Players can picture themselves in realistic space exploration with resources that they can conserve and use. Through MetaWars, everyone can create a growing industry with the power to control the game's metaverse.
MetaWars enables cooperation with various game commanders to revolutionize the galaxy in different missions. The play-to-earn gaming ecosystem would allow players to have fun while earning NFTs and collecting limited edition robots through various auctions.
MetaWars focuses on space exploration, giving users the opportunity to discover different galaxies, unlock mysteries and protect valuables from enemies.
The challenges allow players to stake, play-to-earn and collect NFT collectibles. The earnings will enable them to earn MetaWars' token ($WARS) and the governance token.
The gameplay also aims to allow players to widen their army with unique ships, classes and various optimization options. Players can combine modules, weapons, devices and equipment perks, helping their characters level up their strength, rank up and receive amazing rewards across the metaverse.
Roadmap
Q3, 2021 – MetaWars will focus on preparation and planning such as verifying ideals, building the game and connecting with advisors.
Q4, 2021 – The team will announce its DApp launch, IDO listings, staking and NFT auction.
Q1, 2022 – The company will be releasing more elements and properties for the warriors with a new PVE platform and NFT marketplace.
Q2, 2022 – MetaWars will focus on exploring unity gameplay and PVP gameplay.
With exciting gameplay features and an interactive world full of imagination, MetaWars will revolutionize the crypto industry NFT gameplay. To follow them on their journey, follow their social media channels below!
About MetaWars
MetaWars is a strategy, multiplayer game with multiple universes that is built in a digital metaverse on blockchain technology.
MetaWars enables worldwide users to choose different gameplay paths with NFTs. The platform is packed with immersive battles that can be used to gain digital collectibles to monetize from and earn profits.
MetaWars is committed to adopting blockchain into the thriving gaming industry, revolutionizing the great world of NFTs.
Website | Twitter | Telegram | Reddit
Contact
This content is sponsored and should be regarded as promotional material. Opinions and statements expressed herein are those of the author and do not reflect the opinions of The Daily Hodl. The Daily Hodl is not a subsidiary of or owned by any ICOs, blockchain startups or companies that advertise on our platform. Investors should do their due diligence before making any high-risk investments in any ICOs, blockchain startups or cryptocurrencies. Please be advised that your investments are at your own risk, and any losses you may incur are your responsibility.
Follow Us on Twitter Facebook Telegram
Check out the Latest Industry Announcements