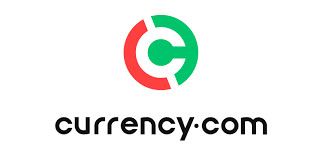 September 27, 2021 – Gibraltar
---
Trading volumes soar by 197% on fast-growing European crypto platform, affirming rising levels of crypto adoption among global investors.
Currency.com, the high-growth European crypto platform, today reported a strong rise in global client numbers and trading activity for the first six months, ending July 1, 2021.
The number of new clients who opened an account on crypto platform Currency.com increased by 130% in H1 2021 compared to H2 2020.
Over the same period, the crypto platform reported a surge in trading activity, with the total trading volumes executed on Currency.com across all markets growing by 197% [1].
In the first half of this year, clients also increased their trading activity on the platform. The total number of trades executed by clients increased by 968% from H2 2020 with notable interest in Dogecoin.
The top traded cryptocurrency markets on the platform in H1 2021 included Bitcoin, Ethereum, XRP, Litecoin and popular memecoins.
These results reflect Currency.com's growing reputation as a crypto platform of choice among cryptocurrency investors and the rising interest in cryptocurrencies globally.
Vitaliy Kedyk, head of strategy at Currency.com, said,
"Our data shows that global adoption of cryptocurrency is firmly entrenched, showing no signs of slowing down. More global regulation, growing institutional interest and the ongoing search for alternative sources of returns in a low-interest-rate environment are lending support to the burgeoning asset class. More people are turning to cryptocurrencies. As a platform authorized and licensed to provide distributed ledger technology services, Currency.com is well placed to support investors in their journey."
Strong growth in recent months has been supported by Currency.com's rapid response to clients' needs. In H1 2021, Currency.com added 19 new ERC-20 and DeFi tokens to its platform [2]. Plans are underway to add more coins to the platform by the end of the year, such as PancakeSwap, Stellar, Curve DAO Token and TRON, among others.
Commenting on Currency.com's plans for the rest of the year, Kedyk added,
"With a mission to enable more people to invest in cryptocurrencies safely and easily, we will continue to enhance our features and offer clients a wide selection of products in line with global regulations and best practices. Supported by our free and extensive education resources, we aim to offer new and existing clients a host of new solutions in H2 2021."
About Currency.com
Currency.com is a high-growth crypto platform seamlessly linking the booming world of cryptocurrencies with the world of traditional financial assets. The crypto platform is powered by simple, slick and intuitive technology to empower investors to securely buy, trade and invest in popular cryptocurrencies using both crypto and fiat currencies.
In markets where it is permissible to do so, the crypto platform additionally enables investors to trade tokenized equities, tokenized indices and tokenized commodities – thereby allowing more investors to diversify their digital assets beyond cryptocurrencies.
To help investors trade with confidence, the crypto platform is fitted with robust risk management controls, transparent pricing and extensive financial education content.
In 2020, the crypto platform reported a 374% growth in its client base, making it one of Europe's fastest-growing cryptocurrency exchanges platforms. Venture Capitalist Viktor Prokopenya was an early investor in the company through his fund VP Capital.
Currency.com Limited is authorized by the Gibraltar Financial Services Commission to provide distributed ledger technology services under license number 25032. The company has offices located in the UK, Cyprus, Belarus, US, Gibraltar and Ukraine.
To find out more, visit their website.
Contact
[1] Source – Currency. com trading activity, globally, H1 2021 (01/01/2021 – 07/01/2021) versus H2 2020 (07/01/2020 – 12/31/2020)
[2] Currency.com does not provide services to clients who live in countries (are residents of countries) in prohibited jurisdictions. For the full list of prohibited jurisdictions, click here.
This content is sponsored and should be regarded as promotional material. Opinions and statements expressed herein are those of the author and do not reflect the opinions of The Daily Hodl. The Daily Hodl is not a subsidiary of or owned by any ICOs, blockchain startups or companies that advertise on our platform. Investors should do their due diligence before making any high-risk investments in any ICOs, blockchain startups or cryptocurrencies. Please be advised that your investments are at your own risk, and any losses you may incur are your responsibility.
Follow Us on Twitter Facebook Telegram
Check out the Latest Industry Announcements