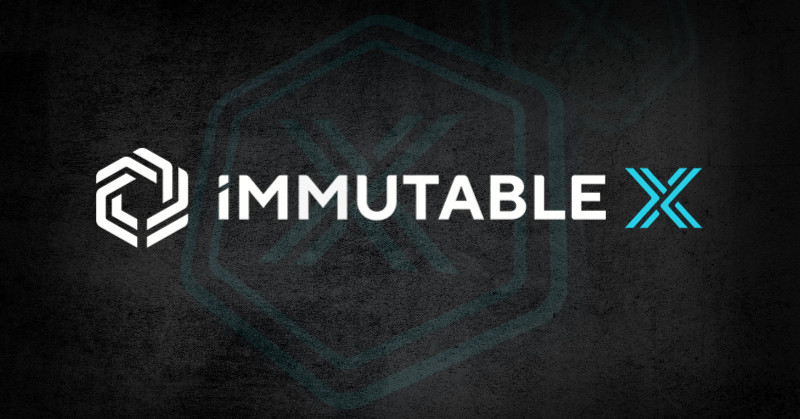 September 27, 2021 – Sydney, Australia
---
Immutable X has sold out its CoinList sale of more than $12.5 million in IMX tokens in less than one hour, with a record-breaking number of registrants for the platform. The record-breaking sale was held on the same platform that ran the sales for protocols such as Solana, Flow, Efinity and Dfinity.
Over 720,000 unique registered accounts signed up to participate in the sale. Purchases were limited to $100–$500 per person, and only 3.6% (roughly 25,000) of registrations were able to purchase due to demand.
The sale was officially completed after Immutable announced its $60 million Series B and off a wave of high-profile business integrations.
IMX is the native token of Immutable X, aiming to be Ethereum's 'stripe for NFTs.' Immutable X is Ethereum's first zero-knowledge rollup (zk-rollup) scaling protocol for gas-free NFT minting and trading. The protocol has announced integrations with marketplaces such as OpenSea, Mintable and TokenTrove, and is powering some of the largest NFT plays across DeFi (SuperFarm), collectibles (Epics.GG) and gaming (GreenPark Sports, Illuvium, MyCryptoHeroes+).
The hyper-secure scaling protocol, built in partnership with StarkWare, launches in the wake of a string of security incidents around non-layer 2 solutions, such as the $600 million Poly Network hack.
The IMX token is designed to accelerate the growth of the Immutable X protocol – every user who trades on any app, marketplace or game built on top of Immutable X earns the token.
It aligns incentives for users and developers who contribute to growing a scalable NFT ecosystem via pro-network activities, such as trading, liquidity provision and building applications. The full whitepaper can be found here.
While the token sale has come to an end, there are still opportunities for supporters to access the IMX tokens through developer grants and future community initiatives.
Currently, NFT developers are encouraged to join the growing layer 2 ecosystem and earn up to 30,000 IMX when they launch their successful NFT projects on Immutable X by the end of September.
Robbie Ferguson, co-founder of Immutable X, said,
"We're beyond thrilled with this response. It's insane. We're excited to help take NFT businesses mainstream with hundreds of millions of NFT transactions per day, without compromising on security, liquidity – or most importantly – living on blockchain's version of the open internet – Ethereum."
About Immutable
Immutable is the creator of the first layer 2 scaling solution for NFTs on Ethereum, with instant trade confirmation, massive scalability (at least 9,000 trades per second) and zero gas fees – all without compromising user custody.
Through the Immutable X platform, the company is bringing transparency to the opaque world of digital asset economies (NFTs – non-fungible tokens), providing sellers and buyers true digital property rights.
Immutable builds infrastructure for marketplaces that developers can use to provide better value to their users and to introduce free-market economies inside their games.
Immutable is responsible for launching the most successful blockchain trading card game 'Gods Unchained,' which is headed up by Chris Clay, the former director of 'Magic: The Gathering Arena.'
Developers and companies minting on Immutable X include SuperFarmDAO (DeFi NFT farm), Epics.GG (collectibles), Illuvium (auto battler RPG), Lucid Sight (MLB champions baseball, 'Crypto Space Commander'), 'War Riders' (post-apocalyptic MMO), 'Gods Unchained' (TCG), 'Guild of Guardians' (mobile RPG), Mintable (NFT marketplace) and double jump.Tokyo (MCH+).
Contact
This content is sponsored and should be regarded as promotional material. Opinions and statements expressed herein are those of the author and do not reflect the opinions of The Daily Hodl. The Daily Hodl is not a subsidiary of or owned by any ICOs, blockchain startups or companies that advertise on our platform. Investors should do their due diligence before making any high-risk investments in any ICOs, blockchain startups or cryptocurrencies. Please be advised that your investments are at your own risk, and any losses you may incur are your responsibility.
Follow Us on Twitter Facebook Telegram
Check out the Latest Industry Announcements