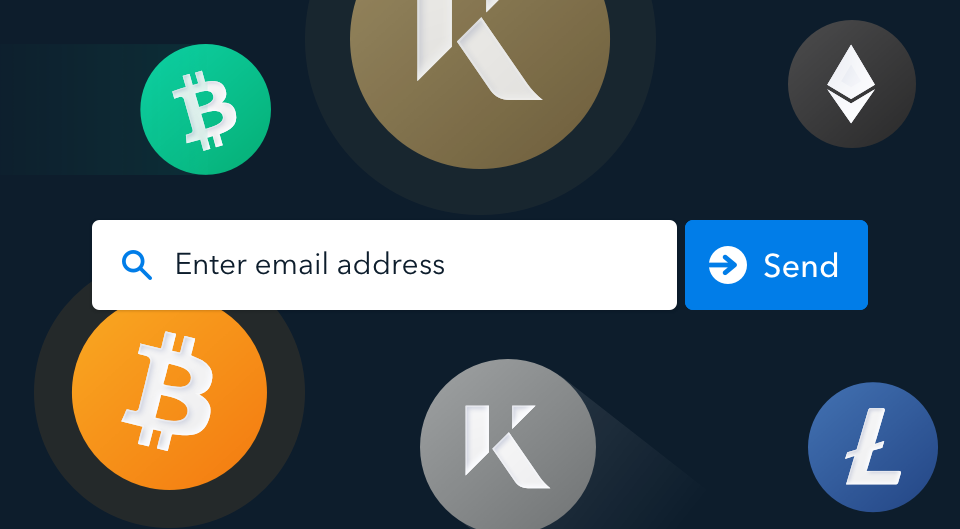 September 30, 2021 – London, United Kingdom
---
Today, Kinesis Money, the monetary system backed 1:1 by precious metals, welcomes the 'send-to-email' function to its platform, facilitating the ease of rapid, secure and easy gold and crypto payments globally. Importantly, this feature update will reduce any barriers to entry to the crypto and gold investment markets.
With a rapid onboarding of new users to the platform, more will encounter the visibility and relevance of crypto and gold currencies in their everyday lives, opening the door for people to pay anybody in the world for their services, with the click of a button.
Until now, sending crypto payments required information from two parties – a sender and a receiver – to exchange a private key, meaning 'send-to-email' will reduce any previous barriers for newcomers to crypto. The function allows instantaneous interaction with a user's private crypto key via email, eliminating the need to exchange information, thereby making the sending of funds easier than ever.
Thomas Coughlin, CEO of Kinesis, said,
"We wanted to make the Kinesis platform more accessible than ever, eliminating any and all barriers to entry, with a feature that's going to transform the way crypto payments happen on a global scale. It's clear that users want the crypto sending process to be both practical and efficient so that digital assets become vital to our transactional lives."
In addition, through the 'send-to-email' feature, existing system participants have the opportunity to invite non-users onto the Kinesis Money platform, automatically qualifying them to receive the 'referrer's yield.'
The referrer's yield, launching next quarter, qualifies Kinesis participants for a 7.5% share of every single one of their referee's Kinesis transaction fees – for life.
The 'send-to-email' function launches in advance of the retroactive referrer's yield, built to trigger a large-scale adoption of the Kinesis Money platform. As the Kinesis system continues its global expansion, this feature will equip senders with a powerful means of entry into the world of digital gold currencies and crypto.
This content is sponsored and should be regarded as promotional material. Opinions and statements expressed herein are those of the author and do not reflect the opinions of The Daily Hodl. The Daily Hodl is not a subsidiary of or owned by any ICOs, blockchain startups or companies that advertise on our platform. Investors should do their due diligence before making any high-risk investments in any ICOs, blockchain startups or cryptocurrencies. Please be advised that your investments are at your own risk, and any losses you may incur are your responsibility.
Follow Us on Twitter Facebook Telegram
Check out the Latest Industry Announcements