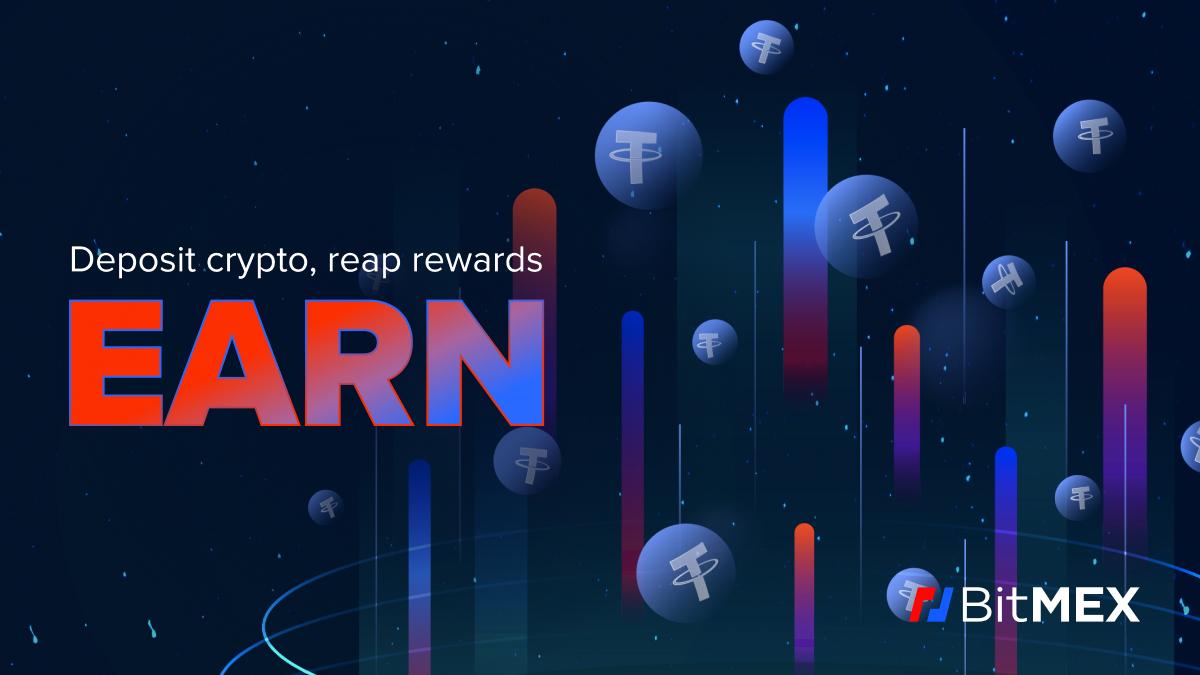 December 14, 2021 – Mahé, Seychelles
---
BitMEX, one of the world's leading crypto derivatives platforms, is launching another high-return BitMEX EARN product today following a strong response from its users and the crypto community that saw them become fully subscribed.
BitMEX EARN is simply better than other earn programs offered by competitors because of the following.
The market-leading interest offered (current 14% APR is significantly higher than rival products).
Its rates are fully backed by the BitMEX insurance fund, one of the largest in the industry with upwards of $1.5 billion.
No staking requirements are necessary to receive the headline rate – meaning every user is entitled to the same rate (unlike competing products, which only unlock top rates for top stakers).
Starting from today, users can subscribe to the product with the available USDT balance in their BitMEX wallets or through direct deposits to the BitMEX platform.
Earn up to 14% APR – For the maximum USDT deposit, BitMEX users will be able to earn about 3,000 USDT by maturity. Multiple products will be offered, maturing after 30 days. Deposits are capped at 250,000 USDT per user.
Alexander Höptner, CEO of BitMex, said,
"Clever investors are no longer settling for low, single-digit, interest-bearing products offered in traditional finance and are instead turning to crypto firms like BitMEX to earn high interest on their Tether/USDT. At a time when inflation is damaging the purchasing power of fiat currencies, products like BitMEX EARN are serving an important role in a trader's strategy. Our EARN product is the best on the market because what you see is what you get – no deceptively high rates only unlocked by staking, and fully backed by the BitMEX insurance fund."
To subscribe or learn more, please visit the BitMEX EARN website.
About BitMEX
BitMEX is the next-generation cryptocurrency trading platform, which supports leveraged trading via perpetual and futures contracts. Our mission is to professionalize the trading of cryptocurrency derivatives. We offer a fast, safe and liquid way to trade and hedge cryptocurrency risk. For more information, visit here.
Contact
This content is sponsored and should be regarded as promotional material. Opinions and statements expressed herein are those of the author and do not reflect the opinions of The Daily Hodl. The Daily Hodl is not a subsidiary of or owned by any ICOs, blockchain startups or companies that advertise on our platform. Investors should do their due diligence before making any high-risk investments in any ICOs, blockchain startups or cryptocurrencies. Please be advised that your investments are at your own risk, and any losses you may incur are your responsibility.
Follow Us on Twitter Facebook Telegram
Check out the Latest Industry Announcements