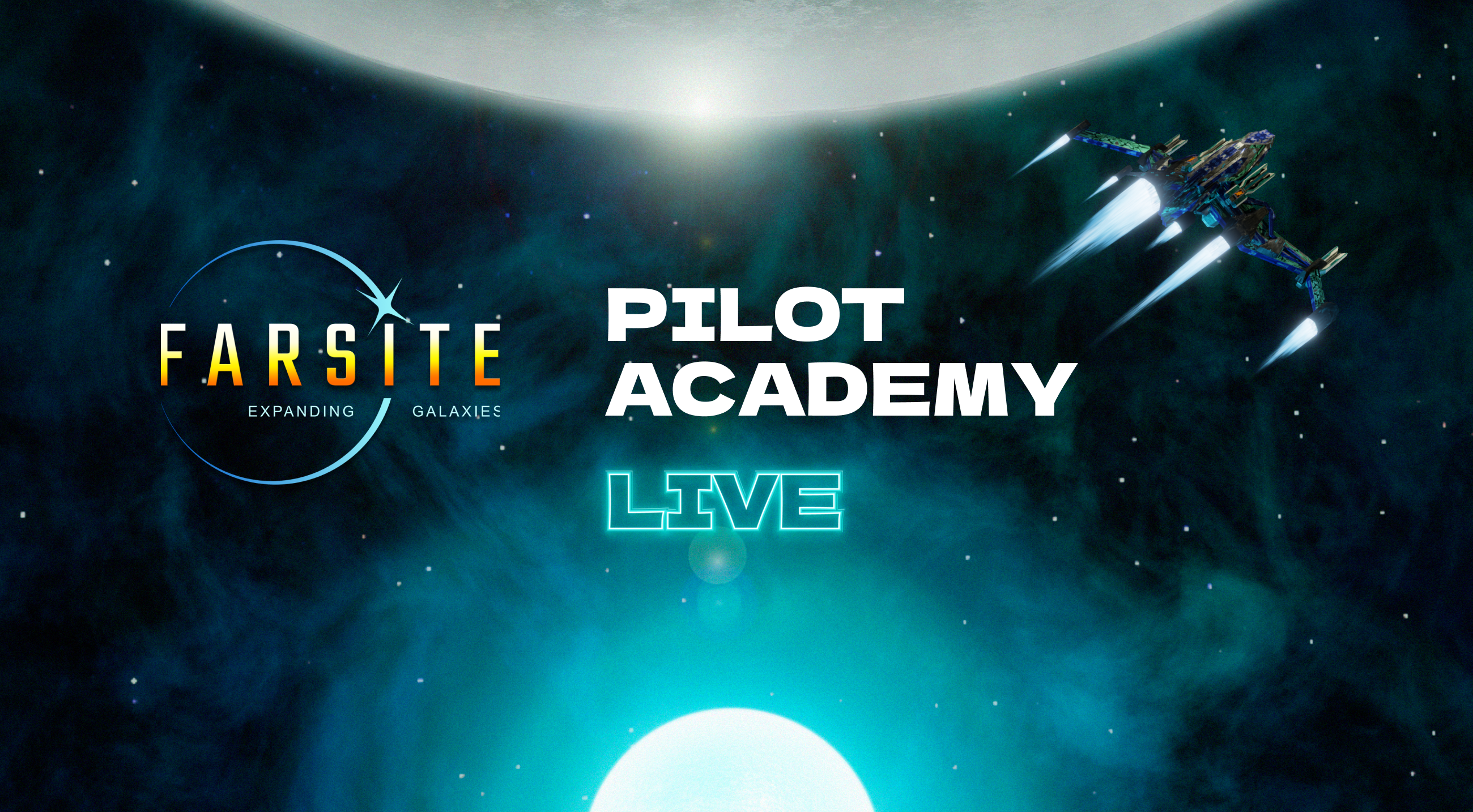 June 7, 2022
---
SUPERNOVAE team, creators of the famous decentralized city builder MegaCryptoPolis, launches the long-awaited 'Pilot Academies'

an interstellar scholarship program for the space-themed dMMO called Farsite.
Farsite is a real-time economic strategy set in a universe populated by cNFT (collateral NFTs) spaceships and planetary bases in which players can take on a number of roles ranging from explorer, merchant and miner to politician, pirate or even governor of an entire star system.
The newly introduced Pilot Academies are intended to help newcomers get acquainted with the game and significantly lower the entry barrier for new players. The academy's owner assigns pilots to his ships to explore and mine resources in exchange for a good share of the credits they earn.
With its alpha planned for July 7, 2022, and the upcoming short-supplied crates sale planned two weeks beforehand, it is the best possible time for pilots to enter the scholarship program to earn ETH after June 21, 2022, and credits in the alpha.
Thanks to the Pilot Academies, newcomers to the Farsite universe are able to start playing with a fully-equipped ship with a set of modules with no need to spend more than 0.6 ETH (OpenSea floor price) on an advanced spacecraft. Academy members also receive bonus credits from crates in the store, as well as mentors' guidance in the vast universe and special missions with extra rewards.
Last year Farsite offered 1,000 limited first edition crates, containing cNFT ships and other valuable in-game items, which were sold out within hours. There also were 50 exclusive ships developed and minted in collaboration with CoinDesk for the attendees of the 2021 Consensus online event – Farsite x CoinDesk ship was the first NFT item to run out of stock.
Pilot Academies are seen as a huge boost for an already significant 500,000 strong registered player base, as well as building a healthy, novice-friendly community.
This content is sponsored and should be regarded as promotional material. Opinions and statements expressed herein are those of the author and do not reflect the opinions of The Daily Hodl. The Daily Hodl is not a subsidiary of or owned by any ICOs, blockchain startups or companies that advertise on our platform. Investors should do their due diligence before making any high-risk investments in any ICOs, blockchain startups or cryptocurrencies. Please be advised that your investments are at your own risk, and any losses you may incur are your responsibility.
Follow Us on Twitter Facebook Telegram
Check out the Latest Industry Announcements