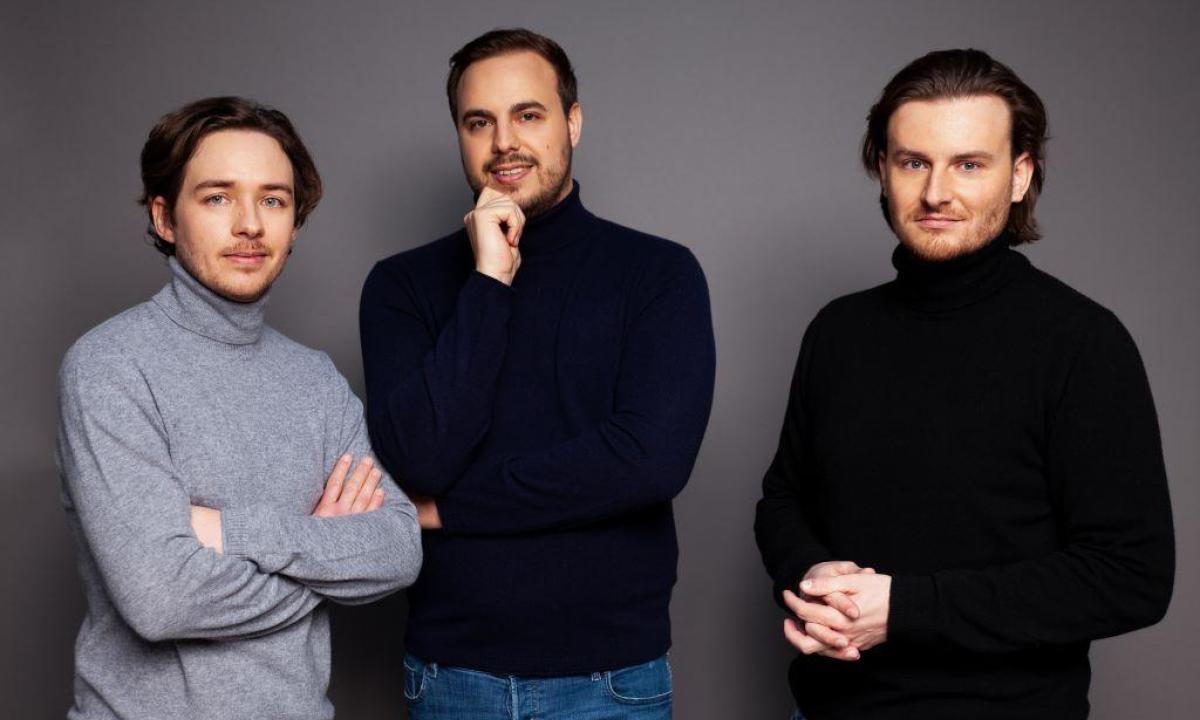 February 14, 2023 – Vienna, Austria
---
Pantos, a multichain token system conceived by the team behind Bitpanda, announces the public beta launch of its multichain protocol today.
Developers and users will be able to use the public beta to send tokens, wrap native coins of supported chains and soon also create and deploy multichain tokens easily with a few clicks.
Pantos is introducing a new multichain token standard called, 'PANDAS' (Pantos digital asset standard) to bring a truly multichain token system to the masses, enabling secure and seamless Web 3.0 interoperability.
Pantos currently supports seven chains on testnet – Ethereum, Polygon, Avalanche, BNB, Cronos, Celo and Fantom – and plans to integrate more EVM and non-EVM chains continuously.
The majority of today's Web 3.0 applications and bridges lack the security and smooth user experience needed to bring Web 3.0 functionalities to the masses. Pantos aims to improve this by offering a reliable infrastructure and the right tools to empower developers to easily create multichain assets.
Pantos began in 2018 as an in-house research project by Bitpanda in collaboration with TU Wien (Austria) and later also TU Hamburg (Germany) to establish an open standard for truly decentralized multichain token transfers and blockchain interoperability.
The public beta comes out after years of groundbreaking research in the fields of oracles, relays, smart contracts and blockchain efficiency.
Pantos, together with its researchers at the universities, runs one of the largest blockchain research labs in the world – as part of the Christian Doppler Laboratory Blockchain Technologies for the Internet of Things – and have been able to secure funding for the project from the Austrian government.
Eric Demuth, CEO and co-founder of both Pantos and Bitpanda, said,
"We are thrilled to introduce the public beta after years of research in collaboration with some of the most reputed universities in Europe. We believe that multichain technology will be a catalyst for Web 3.0 and foster widespread crypto adoption. Pantos offers users the simplest way to access a multichain Web 3.0."
Bitpanda's business expertise helps Pantos with the transition from a research project to a fully-functional product available to end users and developers in a simple and accessible way. Bitpanda will also be one of the first adopters of Pantos' multichain token system.
Furthermore, Pantos has secured a partnership with the leading Austrian bank, RBI (Raiffeisen Bank International), that is working with Pantos on blockchain interoperability solutions. Pantos' native token PAN is currently available for trading on Bitpanda and N26.
Researchers at Pantos are developing technology that will allow users to transfer digital assets of any kind freely between different blockchain protocols in a completely decentralized and trustless manner.
Using the new PANDAS-20 standard, developers will be able to deploy assets on a variety of blockchains without maintenance work. Interested users or digital creators who lack coding skills will be able to deploy their own multichain tokens with ease.
Though it aims to eventually become a fully decentralized open-source protocol with PAN as its own gas token, the public beta of Pantos comes with a trusted validation mechanism to ensure a smooth launch.
This way, the team will ensure that the network cannot be attacked in its early stages – before it gradually evolves into a fully decentralized system.
About Pantos
Started as a research project by the team behind Bitpanda in 2018, Pantos is an open-source protocol on a mission to make Web 3.0 truly interoperable. It aims to become an enabler for sophisticated Web 3.0 applications.
Pantos' cutting-edge technology allows existing and upcoming tokens to be deployed on multiple blockchain networks, giving users the freedom to choose the most suitable network for their digital assets. It had secured $12.1 million in funding through an ICO (initial coin offering) on Bitpanda in 2018.
For more information, visit the following links.
Contact
Marsel Nenaj, Pantos
This content is sponsored and should be regarded as promotional material. Opinions and statements expressed herein are those of the author and do not reflect the opinions of The Daily Hodl. The Daily Hodl is not a subsidiary of or owned by any ICOs, blockchain startups or companies that advertise on our platform. Investors should do their due diligence before making any high-risk investments in any ICOs, blockchain startups or cryptocurrencies. Please be advised that your investments are at your own risk, and any losses you may incur are your responsibility.
Follow Us on Twitter Facebook Telegram
Check out the Latest Industry Announcements